Corky McMillin Companies: innovating the industry and creating communities for all generations.
More than fifty years after its inception as a remodeling and customhome builder, the Corky McMillin Companies, has ripened into a completely integrated real estate investment, land development and home-building company. The company began developing homes in San Diego, but has recently expanded to cities and areas like San Diego, Lake Elsinore, Imperial Valley, Bakersfield, Fresno, etc. The company is currently directed by Scott and Mark McMillin, Chairman of the Board and CEO, respectively.
Despite its already rapid expansion, the company expects to build over 650 homes within five master planned communities in Southern California. Since 1960, the year it was founded by Corky McMillin, the company has built almost 30,000 residences and 16 mixed-use masterplanned communities, roads, commercial offices, shopping centers, college dormitories and 2,000 military residences on seven bases.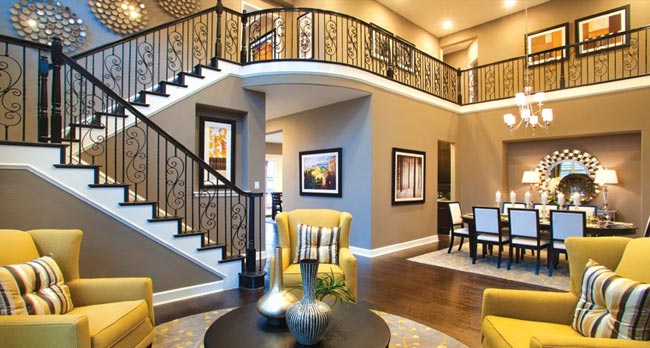 One such master planned community is Summerly, located in Lake Elsinore and occupying around 700 acres of land. It's surrounded by twenty-two separate neighborhoods and single-family homes tailored for big and small families, and for families in any stage of development, from first-time buyers and growing families, to empty nesters and those about to enter retirement. For those looking to enjoy the surrounding cities, Temecula is located only 15 minutes North, along the I-15 corridor. Summerly combines Southern California family living at its finest with easy access to freeways, commercial centers and major cities.
The Links at Summerly is an 18 hole golf course which includes a great clubhouse and The Grill Restaurant. A future swim club, park and elementary school are planned. Several hundred acres of preserved and restored wetland and upland natural habitat will also be created.
Summerly is just one of many of the outstanding communities that McMillin has to offer, but by exploring in depth one community, you can get an idea of the entire breadth of their developments. Named to evoke paradisiacal summer days, the community embodies its moniker, with rolling hills, wide open spaces and endless recreational activities for the entire family, all under a bright blue sky.