Cottages at Fox Hollow Blends Community and an Idyllic Setting
Woodside Homes builds Cottages at Fox Hollow oriented around breathtaking views of Utah Lake
and the surrounding mountains in Saratoga Springs, Utah
By Genevieve Smith
Photography by Alex Crook
Nestled at the base of Lake Mountain in Saratoga Springs, Woodside Homes' new development Cottages at Fox Hollow sits in an idyllic spot on the shores of Utah Lake with breathtaking views of the lake itself and of the surrounding mountains.
As a pro-development, up-and-coming community, Saratoga Springs offers amenities to entice urban dwellers to make the move to the countryside without a sacrifice in lifestyle. "Located 35 miles south of Salt Lake City and 25 miles northwest of Provo, commuters can enjoy a small town feel without missing out on big city opportunities," said Ryan Ortman, division president of Woodside Homes of Utah.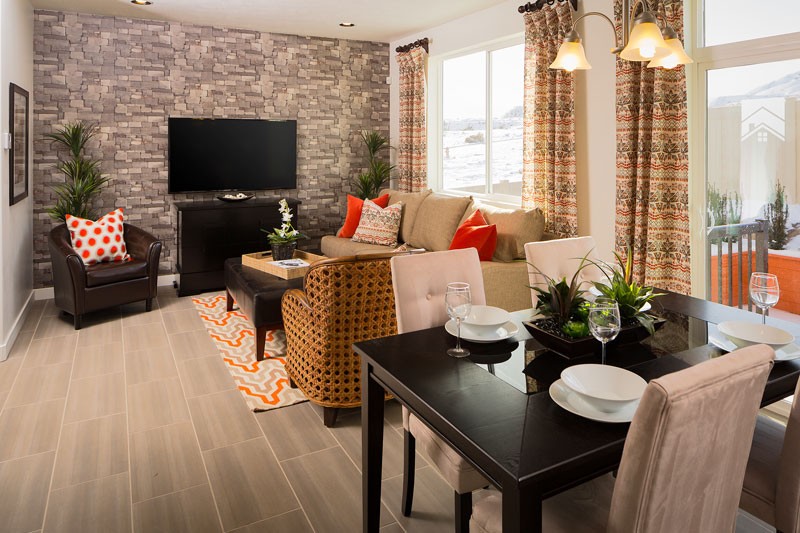 With a population estimated at around 22,000, Saratoga Springs offers a quiet suburban refuge within easy reach of Salt Lake City and numerous recreation options. Incorporated in December of 1997, according to the City of Saratoga Springs website, "today there is more development interest in the City than at any other time in its short history."
Saratoga Springs is currently only partially developed. It is expected that the built-out population of the city will be over 100,000 residents. That means that, at this point, only about 25 percent of the land area within the city has been developed or is planned to be developed. There are still several large parcels that remain available as well as numerous smaller tracts that will one day be developed.
In its General Land Use Plan, the City has sites planned for low, medium, and high density residential areas in addition to neighborhood and regional parks, schools, commercial and office uses, and large research and development properties.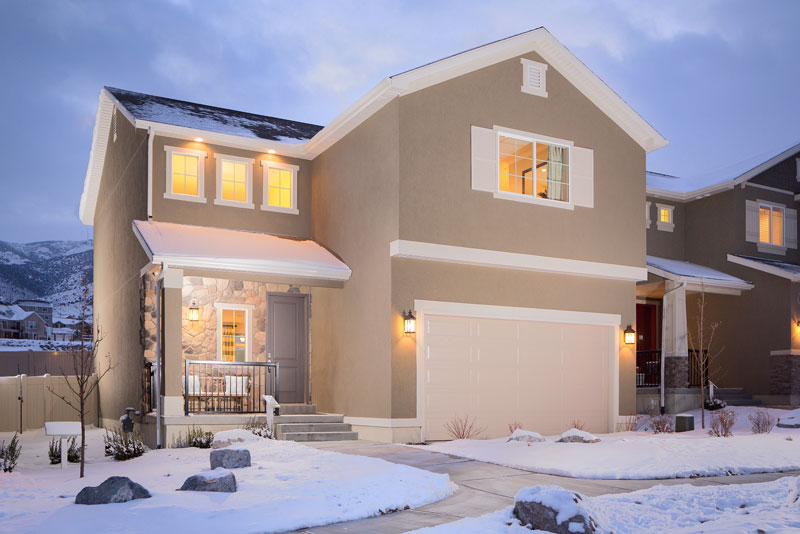 With the average population being a well-educated and hard-working group—more than 96 percent have at least a high school education, 45 percent with a Bachelor's degree or higher, and less than two percent unemployment—Saratoga Springs is obviously a community of bright, driven citizens who are sure to appreciate a place like Cottages at Fox Hollow that offers a beautiful place to call home with abundant options for recreation.
"Though outdoor adventure can be found within the community itself, residents can also appreciate being just an hour's drive from Park City's world-renowned ski resorts. And, of course, premier golfing, shopping, and schools are all within arm's reach," said Ortman.
Cottages at Fox Hollow, served by the Alpine School District, is conveniently located across from Talons Cove Golf Course and offers panoramic views of Utah Lake and Mount Timpanogos. "The community's location on the northwestern shores of Utah Lake doesn't just allow residents to enjoy amazing views, but also the region's rich surroundings," said Ortman. Residents can enjoy the quiet, peaceful neighborhood while being near all the outdoor adventures and amenities the region has to offer.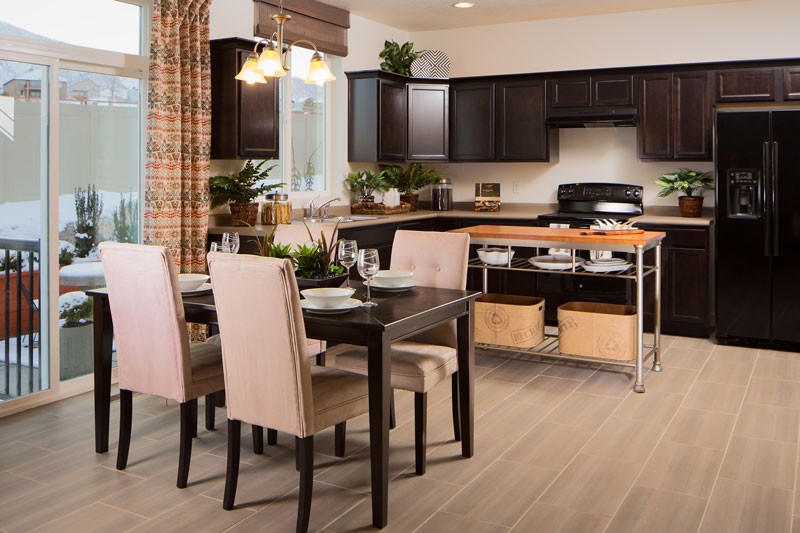 Embracing the details of cottage style with the modern conveniences of a new home, Cottages at Fox Hollow homes feature 30-year upgraded architectural shingles, full masonry exteriors, and two-car garages with coach lights and weather-resistant, roll-up garage doors made from decorative steel.
Homes within Cottages at Fox Hollow boast superior craftsmanship and a wide variety of design elements and options. One such option includes black GE appliances like a self-cleaning electric smooth top range, microhood, and ENERGY STAR® dishwasher. Other options include flat-panel birch cabinetry with 30" uppers, a stainless steel kitchen sink with one-half horsepower disposal, pre-plumbed water line for an automatic icemaker, and stylish Moen faucets in chrome. Buyers can select from a vast array of designer finishes found on the Inspiration Wall in the community's sales office.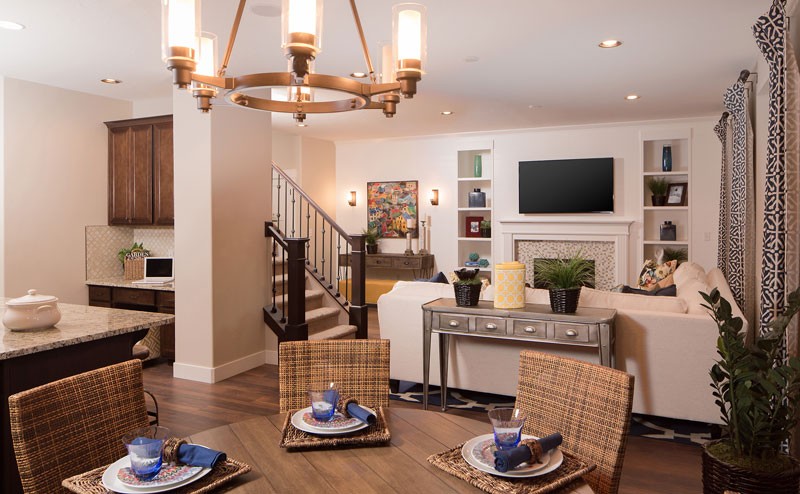 Exterior options abound as well, such as full-masonry exteriors (Hardie color plus-fiber cement, stucco, and cultured stone) that are low-maintenance, two-inch by six-inch exterior wall construction, maintenance-free soffit and fascia, three-foot by five-foot concrete patios, an elegant entry door with dead bolt, and more choices that offer more options for customization that a Woodside Homes homebuyer has at Cottages at Fox Hollow.
These modern design elements add a classical finish to each of the eight unique floor plans, offering flexibility for buyers to personalize their homes—a part of Woodside Homes' focus on customization for a positive home-buying experience. The eight open-concept, two-story floor plans range from 1,935 to 2,730 square feet with 2 to 6 bedrooms, 2.5 to 4 bathrooms, and range in price from the low to mid $200s.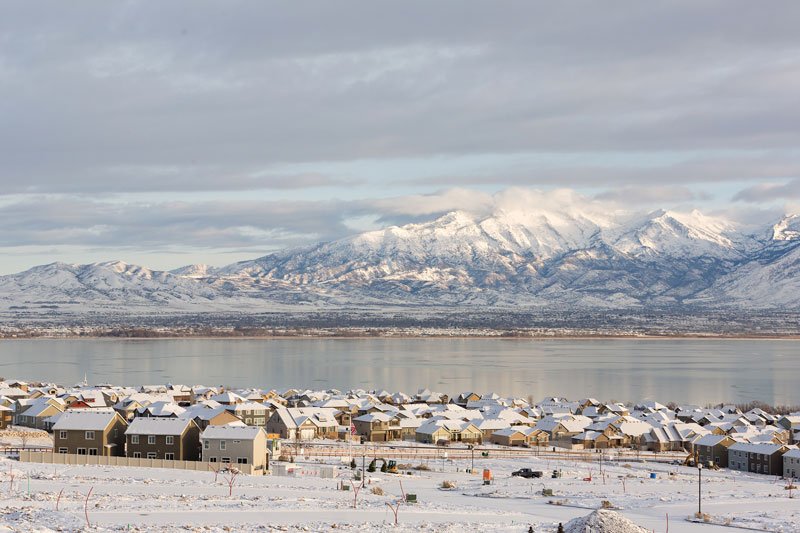 Each home features energy efficient materials and appliances as green features. Green features of the homes include: ENERGY STAR®-certified appliances, energy-efficient lighting, low-E2 vinyl windows, programmable thermostats, water-saving fixtures, low VOC paints, SEER 13 HVAC systems, and energy-saving plumbing. Products that have earned the ENERGY STAR® label deliver exceptional features while using less energy to help homebuyers save money on utility bills—an obvious and much sought-after benefit in a new modern home.
From a builder perspective, protecting the environment by reducing greenhouse gas emissions in the fight against climate change can be a powerful selling point as well as a point of pride in the quality of homes produced. Woodside Homes obviously understands this and works hard to ensure the homes they build do their part, not just for the family that will call them home, but also for the environment.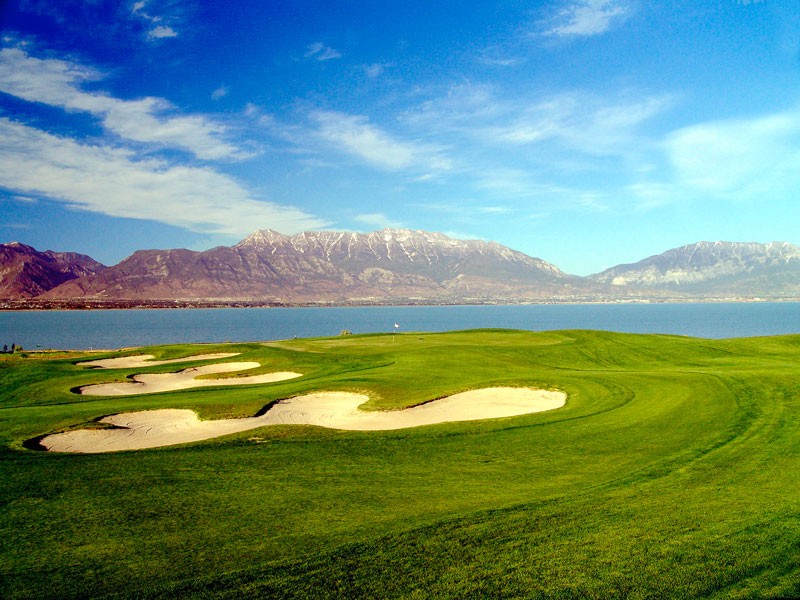 Homebuilder and land developer Woodside Homes operates in Arizona, California, Nevada, Texas, and Utah. The company focuses on building innovative single-family and multi-family homes, and specializes in the entry-level and move-up markets. Woodside Homes likes for its customers to know it understands that buying a home can be a stressful and overwhelming process, so its mission is to be "Better by Design;" this philosophy helps customers make decisions that create a well-informed, happy home buying experience.
"We are overjoyed to bring this beautiful lake view community to Saratoga Springs," said Ortman. "We continuously seek out new opportunities to broaden our reach in Utah, and we're proud of this new, diverse selection of residences that allow buyers an opportunity to own homes with tremendous value at affordable prices."
Genevieve Smith is an Editorial Assistant for Builder and Developer magazine. She may be reached at gen@penpubinc.com.