Builder Profile: Shea Homes | Creating Quality to Count On
Since 1968, Shea Homes has built more than 100,000 homes, focusing on its foundation of quality.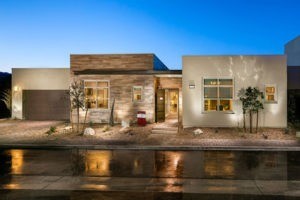 One of the largest private homebuilders in the nation, Shea Homes, has built more than 100,000 homes since 1968. The builder prides itself in creating homes for every life stage as it operates in nine states across the U.S. with a family of companies including construction, mortgage and real estate properties.
The award-winning company has evolved a great deal as a homebuilder throughout the decades, though it has continued to place a strong focus on its foundation of quality, leading to successful communities and building upon its legacy as a leading homebuilder.
In response to annual earnings report, Bert Selva, President and CEO of Shea Homes said, "We are pleased to report a strong finish to 2019 with healthy year-over-year increases in fourth quarter net income. In addition, we had a strong 35 percent year-over-year increase in fourth quarter sales while our sales rate per community was up a robust 60 percent." He continued, "We are excited with the positive finish to 2019 and the momentum in sales activity as we begin 2020. In addition, our optimism as we begin a new year is bolstered by a healthy U.S. economy and housing market."
At the start of 2020, the homebuilders announced a joint venture with Lennar Corporation, and Woodside Homes, of a new master planned community located in northwest Las Vegas—Sunstone. Anticipated to open in 2021, the new community will provide a wide variety of homes within a highly-amenitized setting— creating a living experience unparalleled in the Las Vegas market.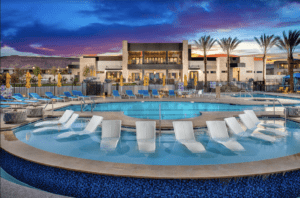 Shea will introduce their nationally recognized 55+ and resort lifestyle brand Trilogy to Sunstone which will include approximately 1,000 new homes comprised of single-family detached homes and duplexes featuring some of Shea Homes' newest floorplan designs. These homes will also include SheaConnectTM, a suite of smart home features designed specifically to ease daily life with energy efficient products and automation systems.
Additionally, Trilogy recently unveiled a new neighborhood at its Lake Frederick community in Virginia. The new phase delivers 13 new homesites.
Shea's Trilogy brand has been recognized as America's Most Trusted® Active Adult Resort Builder by Lifestory Research for the eighth consecutive year. "As a national brand at the forefront of developing lifestyle-driven 55-plus and resort communities, I believe our success is our ability to design communities and create exciting lifestyle programming that homeowners never realized they always wanted," Shea Homes Active Lifestyle Communities President, Jeff McQueen, said.
To learn more about Shea Homes, please visit www.sheahomes.com