Cultivating New and Sustainable Communities
By Stephanie Consiglio
Dan Ryan Builders only strives for the best and since its inception in 1990, has only delivered homes with the highest of quality as well as unique character. The Company is built on solid core values of well built, well-appointed energy efficient homes. Dan Ryan Builders develops and builds singlefamily homes and townhomes across six states: Maryland, Pennsylvania, Virginia, West Virginia, North Carolina and South Carolina, in which they have built approximately 10,000 top-of-theline homes for American families. Dan Ryan is one of the few privately owned, locally focused, regional homebuilders. They target a diverse range of buyers, including: first-time, early move-up, secondary move-up, empty nester move-down and active adult homebuyers. Their markets measured by moderate population and economic growth trends that lead to moderate demand for housing. Homebuilding is not only a job for Dan Ryan Builders, but a passion that has been passed down through the Ryan family. They have distinguished themselves by their legacy of recognized quality, affordable price, excellent service and satisfying value that is built into every community Dan Ryan Builders is involved with, ensuring every homebuyer a great experience. Dan Ryan Builders' commitment to quality and value is unwavering, and homeowner gratification is the company's number one priority.
A most recent built community by Dan Ryan Builders is the tranquil Ashley Forest community in Summerville, South Carolina, just 24 miles outside of Charleston. The community is peacefully tucked away just off of Dorchester Road, one of Summerville's travel arteries. Growing families can rest easy because this location is the highly regarded Dorchester 2 school district. Ashley Forest is a convenient location that allows easy access to all major employers, beaches, shopping, historic sites, recreation and more. Summerville is a quaint town with a lot to offer, making it the perfect place to call home. Take a stroll through the vibrant town square and historic downtown district with nearly a hundred dining options, or wander through the exquisiteness of Azalea Park with its placid ponds, footpaths, fountains and monuments. Families aren't only buying a home in Ashley Forest, but settling in a community to create cherished memories.

The size of the homes, the established grand, extravagant trees and natural setting of mossdraped live oak trees create a secluded soothing ambiance which make this community one of a kind in the market. Ashley Forest is a rare find in the Charleston area and features an enclave of 29 homes ranging in size from one third to half acre lots at about 2,300 square feet to 3,171 square feet and no Homeowner Association fees or restrictions. The home plan collection at Ashley Forest offers a wide variety of style and their generous included features create tremendous value. Each home was built with aesthetically pleasing curb appeal that give each model character. With eight stunning floor plans to choose from, homebuyers are able to make selections that reflect their own personal style. These home plans come with three to four bedrooms and two or three and a half baths and also include a two-car garage. All of the rooms can be rearranged to suit the homeowner's particular needs; whether they need a study for an at-home office, or a play room for the kids, these homes will fit each individual homeowner's precise wants.
Along with beauty and elegance, Dan Ryan Builders also constructs sustainable and energy efficient homes. They are incorporating a Home Energy Rating System in their homes in order to save their homebuyers money and energy. HERS is one of the more recognized energy home rating services in the marketplace. Dan Ryan the best in quality building materials. Dan Ryan homes have engineered floor systems are designed well above industry standards and use 40 percent less forested materials than traditional framing. The HVAC systems are sized for maximum efficiency and comfort in which feature mastic sealed ductwork for minimal air leakage. Their building envelops use the best house wrap that features a moisture vapor transmission which breathes and allows moisture to escape the wall cavity from inside of the home. Dan Ryan Builders create living spaces that their own employees would live in, therefore the time and effort put into their homes is precedent with their own ideals. Dan Ryan homes are built to last and sustain the planet letting their homebuyers have peace of mind and excellent comfort.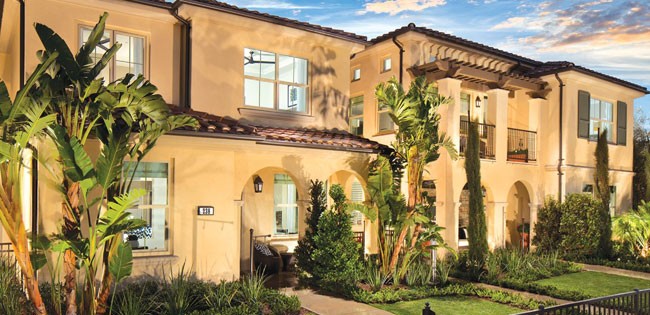 Dan Ryan Builders have built optimal homes, year after year, and only plan on moving forward by racking up more accomplishments. Ashley Forest is a prime example of Dan Ryan Builders continuing their excellence. They are merely going to get better and better. Part of the Dan Ryan Builders growth is to add vibrant new plans and communities. Each community will feature new plans in addition to the company's most popular plans, offering a striking arrangement of selections to meet homebuyers' differing desires. Dan Ryan Builders' original focus was on first-time homebuyers when they expanded to the Charleston, South Carolina region in 2006. "As we have grown in the low country, we have expanded our portfolio to include larger house plans that cater to move up buyers," said Sarah Harne, corporate marketing of Dan Ryan Builders. "Ashley Forest offers these larger house plans on generously sized home sites with superb features, all while staying true to the Dan Ryan Builders core of providing tremendous value," said Harne. The Charleston Division of Dan Ryan Builders will remain to produce eminent homes with 12 new house plans slated to be introduced this year. "This expanded portfolio will allow us to capture additional market segments and grow our community count," said Harne.
Quality guarantee is certain, with Dan Ryan Builders management assessments warranting amenability with high standards of superior construction. Robust, reliable apparatuses are used in every characteristic of every home, from groundwork to rooftop, as well as in current standards and optional personalized features. Dan Ryan Builders carries focus on customer service, bringing its trademark "Better Value, Better Living" to new neighborhoods, and remaining spot-on to their mission of generating unmatched worth in homeownership. "At Dan Ryan Builders, we are never satisfied," says Charleston Division President Curt Wegner. "We're always looking for ways to improve upon what we do, whether it be neighborhood development, floor plans and/or home features. We are constantly analyzing area markets and looking for ways to best serve our customers."
Stephanie Consiglio is an assistant editor for Builder and Developer magazine. She may be reached at sconsiglio@penpubinc.com.