The Current State and Forecast of the Land and Lot Market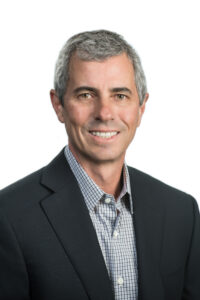 The state of housing is looking up
By Greg Vogel
Writing about the current state of the market as of May 15, 2022, is simple. The challenge is forecasting the rest of the year or even the next 90 days. The market's current state is in good shape, and if you took a freeze-frame, we would say:
Employment Growth is the best in decades – 2,004,000 Jobs have been created so far this year in the US (through April), and another strong month of 428,000 was announced for April (BLS). Job creation would be more substantial, except labor shortages have inhibited it. Wage growth has been strong and will get stronger. 
Population Growth in favorable US markets, including DFW, Phoenix, Houston, and others, is strong. However, US Population growth bottomed out in 2021 at only 0.21%, or 706,000 (US Commerce Authority). The average annual US growth rate between 2000 and 2015 was three times last year's growth. Certain States are bleeding populations, and others have been magnets. 
The land and lot market demand is strongly dependent on the market, and markets in the smile states have been the most successful. One out of eleven people who moved intrastate settled in Phoenix, and thousands of people everyday are pouring into Florida (primarily Jacksonville, Orlando, and Tampa). 
Finished Lot Supplies
The top twenty growth MSA's are short on housing, finished lots, and entitled land with utilities. The top five growth markets in the US are summarized below:
The VDL months of supply are calculated as VDL over the Permits. If half the number of permits were issued last year and the months of supply effectively doubled, the supply is still at or short of equilibrium, around 18-24 months.
There is a shortage of all things, including companies, personnel, equipment, and infrastructure, that are required to bring on lot supply. Shortages include:
Employees at municipalities to process entitlements and infrastructure plans.

Land developers to develop. We have a fraction of the land developers we had in the early and mid-2000.

Contractors and laborers on the job site (desire to perform this type of labor is low and getting worse).

Engineers, Transaction Attorneys, Zoning Attorneys, and all the cast of current characters are buried in work.

Equipment and Machinery

The growing scarcity of capacity in large-scale sewer and water treatment facilities makes overall supply matters more complicated. These expansions and new plants take years to develop and cost tens of millions to bring online.
"Housing material and labor shortages lead to home price appreciation that cannot go on forever."
In conjunction with crushing demand, the constraints above have led to scarcity leading to rising values of finished lots. As home prices have ascended in recent years, lot prices have followed, and so have the lot to home price ratios. Land and lot owners have benefited from the run-up and are not shy to participate in the profits. Below is a summary of the average home prices that we have seen in the Phoenix market over the past three years.
While there have been record house price increases, costs have also climbed. We are seeing outsized gross margins reported by the builders, with an average of 25% among the public builders.
Housing material and labor shortages lead to home price appreciation that cannot go on forever. But currently, it is rewarding landowners and builders alike.
The Forecast for the rest of 2022 is unbelievably hard to make up. But let us summarize the potential outcomes:
Interest Rates on a 30-year fixed will be greater than 6%. 

Wages will continue to accelerate.

Record home equity will reduce/eliminate foreclosures.

Existing owners can make heavy down payments to accommodate the move up or lateral geographic shifting buyers.

Buyers will seek adjustable-rate mortgages, and builders/buyers will pay to get discount points.

The Days on the Market for resale homes will climb but still be at historic lows.

Lot prices will not back up as costs are not declining, and momentum favors the holder of lots in the growth geographies.

Lot supply will begin to catch up in specific growth markets (as demand slows) but will still be at historic lows.

Homebuilders will seek land and lot banking for risk aversion and capital efficiencies.

Government will be under pressure to deliver attainable housing (and add supply) as strife on rent and sale price hikes continue.

Lastly, we have builders' new best friend – there are billions of dollars waiting to buy that canned sale at price ranges that allow a "fair yield."
The above forecast & opinion is subject to major revision as the next 90 days will tell us much about the impacts of rising rates. 
Greg Vogel is CEO and founder of Land Advisors Organization. He can be reached at gvogel@landadvisors.com.