"Nostalgia Escape" Key Trend in 2022
Dallas, TX – March 30, 2022 – Continuously evaluating future and current design trends as part of her role at Daltile, the brand's lead product designer Laura Grill has termed a key trend for 2022 as "Nostalgia Escape." Nostalgia Escape is featured in the recently released Daltile Trend Report 2022.
"Nostalgia Escape is about celebrating optimism and ultimately child-like joy through meaningful objects and spaces," said Laura Grilli, director of product design for Daltile. "Nostalgia Escape evokes past times and memories to help create a safe place within the challenges of the current. Solid memories and symbols can function as guides that allow us to navigate challenges and yet feel inspired, creative and hopeful." 
"In a world filled with challenges, the past can feel like a safer place, worthy of escaping into," added Grilli. "Although we create a foundation based on reminiscing, individuals are now focused on moving forward and looking to make the best of life. Nostalgia Escape is about building upon past positive emotions and embracing new hopes."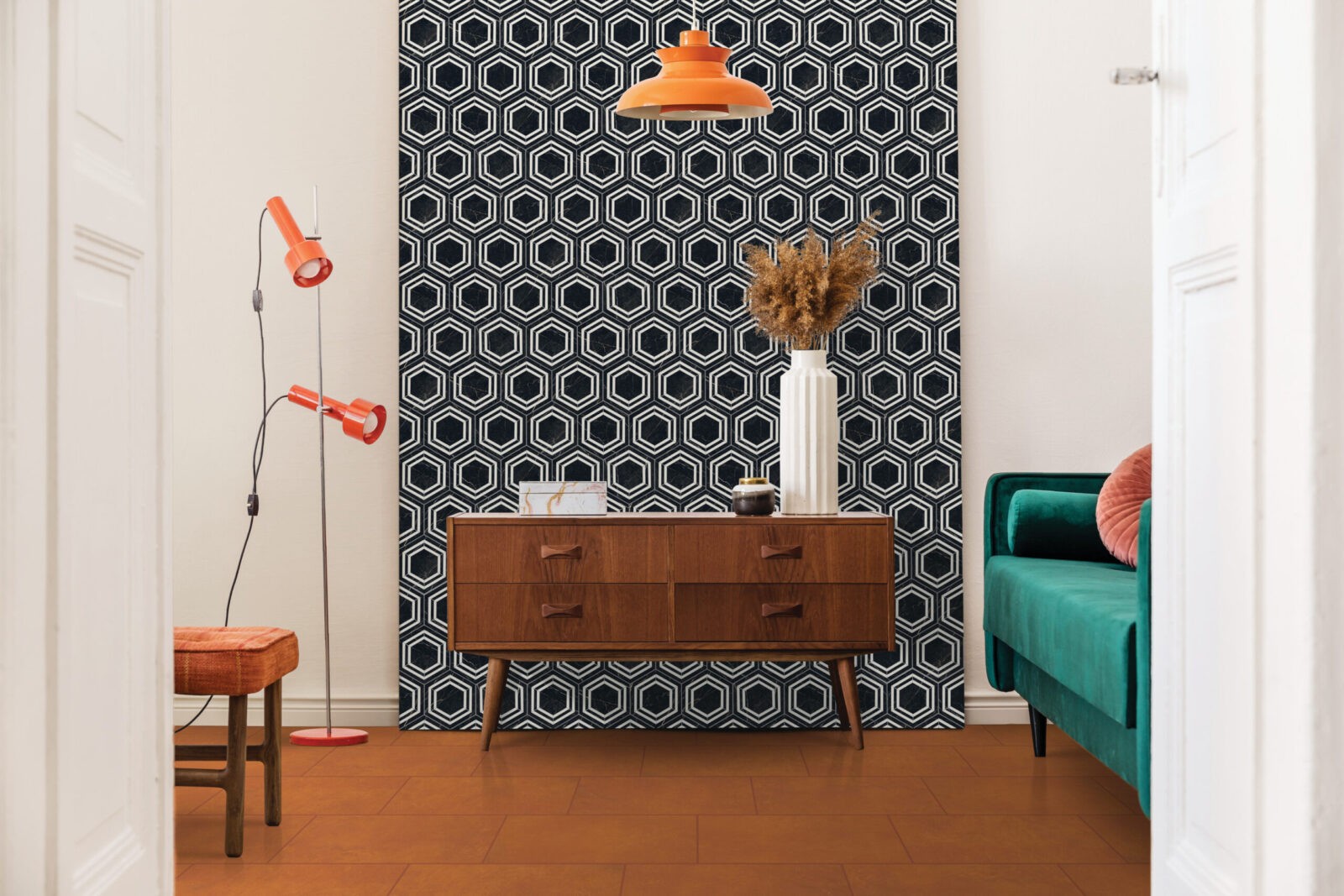 Photo:  (Floor, Daltile Portfolio Vivid Orange Burst) (Wall, Daltile Perpetuo Tuxedo)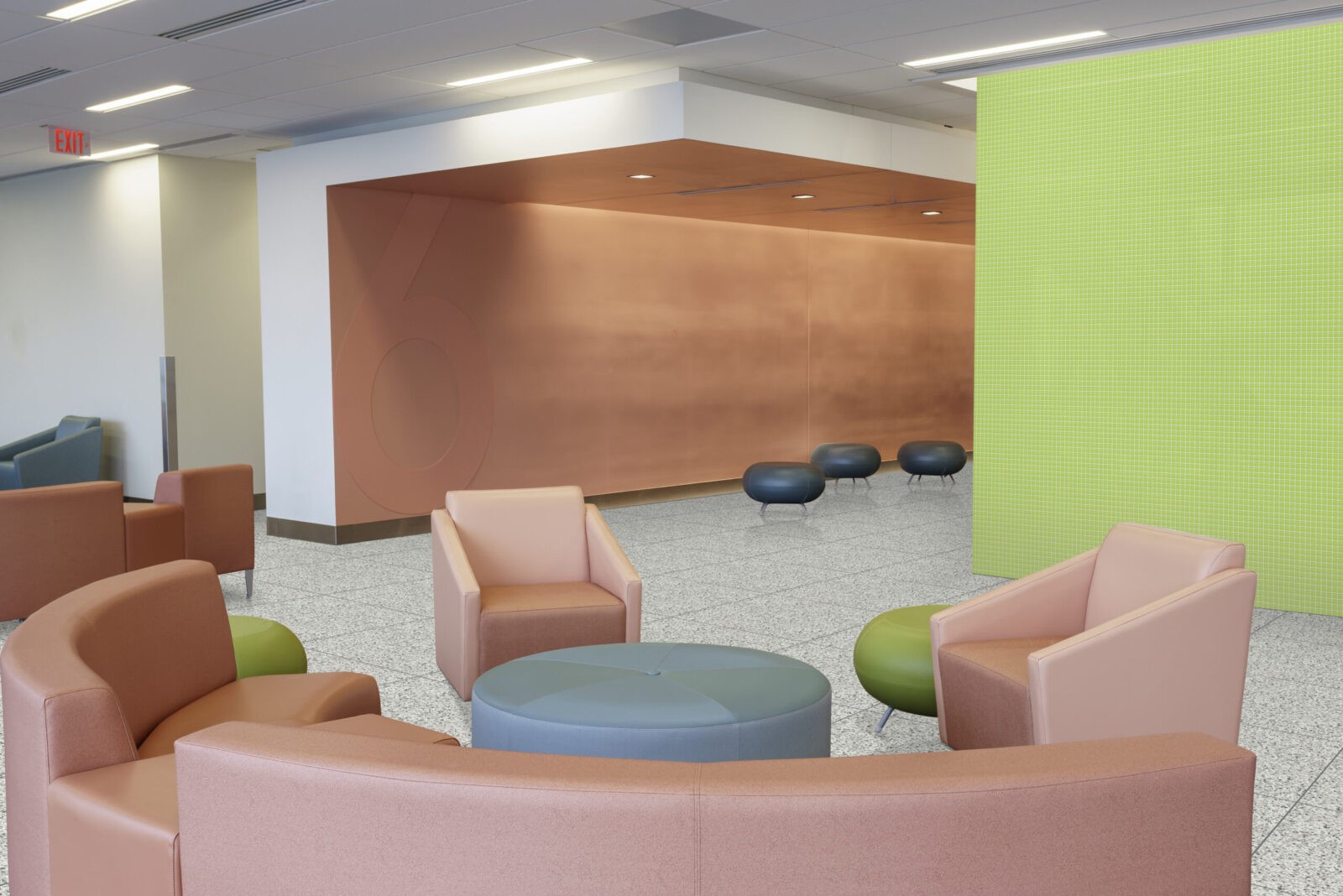 Photo:  (Floor, Daltile Modernist Pearsall Gray) (Wall, Daltile Color Wave Lime Glow)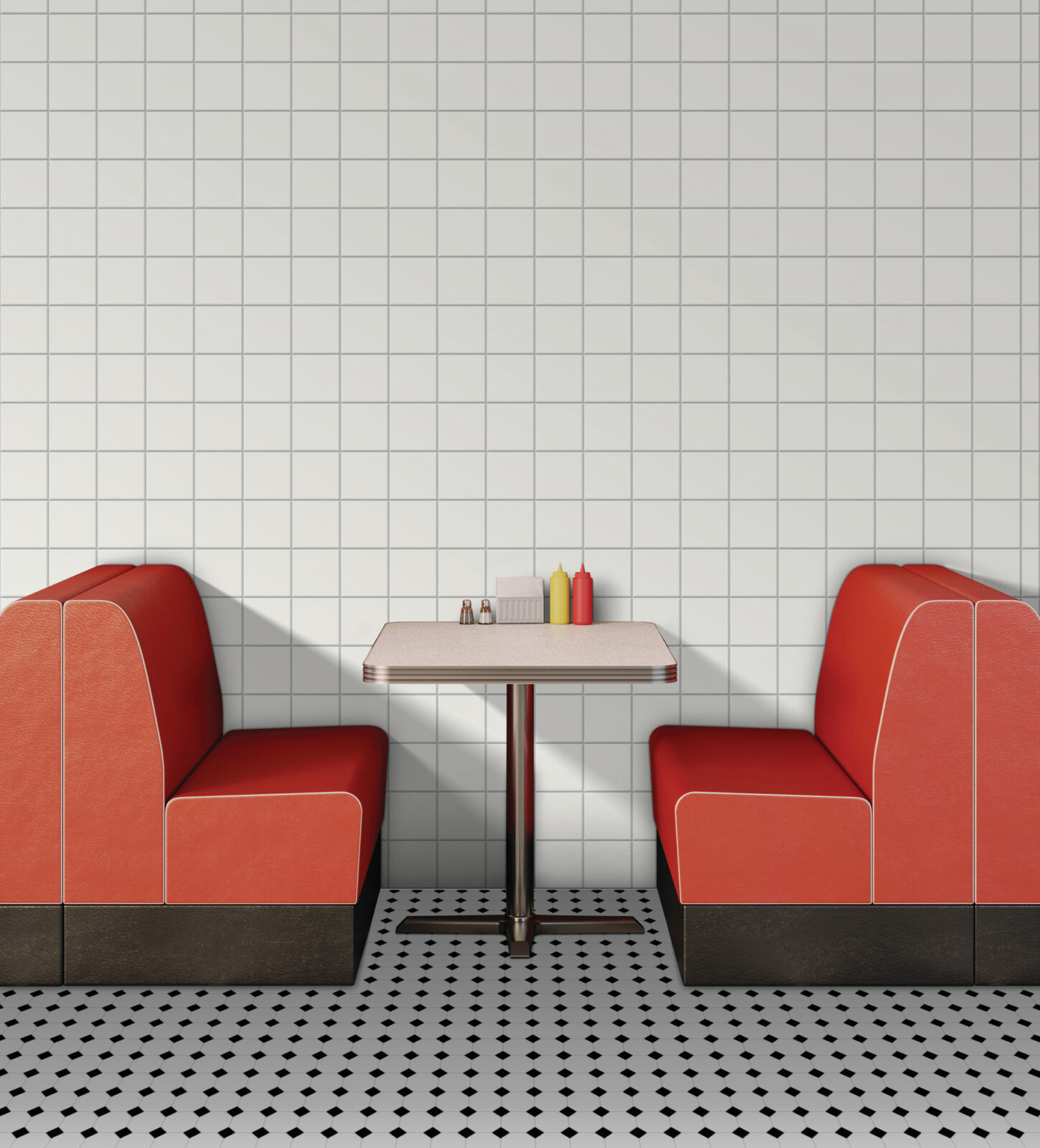 Photo:  (Floor, Daltile Octagon & Dot) (Wall, Daltile Vitruvian White 6×6)
Daltile Products That Represent This Trend
Within the Daltile Trend Report 2022, the brand showcases several of its tile products that nicely fit into the Nostalgia Escape trend:
Click here to view the Nostalgia Escape trend webpages.
Click here to download the full Daltile Trend Report 2022.
Daltile is the industry-leading brand of ceramic, porcelain, glass, metal, and stone tile as well as mosaics, extra-large slabs, countertops, exteriors, and roofing tile. Daltile products are distributed through over 250 company-owned sales service centers, stone slab yards, and gallery design centers that service a robust network of trade customers. Daltile products are also sold through independent flooring retailers. Dedicated to innovative product development and distinguished style, Daltile provides a rich palette of quality products created to inspire residential and commercial designs. For more information, visit daltile.com and follow Daltile on Instagram, Facebook, Twitter, LinkedIn, Pinterest, YouTube.