The B&D Interview: Dan Bridleman, SVP of Sustainability, KB Home
KB Home executive, Dan Bridleman, on leading the industry with ENERGY STAR.
Builder and Developer: Tell us about KB Home and its philosophy.
Dan Bridleman: At KB Home, we are built on relationships. We have spent nearly 65 years working with trusted brands to make it easier for our customers to design their homes with choices they love the most. Additionally, our dedicated team guides each homebuyer through the entire design process and helps them personalize their new home to reflect their unique style and creative vision.
KB Home is one of the largest and most recognized homebuilders in the United States and has built over 650,000 quality homes in our more than 60-year history. Today, KB Home operates in 45 markets from coast to coast. What sets us apart is the exceptional personalization we offer our homebuyers—from those buying their first home to experienced buyers—allowing them to make their home uniquely their own, at a price that fits their budget.
BD: KB Home has been committed to building ENERGY STAR certified homes since the 2000. Tell us about your participation with them.
 DB: KB Home was the first homebuilder to commit to building 100% of its homes to the rigorous ENERGY STAR certified standard in 2008 and has maintained this commitment for over a decade now. Today, every KB home is designed to be ENERGY STAR certified and deliver an enhanced indoor environment thanks to quality construction techniques and materials as well as high performance ventilation systems that regularly introduce fresh outdoor air. 
BD: What are the benefits of being ENERGY STAR certified? 
DB: KB Home estimates that its sustainably designed homes have cumulatively reduced energy utility bills for its homeowners by $800 million. Additionally, to date, these KB homes have reduced CO2 emissions by an estimated cumulative 5.6 billion pounds, the equivalent of removing 557,000 cars from the road for one year.
KB Home goes beyond EPA requirements by ensuring that every ENERGY STAR certified KB home has been tested and verified by a third-party inspector to meet EPA's strict certification standards. ENERGY STAR certified homes are, on average, up to 20% more efficient than homes built to code, help lower the cost of ownership and are designed to be healthier, more comfortable and better for the environment than homes without certification.
BD: KB Home has been Energy Star certified 11 times and won 25 awards; how does the company continue to set records?
DB: "KB Home is proud to once again lead the homebuilding industry with a record 25 ENERGY STAR Market Leader Awards," said Jeffrey Mezger, Chairman, President and Chief Executive Officer of KB Home. "As the leader in energy-efficient homebuilding, we were the first national builder to commit to building every home to ENERGY STAR standards. We were confident that this approach would not only lower the total cost of homeownership but also enhance the lives of our homeowners and help support the environment in the process."
"The home is at the center of our lives like never before and represents security, both financially and personally."
BD: As we head into the new year, where do you see the future of homebuilding headed?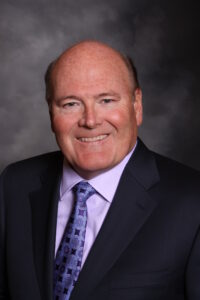 DB: The pandemic has certainly changed many facets of the homebuying experience. The home is at the center of our lives like never before and represents security, both financially and personally. Increasingly, we're seeing a rise in the demand for newly built homes over the past year.  
New KB homes are designed for the way people live today — buyers are seeking contemporary amenities, including spacious open floor plans, lots of natural light and indoor/outdoor flow. While new homes have historically commanded a premium, resale prices have increased significantly, meaning buyers no longer need to choose between the benefits of a new home and the compromises that come with a resale home.   
Dan Bridleman is KB Home's Senior Vice President of Sustainability, Technology and Strategic Sourcing.