Darling Homes Brings Design Innovation to Texas
After winning multiple PRISM awards, Darling Homes is poised for success
By Jonathan Dean
Photography by Darling Homes
The year 2015 was a good year for Texas-based Darling Homes, a luxury volume builder that brings true innovation to new home design that is taking Houston and Dallas by storm. The Texas homebuilder is a subsidiary of Arizona-based Taylor Morrison, but like regional barbeque sauces, it definitely brings its own flavor to its home region. While many volume builders push the same designs and floor plans, Darling Homes believes in bringing buyers the most authentic and stylish home experience with a traditional yet modern feel.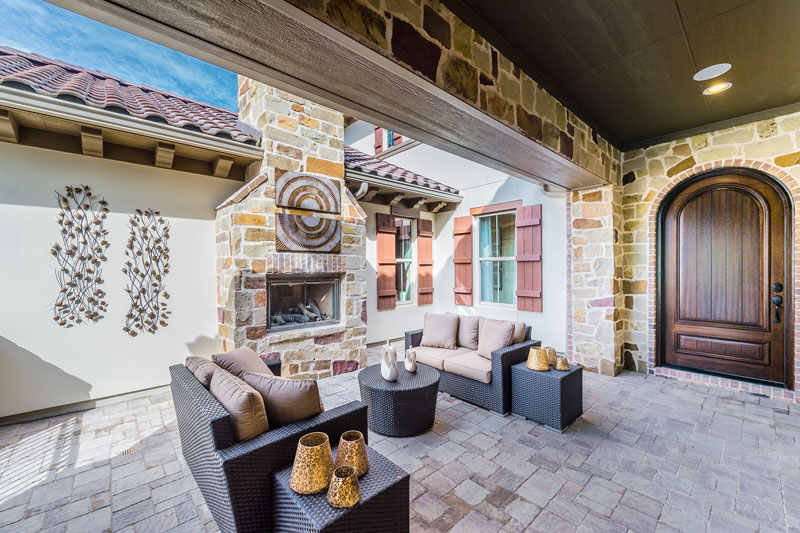 "As a luxury Texas homebuilder, we've been able to create a unique and defining product while uncovering a number of niche markets," states Amy Rino, president of Darling Homes' Houston Division. "This has led Darling Homes to diversify the housing market in Texas and demonstrate to buyers that we're able to stay true to what they're looking for and continually create the Darling Difference."
Darling Homes won big this past fall at the PRISM (Professional Results in Sales and Marketing) Awards by racking up nine awards and 12 finalist nominations across the volume builder categories, with most being for design-related awards. According to Rino, the nominations and wins were the "result of our team listening to exactly what our buyers wanted and then delivering."
Buyer input has been a significant part of Darling Homes' success because their wants and needs become incorporated into the overall design of homes, and lead to the innovative design elements the homebuilder is so proud of; and they have every right to be proud seeing as how they received nominations and awards for volume builder categories like Product Design $600,000, Family Room, Bedroom, Specialty Room, Bath, Garden Home/Patio Home of the Year, Design Center of the Year, and Outdoor Living Space. Possibly the most prestigious award given to Darling Homes was Volume Builder Product Design $250,000-$300,000 for its American Classic series of homes, and demonstrates the builder's knack for incorporating cutting edge technology and design elements to design homes with people in mind.
"From the work of our architectural colorist who makes sure each visual feature is authentic and appealing, to our in-house architectural team that strives to consistently deliver something authentic, we work to provide unmatched architecture that is distinctive in design," said Rino. "We strive to continue to be leaders in product design by delivering different styles to the market that demonstrates that our product is truly unlike any other."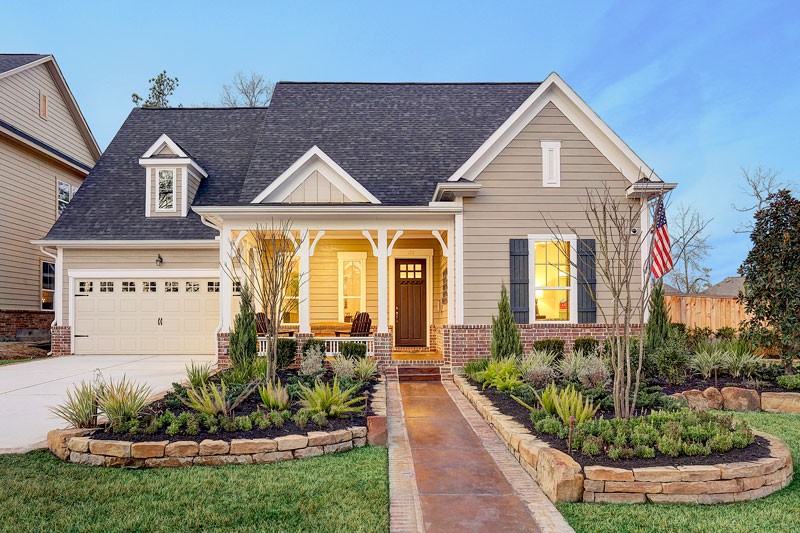 One might wonder what is in Darling Homes' secret sauce for success, but it really boils down to one thing: the little things. The award-winning builder prides itself on its ability to focus on even the minutest details of a home to craft something truly unique and fit just right for a homeowner. "Our distinction in product design is truly a passion and consistent focus," said Rino. "We've been able to learn more about our buyers than ever before and we've acted upon their needs."
"Our philosophy is that every community, every home, needs to appeal to all of the senses. This grounds us in the way we execute all of our products in both Houston and Dallas, allowing us to focus on every single detail," states Rino. "When you drive into a Darling Homes community, it feels special because there are those unique touches. Whether it's the architecture or the way the landscaping is created, each community presents an array of specialized, luxury homes that surprise and delight the buyer."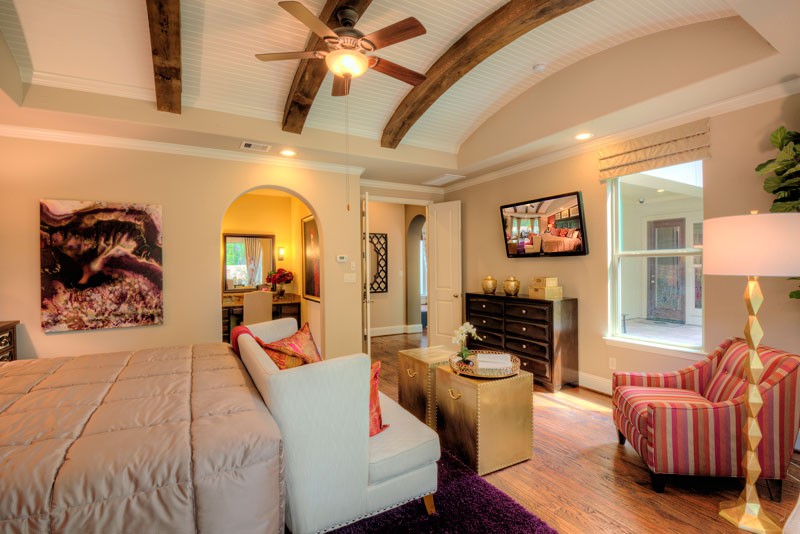 For Darling Homes, it's more than just establishing a fanciful array of four walls and a roof—it's about creating that overwhelming feeling of home for customers that caters to their every need and provides a truly unique living experience. The purpose of Darling Homes-built communities is to appeal to residents' senses, such as seeing beauty all around, smelling the rich aromas from kitchen cooking to freshly-planted flowers, and feeling comfortable in every room during any season.
"At Darling Homes, we recognize that the experience we provide to our buyers and the feelings we create in our communities and homes leave our buyers with the lasting impression that is paramount to our brand," said Rino.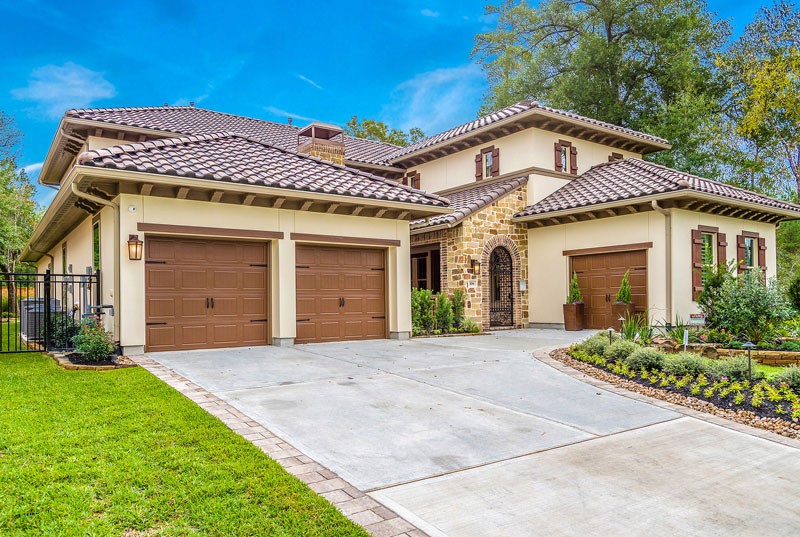 Besides being superbly designed, homes built by Darling Homes are also looking to the future by utilizing the latest green home building techniques and amenities geared toward sustainable communities. Harvest Green is one of Darling Homes' newest communities and features indoor gardens as well as an urban farm facility on-site to provide the community with farm-to-table fresh produce. According to Rino, "it's truly a living community, focused on organic farming and sustainability." Beyond Harvest Green, all homes built by Darling Homes are Green Built Gulf Coast certified by the Greater Houston Builder's Association.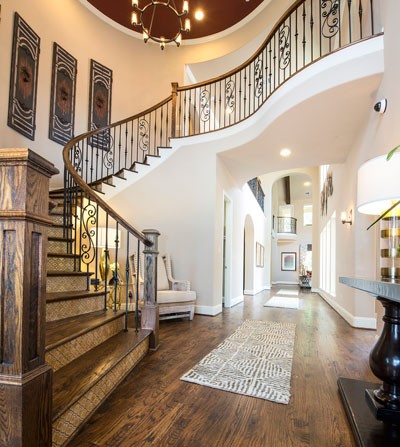 While Darling Homes unveiled many new communities and products in 2015, 2016 is a brave new year with plenty to be excited about with each new home built. However, Darling Homes takes on a "if it ain't broke, don't fix it" motif for moving forward into the New Year. Moving into 2016, Rino believes that maintaining a healthy conversation between the company and customers is the best way of delivering products that give them the home experience they are looking for. Darling Homes does claim that it will continue to innovate in terms of providing better outdoor living experiences and significant livability in new homes. These improvements will continue Darling Homes' legacy of building on a foundation of customer input. "At Darling Homes we don't just focus on the product, we focus on the people, so looking for ways for our homes to offer that sense of discovery is highly important to us," said Rino.
Darling Homes has several 2016 projects in the works, including five new home models in their Woodlands community in Houston that range in price from $300,000 to $ 1 million+. New model homes will also be opening to the public in 2016 at the Jordan Ranch and Parkway Terrace communities as well.
"In 2016, I can tell you that we're going to stay true to who we are," said Rino. "We'll continue to adjust our product to meet our buyer's needs through innovation and development, deeply focusing on each detail of every home that creates the Darling Difference we are so well known for."
Jonathan Dean is an Assistant Editor for Builder and Developer magazine. He may be reached at jonathan@penpubinc.com.