Darling Homes Delivers Upscale Urban Living with VUE Las Colinas
Irving, Texas is the ideal community location for Darling Homes' VUE Las Colinas, offering the best of urban living
with unparalleled luxury
By Sergio Flores
Photography provided by Darling Homes
The second quarter of the housing market for the Dallas-Plano-Irving remains hot, with sales rising 10 percent despite the shortage of homes on the market.
Adding to the hot market is homebuilder Darling Homes, a division of the leading national builder and developer Taylor Morrison Home Corporation based in Scottsdale, Ariz.
Darling Homes' VUE caters to the move-up and luxury seeking buyer, offering an authentic, original, and personal home experience in the state of Texas. Through innovative floor plans, distinct architectural elements, and communities built near sought-ought neighborhoods that offer nearby top amenities, Darling Homes is bringing the best of Texas living to major metropolitan markets across the state.
Early May of this year saw the grand opening of Darling Homes' new community, VUE Las Colinas in Irving, Texas. At full build out VUE Las Colinas will offer 129 homesites, 37 of these homesites will feature Darling Homes' new three-story Urban Series designed specifically for this community. Homesites are located on the outer perimeter of the community, with the collection providing optimal views of Dallas' cityscapes and the TPC Four Seasons Las Colinas golf course. The storied homes offer impressive views of the Byron Nelson PGA Championship and residents will have access to one of the best private country clubs in Dallas, Club Dallas at Las Colinas. The thoughtful designs, floor plans, and generous amenities offered within and nearby the community make VUE Las Colinas offer prospective buyers a prestigious lifestyle in a gated community that is ideal for year-round living in a prime lock-and-leave property.
Product type highlights include one-, two-, and three-story home designs ranging approximately 2,077 square feet to 3,590 square feet; covered patios and golf homesites, second- and third-story balconies, gourmet kitchens, spacious living areas, breakfast nooks, and master bedroom suites with luxury master bathrooms. Several optional upgrades are available, such as an elevator and interior design options to customize homes per the owner's request.
"The new three-story series provides a home that's intimate and easy to manage without sacrificing the luxury of open-concept living," said Shawn Cate, vice president of sales and marketing for Darling Homes' Dallas division.
These homes are reminiscent of East Coast brownstones, with an emphasis on living areas that offer connectivity to the gourmet kitchen space. Architectural details are exquisite, with a stylish urban ambiance. First floors include a guest suite and living space, with options including a home office or exercise studio. Second floors open to a welcoming open-concept family room, gourmet kitchen and dining area, and balcony. The second-story balcony offers impressive views of the golf course. On the third floor the master suite is expansive, with cathedral ceilings and an en-suite sitting area for breathtaking views of the TPC Four Seasons and surrounding city, also viewable through the second-story balcony. The well-thought new home collection is specifically designed for this community and its location begins in the mid-$600s.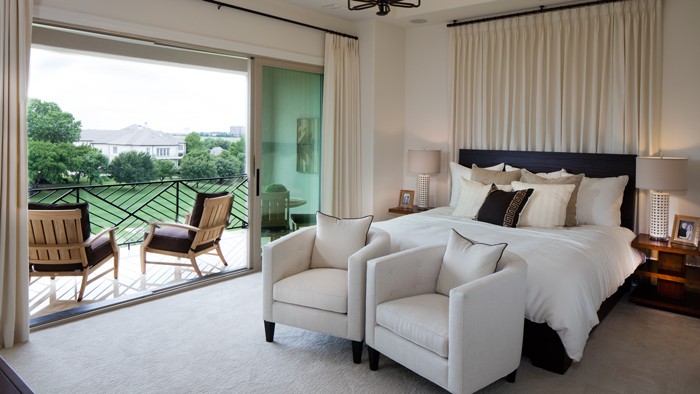 Darling Homes' villa-style homes exude romance and charm through European-style architecture. Villas range from 2,200 square feet to 2,500 square feet, with lush side yards with ample room for a putting green, charming garden, and sitting area. Homes start in the upper $300s.
The collection of single-family homes caters to homebuyers who appreciate the beauty and comfort of a traditional home paired with the excitement of urban living. These one and two-story floor plans start in the mid-$400s, ranging from 2,000 square feet to 3,200 square feet.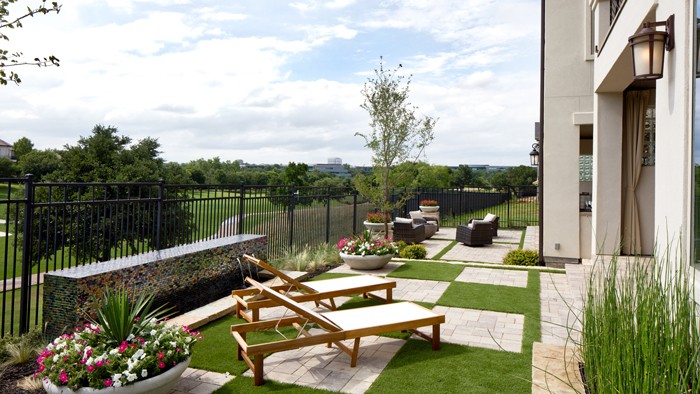 The central location of VUE Las Colinas offers upscale amenities, including quick access to major employment centers and corporate offices, nearby shopping, dining, and entertainment options. It is in close proximity to Northpark, Uptown Dallas, Downtown Dallas, and several major airports, including DFW International Airport. The location was of importance to Darling Homes, delivering the convenience of an urban setting with unparalleled luxury and accessibility. Each of the three available home designs speak to all styles of living, with each capturing upscale livability.
"Those looking to call VUE Las Colinas home can expect the ideal blend of city-life conveniences and Darling Homes' luxurious architectural elements infused with urban flair," said Cate. "VUE Las Colinas is a great opportunity for Darling Homes to bring a variety of lifestyle opportunities to a new, urban landscape." Initial pricing for the three signature collections will begin in the $400s, including the single-family, villa-style, and three-story home designs, each completely versatile with a variety of floor plan options to choose from with design flexibility.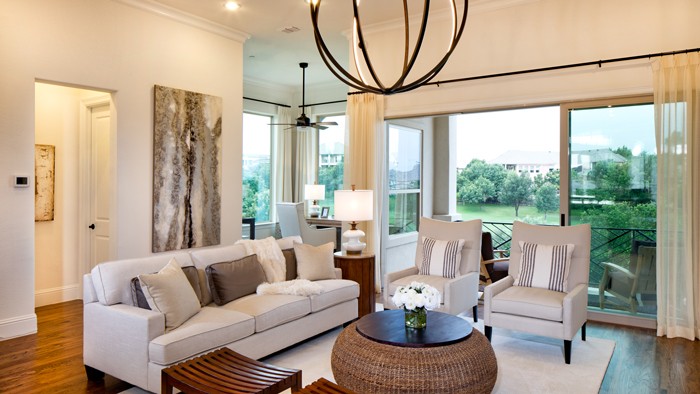 Homes at VUE Las Colinas are built sustainably with energy efficiency in mind. Homes are built to meet the standards of Green Built North Texas, certified by the Dallas Builders Association. Key features that ensure low utility bills and sustainable living include a tight, energy-efficient building envelope with energy-efficient insulation around the base plates, doors, and windows. Radiant Barrier decking, efficient gas heat and electronic air conditioning with Puron™ and tankless gas water heaters also contribute to minimizing unnecessary energy, gas, and electric use.
It is a very exciting time for Darling Homes and homebuyers in the Dallas Fort-Worth and Houston area as Darling Homes continues to cultivate hot Texan markets with their architecturally authentic communities that cater to the way Texans choose to live today. Recently the Dallas Fort-Worth division revealed its Villa Series at Spicewood at Craig Ranch community, priced in the mid-$300s. Villa Series at Spicewood will feature signature interior designs voted most popular from the homebuilders' myModel Home project in 2015. Darling Homes' Houston division is also on track to debut its second and final phase at Parkway Terrace, with its signature collection of one- and two-story homes in the prestigious West Memorial area.
For more information on the builder and communities, visit www.darlinghomes.com.
Sergio Flores is an Assistant Editor for Builder and Developer magazine. He may be reached at sergio@penpubinc.com.