Design Heightens Residents' Customer Experience
Design can be used to sell homes and fill apartments with greater success — all while building up the customer experience
By MARY COOK
As property types go, retail and residential seem to have little in common. Not only do they have different uses and design fundamentals, their market outlooks are worlds apart: Over 9,300 stores closed in 2019 to top 2017's record high of roughly 8,000, a Business Insider analysis showed. Meanwhile, deliveries for multifamily and new homes surged last year, albeit at different rates as apartments boomed.
In fact, online shopping has confronted retail marketers with a moment of truth. Realizing that digital interactions are cold and alienating, innovative retailers know they must fight back with exceptional customer service and unique in-store experiences that can't be replicated online. Consumers not only want, but need, personal interactions with sales associates and shoppers, Forbes noted.
Chalk it up to the anonymity of digital interactions. Customer service, social interactions, and experiences have emerged as a true differentiator, and a path to success.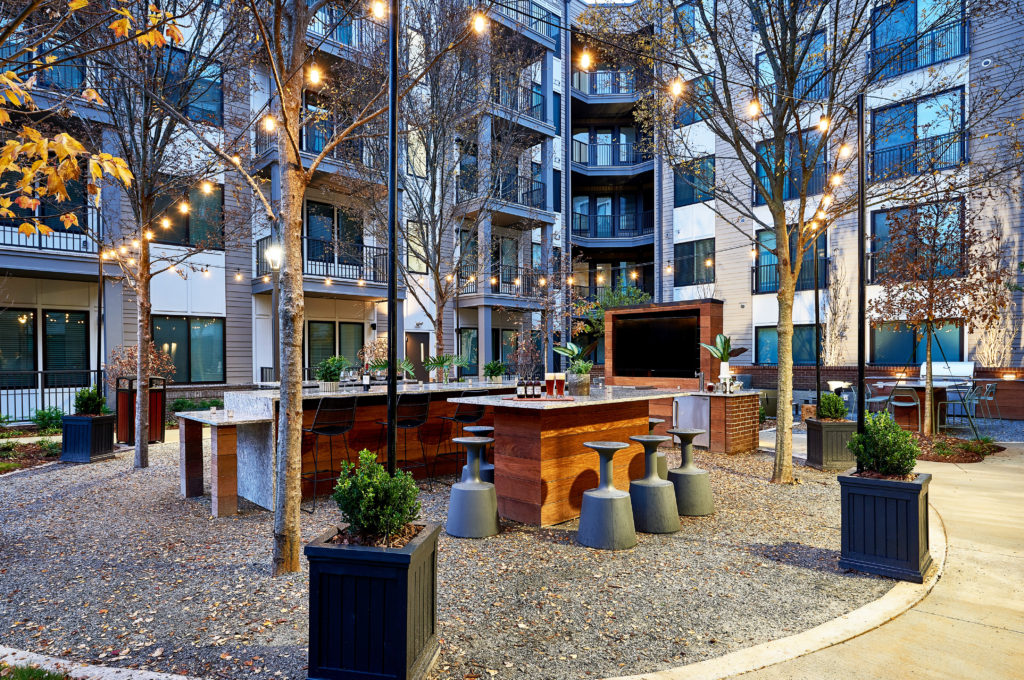 More significantly, the lesson of customer experience is one that housing builders and developers should heed. Even though 2020 will see record apartment deliveries (370,942 units, up 50 percent from the 2019 total of 246,779 units per RealPage analytics) and a healthy surge in new home starts (a jump of 10 percent in 2020, with one million new homes hitting the market in 2021 per Fannie Mae), experts predict housing market pricing for apartments and homes will move sideways rather than up this year. And given the uncertainty of presidential elections and the market, pricing may even fall.
So what's the solution? To ensure occupancy and stay profitable, housing builders and developers must follow in the footsteps of today's innovative retailers. They put customer service and experiential design front-and-center, and both these elements must be goals when designing, marketing, and staffing housing communities—whether they're multifamily or new homes. Both customer service and experience are critical to making communities the kind of places where people want to live. Of course, homes are less liquid, which makes achieving these goals even more critical for multifamily; when tenants feel at home, they plant roots and renew leases.
We've come to this realization based on the dozens of multifamily and new home developments we work on annually as commercial interior designers. Here are three ways we use interior design to create the kind of customer service and experiences that residents want today.
Design to make life simple, easy, and worry free. How a home lives is a major component of the customer experience. Thoughtful, resident- centric design will foster the right kind of customer service and experiences. That means everything about a home must be calculated to deliver—starting with floor plans, finishes, fixtures and millwork that make it easy for residents to entertain friends, consume media, raise families, work from home, and keep the spaces that count clean and presentable. Technology plays an energizing role with plentiful and conveniently sited outlets, desirable smart systems and keyless entry to allow helpers (from caregivers to dog walkers) easy access. A customer service-oriented, experiential design envisions how spaces are used in every situation. Everything from the floor plan to countertops, shelves, drawers, outlets, switches, closets, and bathrooms must be conveniently sited and flexible to be effective. Stunning stone countertops that show every mark, poor storage, inadequate lighting, lost keys, and so on don't cut it in today's high-stakes housing market and will not be successful properties.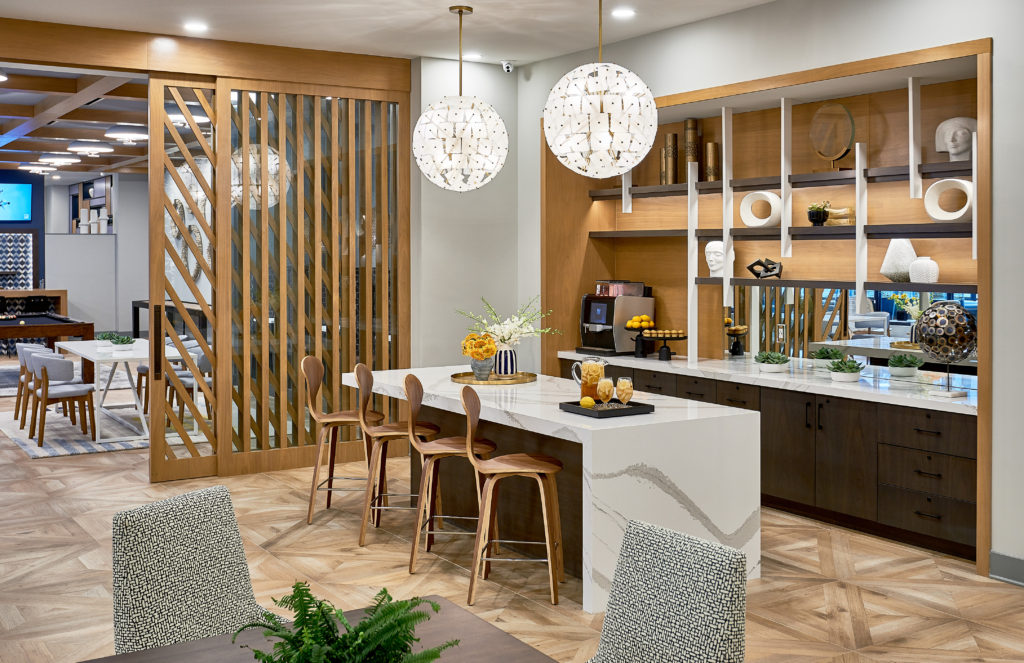 Use design to enable customer service and create a sense of community. Builders and developers differentiate properties with amenities that build community, from coffee bars and shared gardens to multifunctional gathering places or multipurpose activity rooms. But it is critical to use design strategically and to stunning aesthetic effect to reimagine these common spaces. Physical cues make a rental, apartment or home community feel like a community. Fitness centers, lounges, community kitchens, pet care areas, craft rooms or even mail rooms are not only conveniences but also a place where residents meet. Chill music in common areas, a video board to communicate upcoming events, community rooms with monitors for video games and watching TV, a coffee bar with bottled water and snacks—or even beverages on tap—all create an atmosphere that encourages neighbors to socialize.
Staff communities to nurture residents and program shared spaces. A property or community can boast the most stunning shared spaces, but it will take a property manager to make residents feel welcome and set up programs to spur social interaction. Activities can range from interest-specific clubs to mixers, potlucks, movie nights, even shared holiday dinners. Develop a digital system for residents to access community information or offer real-time resident feedback.
Bottom line, builders and developers must make convenience and engagement top priorities in their properties and communities. To add convenience, builders and developers must understand residents, find their needs, and fulfill them. Engagement is critical because properties and communities come to life when management interacts with residents, listens to them, and responds. It makes them feel valued and turns brick-and-mortar structures into warm, nurturing homes.
Mary Cook is the founder and principal of Mary Cook Associates. She may be reached at www.marycook.com