Displaying Curb Appeal at Artisan
By Stephanie Consiglio
For over three decades, Wathen Castanos Hybrid Homes Inc. has created beautiful homes and master planned communities in California. Over the years, Wathen Castanos Hybrid Homes Inc. has won numerous awards in the home building industry for their design, quality craftsmanship and energy efficient practices. Not only does Wathen Castanos Hybrid Homes Inc. provide quality, energy efficient homes, but they also pride themselves on having a 98 percent customer satisfaction rate. As a recipient of the national Eliant Homebuyer's Choice Award for superior customer service, Wathen Castanos Hybrid Homes Inc. is committed to ensuring that their customers have a great experience. One of Wathen Castanos Hybrid Homes Inc.'s recent communities is Artisan at Harlan Ranch, located in North East Clovis California. North East Clovis is one of the most sought after areas in Fresno County, with its: prestige, award winning school district, freeway access, close proximity to the Sierra Nevada Mountain Range and the Ocean and a wide range of employment opportunities. Parents will be happy to know that, in addition to its great location, the Master Planned Community of Harlan Ranch has an elementary school within the community. There is also: a Junior Olympic Pool, a community recreation center, treelined paseos, and eleven lush neighborhood parks. "Harlan Ranch is a vibrant masterplanned community designed to encourage residents to embrace the outdoors, whether walking on the meandering tree-lined paths, picnicking at a lush park or playing with the kids at the pool while relaxing at The Resort at Harlan Ranch," says Peter Castanos, Director of Sales and Marketing, Wathen Castanos Hybrid Homes, Inc.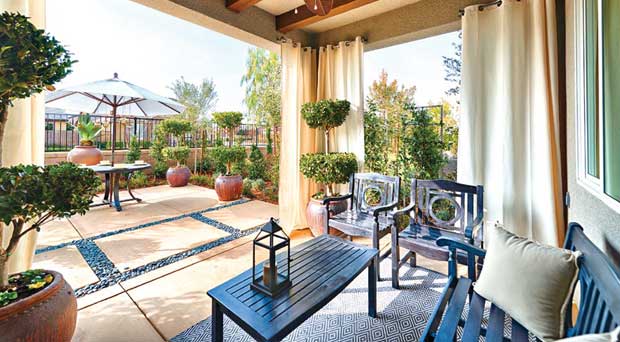 Plans to build at Harlan Ranch began 9 years ago, and Wathen Castanos has carefully planned the community in order to make living at Harlan Ranch as convenient as possible. In December 2005 Wathen Castanos received approval from the City of Clovis to start the master planning for Harlan Ranch. "Wathen Castanos has opened a total of 5 communities with-in Harlan Ranch since 2006 and we're excited to have opened our final community, Artisan at Harlan Ranch," adds Peter Castanos. Artisan at Harlan Ranch officially opened January 18th, 2014; selling 22 homes in the first week. In total, Artisan at Harlan Ranch has 68 lots to choose from with great views of the foothills of the Sierra Nevada. The five floor plans available in the Artisan neighborhood are: Siena, Marino, Emilia, Genoa and Fiora. These homes range from 1622 to 2900 square feet and all homes will be completed in 2015. The homes features transformer floor plans, meaning these homes will fit each homeowner's personal lifestyle. Many of the rooms can be changed to fit homeowner's exact needs; whether they need a study for an at-home office, or a game room for the kids, these homes will fit each individual homeowner's specific needs. "Carefully conceived plans create second sources of light, and side-to-side vistas within the floor plans become common public spaces," says the Dahlin Group. "Since this is our final project in Harlan Ranch we really poured our heart into creating these new, fresh and transformable floor plans which is why we sought the help of the Dahlin Group. We really tried to create a beautiful curb appeal as well as maximizing our lots," said Kristina Pickering, Marketing Coordinator, Wathen Castanos Hybrid Homes, Inc. The Artisan homes at Harlan Ranch feature sophisticated architectural details, whose "rural architectural character is rooted in European heritage," according to the Dahlin Group. The Dahlin Group also adds that "Spaces, both indoor and outdoor, were crafted to create extra room to live, entertain and grow. The bay windows are 'jewels on the street', and planter boxes, shutters, and awnings add depth, play with light, and provide an opportunity for a splash of color."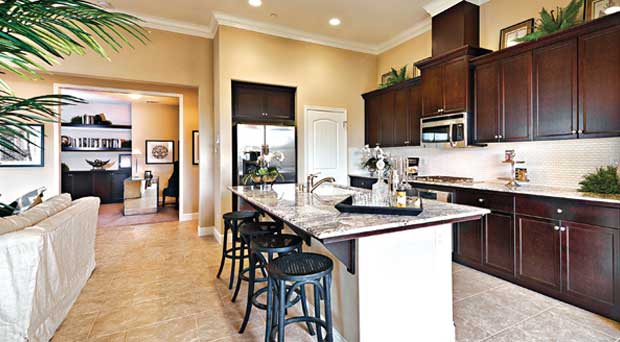 In addition to Artisans beautiful aesthetic appeal, all new homes meet standard requirements that are considered the "norm" for energy efficiency. However, Wathen Castanos takes it a step further and build Hybrid Homes with some of the most energy efficient products in their region. Homebuyers will be happy to know that Wathen Castanos Hybrid Homes Inc. provides wall to wall coverage for new homes for the first year, as well as a 10 year warranty against major structural defects. Their award winning Hybrid Home Technology adds the latest advances in lifestyle technology to the existing elegance and quality of a Wathen Castanos home. When homebuyers purchase a Hybrid Home, they are getting one of the most innovative and efficient homes in the nation. Hybrid home technology is infused into every aspect of their home, ensuring the lowest possible energy costs each month. It starts at the foundation from the walls to the roof, Hybrid Homes are purposefully designed from the start with hybrid home technology and are engineered to keep homes cool on warm days, and warm on cold days. Wathen Castanos' thermal blankets are insulated foam exterior walls combined with the blown in insulation system to achieve maximum efficiency. Their radiant barrier roof blocks 97 percent of heat transfer through the roof, keeping attics and homes cooler. All Wathen Castanos homes meet and exceed California Title 24 by 30 percent with, standard features like 16 SEER 93.7 percent AFUE furnace and state-of-theart Ventilation system, Low E2 windows, tankless water heaters, which are 30 percent more efficient and provide endless hot water, florescent lighting and water conservation plumbing fixtures. On top of all the energy saving features already integrated into your Hybrid Home, homeowners get solar standard at Artisan! Wathen Castanos' partnership with SolarCity delivers the most advanced solar system available today securing incredible savings for tomorrow.Wathen Castanos' Hybrid Homes have won the NHQA National Housing Quality Award and the EVHA Energy Value Housing Award. "Our products that we bring to Harlan Ranch have always been ground breaking and we feel strongly that we've offered our best floor plans and elevations to Harlan Ranch with our Artisan Product. For us, it is an end of a wonderful era at Harlan Ranch! During the downturn we had to look to other areas and we were very successful, but we are extremely excited to be back in Clovis, California," says Pickering. "We are extremely proud of this design and the look and feel of the company, so we are planning on using the "artisan" style in other cities or locations as our Artisan Collection."
Stephanie Consiglio is an editor at Builder and Developer. She may be reached at sconsiglio@penpubinc.com.