Dominating Your Location Through Marketing
Carve out your market and build your brand with this underused marketing technique for homebuilders
By Steven Fielding
You've spent tons of money on paid advertising, invested in a beautiful website, and paid for expensive marketing services. But your website has yet to generate more leads, gain more traffic, or drive more business into your arms. This can be a very frustrating situation, and at Builder Funnel, we see it all the time.
Homebuilders everywhere are struggling to drive local, qualified traffic to their websites. What's happening? In this article, we'll discuss what's holding your website back from achieving exponential growth and how you can drastically increase your website traffic by just marketing your location.
Two Reasons You're Not Seeing Traffic Growth
There are two primary reasons you may not be seeing traffic growth on your homebuilder website. First, you're not consistently creating new content; or second, you're creating content, but people aren't seeing it.
1.     You're Not Creating Content Consistently
Traffic growth doesn't happen overnight. It's a slow and steady race. The homebuilders winning the content game are creating new, original content on a weekly or monthly basis. Whether it's 1 blog a month or 16, creating new content consistently shows Google that your website is fresh and relevant. Not to mention, it gives you material to share in your email and social media marketing efforts.
2.     People Aren't Seeing Your Content
You may be writing new blogs or creating new web pages, but are people seeing your content? When you first start publishing content, it may not get many views. This can go on for a long time. But luckily, there's a way to bypass this waiting period to experience high website traffic more quickly.
How to Drive Website Traffic by Marketing Your Location
Say I'm searching for a homebuilder online. When I type in that search term and include my location plus the word "homebuilder", I'm going to see 10 search results with my top options. Normally, I'd just click on 1, 2, or 3, but sometimes I'll go through a few pages of search results. After that, I generally have the resources I need to begin my research on selecting the right homebuilder.
What if you're not on the first page of Google? Or what if you are for certain keywords, but not others? How will people find you? We have to think outside the box of simply ranking for home building-related terms on Google. We need to create content besides just blogs and pages about home building. This is where location-targeting comes into play.
Promoting Your Location = Promoting Your Business
One of the easiest most effective ways we've found to generate qualified website traffic for homebuilders is to target their locations ­– where they build their homes and the surrounding areas. We do this mainly through blogging, and it looks something like this:
One of the homebuilders we work with is in Pennsylvania. We started talking about their location covering topics like the best things to do, towns to visit, where to live, events to attend, and other topics catering to people interested in the area. July 2017, we had 1699 website visits. July 2018, we had 3729. And for July 2019, we're shooting for an even higher goal! The best thing about these statistics is that the majority of that traffic increase was organic, meaning we were ranking for many new search terms in Google.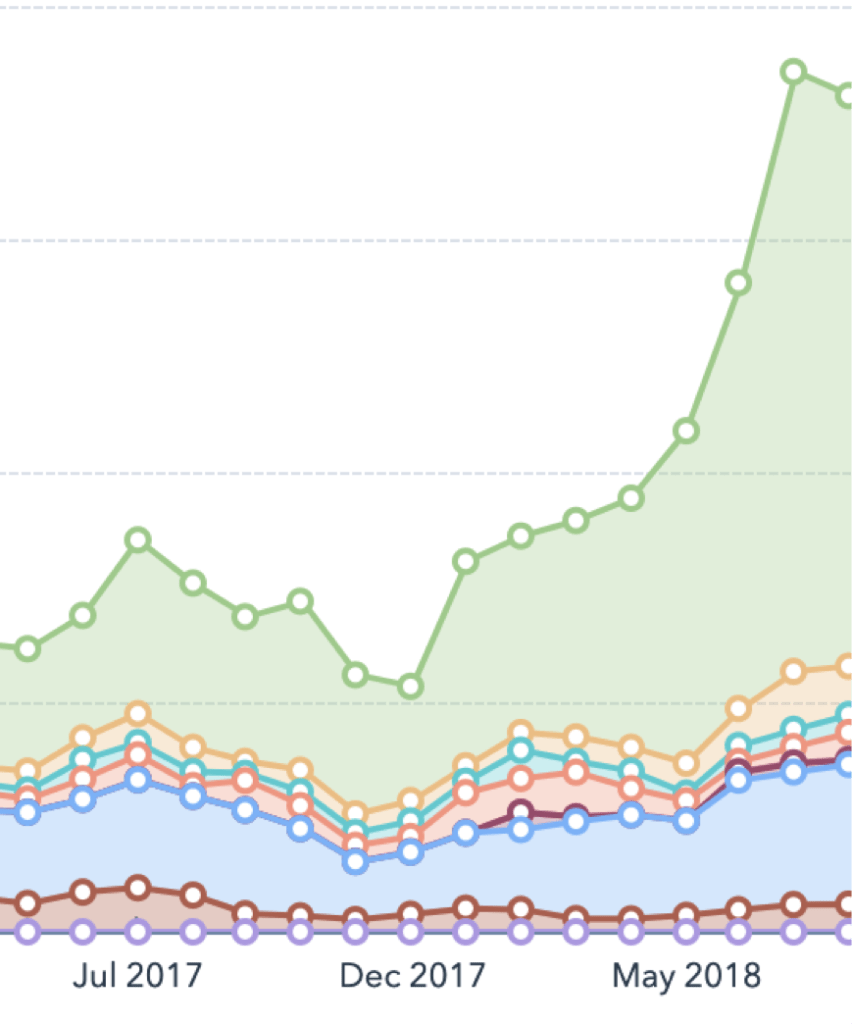 While standard pages experienced consistent growth, the majority of our traffic during this time came from a blog on the best towns in our client's location (total blog views: 7240), the best lakes and beaches in the location (total blog views: 5767), and a few other location-based blogs. These blogs resulted in more than double the traffic year-over-year.
By creating content focused on your location, you'll not only drive more qualified traffic to your website, but you'll also increase your overall website authority, which will help all the content you create rank higher and more quickly. You'll also set yourself up as a local influencer, becoming the go-to resource for information on where you build homes. The end goal is to have anyone interested in your location know your name, and then you'll be the first one they think of when they're ready to build a new home. Now wouldn't that be great?
Steven Fielding is an Inbound Marketing Strategist at Builder Funnel, an award-winning inbound marketing agency serving homebuilders across the United States. Steven specializes in turning builder websites into traffic-generating powerhouses that continue to drive qualified leads and customers year-after-year. You can reach Steven at sfielding@builderfunnel.com or learn more about exclusive marketing services for homebuilders at builderfunnel.com.