Dramatic Style for a Desert Setting
By Marco Martinez
Camelot Homes' premier project, The Verandahs at Silverleaf in Scottsdale, AZ, is one of the most beautiful homes built this year. Already being nominated for a number of awards, the home is designed to gracefully accent the tranquil settings.
With elevated front yards and park-facing large porches, the home has an open and thoughtfully designed floor plan to allow natural light to stream through French doors and fill central courtyards. Created by Verandah Homes, the custom home division of Camelot Homes, the community features homes with Spanish-inspired architecture in Monterey, Ranch Hacienda or Spanish Colonial styling with five distinctive floor plans ranging from 2,800 to 5,000 square feet.
Located facing a beautiful park, The Verandahs home is designed for front yard living. From the charming walled in entry yard with room for a pool or spa, to the dramatic central interior courtyard, this home is ideal for entertaining and carefree living. The gourmet kitchen with the dramatic metal cooktop hood will take your breath away. You may never want to leave the main floor Master bedroom suite and dramatic master bathroom. Its large soaking tub and beautiful vanities and spacious his and her closets will tempt you to stay. Options include a second story guest bedroom, bath and media or play room located off of a discreet back stairway.
"We are very fortunate to have little if any competition in this area," said Mark Hancock, managing director for Camelot Homes. "Buyers will benefit because the homes are beautifully designed and the site plan is very open, affording terrific views and lots of open space. Also it is ideally located close to major employment centers, premiere shopping, golf, and recreational activities and it has great access to the Valley's freeway system."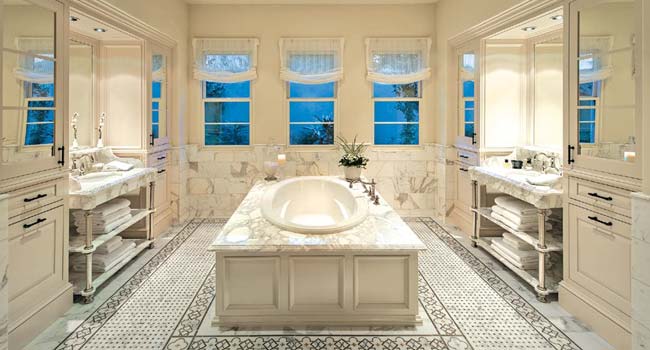 "The community itself is gated and landscaped in an environmentally sensitive way with lush desert landscaping using drought resistant, low water usage plants," said Hancock. "A common area with a community fruit and vegetable garden is located in the heart of the neighborhood and is designed to draw residents together in a fun and mutually beneficial activity."
Silverleaf, the community surrounding The Verandahs, offers a premium level of privacy, elegance and lifestyle, with ready access to the amenities of city life. Nestled into the surrounding McDowell Mountain Preserve, Silverleaf is one of the most prestigious addresses in the Phoenix Metro area with stunning views of city lights, golf and high desert canyons accompanying homes of all sizes in the 2,000-acre community. All this adjacent to world-class golf on a Tom Weiskopf-designed 18-hole course.
Camelot Homes is a native Arizona builder, and while countless other homebuilders have come and gone on the local scene, Camelot has maintained a sound and responsible business strategy that has allowed them to thrive during four decades of homebuilding.
These four decades amount to Camelot Homes being one of the oldest, family owned homebuilders in Arizona. With more than 35 years' experience building thousands of homes in Arizona's finest communities, Camelot Homes has established an unparalleled tradition of home building pride and excellence, and it shows.
Three generations of the Hancock family have guided Camelot's growth over the years. From its inception in the 1960's by Maggi and J.W. Hancock, to today's second and third generation of leadership by Mark and Julie Hancock, and Cammie Hancock Beckert, the family continues to carry out the company's formula for success. It's a formula based on a dedication to the customer with an uncompromising emphasis on unique architectural design, details and quality workmanship.
Phoenix area homebuyers have come to recognize Camelot Homes for its uniquely personalized service. The customer's individual needs and desires are Camelot's foremost concern, and influence the construction process from the initial planning and design, to construction and followup service. Every Camelot Home is built according to the Hancock's highest standards of workmanship. Because Camelot Homes insists on building in only the finest Valley communities, and using the best architects, materials and subcontractors, the beauty and value of a Camelot Home is designed to withstand the test of time.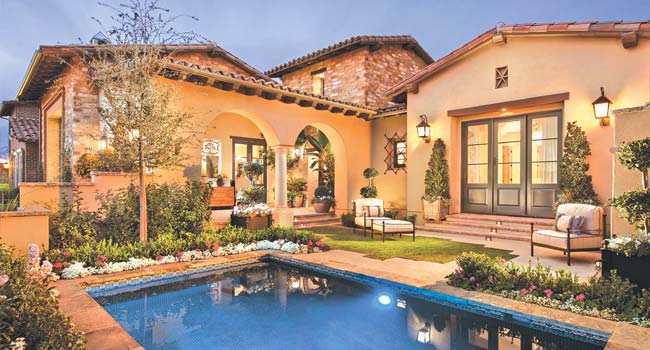 "Bespoke," says Hancock "is a British word that means a clothing item made to a buyer's specification; personalized or tailored. While the term historically is applied to men's tailored clothing, it has recently become part of the American parlance to include footwear and fine jewelry, implying measurement and fitting. For most non-clothing items, the term built to order is used instead, but at Camelot Homes we know that bespoke also applies to homebuilding." Camelot Homes has become a builder known for their precise attention to the needs of homebuyers.
They know that there is no one with a more clear idea of what they want from a home than the person who will be building a life there. Our homebuyers are the designer and they are the tailor.
In May of this year, the 2014 MAME Awards Banquet (Major Achievement In Marketing Excellence) was held at the Westin Kierland Resort Ballroom in Scottsdale, Arizona and Camelot Homes emerged victorious. They were truly humbled by the number of awards they received, taking home the Grand Award for Small Volume Builder of the Year, Best Newspaper Ad, Best Magazine Ad, Best Website, Best Design Center and Best Interior Design for homes over $600,000. The recognition they received was significant, but moreover they were delighted to be back with industry peers and trade partners in an environment which was at once celebratory and supportive.
Part of the reason for Camelot's success is that they have figured out their identity. In the world of business, every successful brand has a distinctive characteristic that they become known for; a company attribute, a brand style or a particular service that sets them apart from both their peers and competitors. In addition to being known for unparalleled customer service and a reputation as forward thinkers in the world of Arizona homebuilders, Camelot Homes is known for one thing above all else- Dramatic architecture.
The world of luxury homebuilders is, in some ways, diverse. Like the world we live in, there is something for every taste, no one-size-fitsall when it comes to planning a community and new construction. But there is one thing for certain which the people who buy Camelot Homes have come to rely on and that is their adeptness for creating drama in the home (and not in the bad way). Building homes in some of the most picturesque areas in Arizona, they are always looking for ways to bring Arizona's remarkable desert beauty into the equation with regard to their architectural design.
Marco Martinez is an assistant editor for Builder and Developer magazine. He may be reached at mmartinez@penpubinc.com.