Drees Homes Builds with Award Winning Quality
By Marco Martinez
Drees Homes is one of only a few builders to receive the home building industry's "Triple Crown:" National Builder of the Year, National Housing Quality Award and America's Best Builder. Drees Homes is one of the top national homebuilders and they are headquartered in Fort Mitchell, Kentucky, but they have home building operations in Cincinnati, Dayton, Cleveland, Indianapolis, Nashville, Raleigh, Frederick, Maryland, Washington D.C., Jacksonville, Austin and Dallas. The homes they build are direct testaments to the accolades they've received. A prime example of these homes was just announced by the Dallas division in its grand opening of its newest model, the Antonio, in the premier master planned community of Whitley Place in Prosper, Texas. The community incorporates both a small-town appeal and a natural beauty, which are both enhanced by its close proximity to Wilson Creek, the idyllic river that runs through the neighborhood.
Homeowners in this community will also enjoy a variety of amenities including a community pool, open air amenity center, lush greenbelts, neighborhood park and hike-and-bike trails. There is a certain comfort suffused throughout the community, the comfort that you find in smart and traditional homebuilding. However, Drees also devotes to their projects innovative techniques and energy efficient practices.
The brand-new Antonio two-story model is decorated in an on-trend, or very fashionable, style. It welcomes you into an elegant foyer with a curved staircase, featuring a huge landing and an adjacent formal dining room. This home features a fantastic private study with access to the front courtyard, and an open concept where the spacious kitchen, with an oversized island, opens into the huge family room. There is also a breakfast nook that opens into a huge hearth room that wraps around the entire kitchen and leads into the outdoor living area.
This home offers 4 bedrooms, 4 1/2 full baths, a luxurious owner's suite downstairs with a master bathroom retreat fit for a king or queen including a huge walk-in closet. The upstairs game-room features barn style doors that open into the optional media room. This 4,295 square foot new design is available at the Knolls in Whitley Place for $526,900.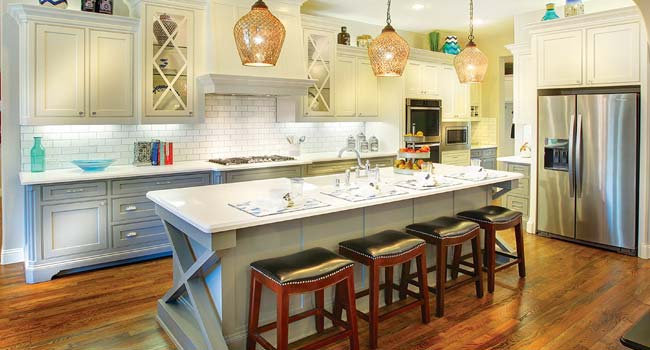 Drees promises Energy-Star Certified homes with award winning quality, and the freedom to customize their house and make it your home. Drees labels their energy saving approach as DreeSmart, and the Antonio model features some of the top brand names in energy and conservation. The home features Lennox's 16- SEER Energy Star Rated HVAC, Honeywell's VisionPro IAQ, and Energy Star Whirlpool Gold appliances, including a stainless steel dishwasher, double-oven, built-in microwave, and stainless steel 36" five burner gas cooktop. Antonio also features Owens Corning laminate shingles, HardiPlank siding, Schlage front door handles and deadbolts, and Moen extension faucet in a variety of finishes.
With over 550 units in this community, contracts for homes are being signed every day and Drees is very satisfied with the work done on the homes, not to mention thrilled to welcome the new design into their collection.
The exquisite craftsmanship seen in these homes is the result of a humble and time-honored approach to homebuilding that begins in 1928 when Theodore Drees, a German immigrant who traveled across the Atlantic with visions of a better life in America, began constructing his first home in 1928 with a strong work ethic and relentless, single-minded dedication to the American Dream. Theodore's son, Ralph Drees, joined the business in 1959 after serving his country in the Army. It was Ralph's philosophy of diversification and industry leadership that took the company into new markets.
"Theodore lived by the old adage that any job worth doing, is worth doing well'," said David Drees, President and CEO. "That commitment to excellence continues to be our driving force today. Our Company purpose of creating special places our customers love is dependent on a focused approach that begins and ends with quality, personalization and customer service."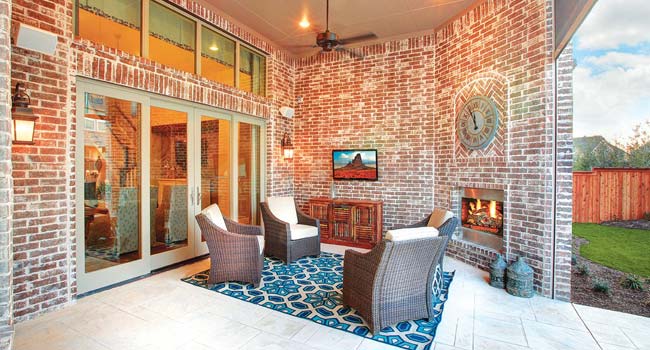 The continued success established from its humble beginnings was revealed once again at the Dallas Builders Association where the winners of its 35th Annual McSAM Awards were announced. The McSAM Awards are held each spring to recognize "maximum creativity in sales and marketing." Drees Custom Homes won several awards, including the prestigious "Builder of the Year" honor.
Industry experts from around the country including builders, architects, interior designers, and new home marketing professionals judged more than 300 entries that were submitted this year. The awards were presented by the Dallas Builders Association in partnership with PIRCH™. The New Brendan Model in Seventeen Lakes and New Brinkley Model in Villages of Stonelake Estates illustrate why Drees has received so many awards over the years. The "refreshed" Brendan two-story model features an elegant foyer with a curved staircase, an adjacent study and a formal dining room. This home also features an open concept where the spacious kitchen, with an oversized island, opens into the family room. This home offers four bedrooms, three full baths including a luxurious owner's suite with a spacious master bathroom retreat, study, formal dining, family room, upstairs game room and optional upstairs media room.
The Brinkley model in Villages is somewhat larger at 4,785 square feet, where the Brendan Model was 3,300 square feet. The "revamped" Brinkley twostory model features a stunning foyer with a curved staircase and an adjacent formal dining room that leads into a wine cellar with a butler's pantry. This home also features an open concept where the spacious kitchen with an oversized island opens into the family room. This home offers five bedrooms, four full baths, one powder bath, a luxurious owner's suite with a spacious master bathroom retreat, study, formal dining, wine cellar, family room, upstairs game room, upstairs media room and covered patio with fireplace.
These homes are all built out of the same vital fabric of the Drees philosophy, and one of the main reasons why it survived the housing depression. "Our growth strategy is not to grow into new markets but to invest our capital in existing markets and energize our team to get that done," said David Drees. "There's a lot of pent up demand out there that has not been addressed in the past five, six years. Buyers are slowly forming new households and coming out and buying new homes or renting apartments."
Marco Martinez is an assistant editor for Builder and Developer magazine. He may be reached at mmartinez@penpubinc.com.