Builder Profile: TRI Pointe Group | Driven by a Vision
TRI Pointe Group focuses on delivering award-winning home designs while enriching its communities.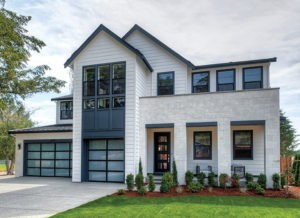 Irvine-based TRI Pointe Group is a family of premium, regional homebuilders that designs, builds, and sells homes in major U.S. markets. As one of the top 10 largest public homebuilding companies based on revenue in the U.S., TRI Pointe Group combines the resources, operational sophistication, and leadership of a national organization with the regional insights, community ties, and agility of local homebuilders.
As a notable achievement of its exponential growth, TRI Pointe Group is the parent company of TRI Pointe Homes Carolinas, launched in 2018, which now controls 1,339 home sites as of December 2019 in Charlotte and Raleigh in just 12 months. The home builder's 1,339 lots under contract represent 17 future communities, with the first four neighborhoods being well-located infill developments with attached townhomes.
A home builder known for its passion for building a lifestyle in its communities, TRI Pointe is focused delivering award-winning home designs and enriching the communities that they are in—including being involved with the Home Builders Foundation (HBF), a metro-Denver based nonprofit that modifies homes to make them accessible so that individuals living with a disability can live safe, independent lives.
With a firm foundation on its ultimate mission to build homes and communities For the first quarter of 2020, TRI Pointe expects to Driven by a Vision "We begin the year with 31 percent more homes in backlog than we did at the beginning of 2019." —Doug Bauer, Chief Executive Officer, TRI Pointe Group open 15 new communities and close out of 7 communities, which would result in 145 active selling communities as the end of March. In addition, the homebuilder anticipates delivering between 875 and 950 homes at an average sales price of approximately $600,000. For the full year of 2020, the company anticipates delivering between 5,100 and 5,300 homes at an average sales price between $605,000 to $615,000.
"We enter 2020 with a lot of momentum, aided by a strong economy, favorable industry fundamentals and a great product portfolio," said TRI Pointe Group Chief Executive Officer Doug Bauer in a press release announcing year-end results in February. "In addition, we begin the year with 31 percent more homes in backlog than we did at the beginning of 2019. These positives, coupled with our strong balance sheet, strategic focus and unique corporate culture, have us excited for the future of TRI Pointe Group."
For more information, please visit www.TriPointeGroup.com.