The Road to Economic Recovery
Increasing vaccinations and an improving economy allow Americans to joyfully return to enjoying their Summer
By Patrick Duffy
As indicated last month, vaccinations for COVID-19 in the U.S. continue to be rolled out, with over 46% of the country's population fully vaccinated by the end of June, but still well short of the share required to achieve herd immunity. Meanwhile, supply chain disruptions and difficulties in filling jobs, especially for small businesses, are contributing to higher inflation which so far may be transitory, but could become stuck at higher levels depending on when and how the Federal Reserve reacts.
An early June survey among purchasing managers by IHS Markit showed their U.S. output index falling 7.5% to 63.7%, which is still a historically high rate of expansion (50 is neutral between growth and decline), but good producers continue to be hamstrung by supplier delays, and both the manufacturing and service sectors report difficulties finding staff.
While it is certainly possible that enhanced unemployment benefits related to the pandemic have been slowing down a job market recovery, it's just as likely that many workers are simply taking their time to find the right positions to meet their skill sets, salary requirements and geographic preferences. That would also help to explain the rise in the 'quits rate' to 2.7% in April, by far the highest share of workers seeking greener pastures in the history of this series dating back to December 2000. The combination of a spike in the quits rate and the demand for workers sent the number of April job openings up to 9.3 million, rising 12% from March and marking another series high.
Of course this labor shortage also has played a role in wage inflation, with many employers offering signing bonuses and higher pay to lure available workers, and hourly wages rose 7.2% in the first quarter of 2021 alone. According to The Conference Board, while this labor shortage is likely to be most acute in those states whose economies opened first, their Employment Trends Index still rose by a sharp 2.92% in May and 39.4 percent from last year's lows.
In turn, higher costs for wages and supplies will eventually make their way downstream in the form of price increases or, in the case of some packaged goods, lesser amounts for the same cost. For now, the Federal Reserve remains committed to the idea that our current bout with inflation is transitory, and will subside as the economy continues to fully reopen. However, if inflation indices such as the PCE Price Index continue to push up against 4.0% – as it did year-over-year in May – then there will be more pressure to reduce asset purchases and hike the Federal Funds rate sooner rather than later.
For the housing market, demand remains strong, both from millennials entering their prime home buying years as well as those looking for lower-priced options away from the coasts…
For the housing market, demand remains strong, both from millennials entering their prime home buying years as well as those looking for lower-priced options away from the coasts, but limited inventory and higher prices are beginning to impact sales activity. Nationally, 31.4% of users of the online service Redfin were searching homes in a different metro area during April and May, up from 27% a year earlier. However, as mortgage rates have been recently rising in June to over three percent, Redfin's Homebuyer Demand Index has fallen below 2000 levels for the first time this year.
As a consequence of the surge in housing demand flattening out, existing home sales slipped 0.9% in May, partly due to a 23.6% rise in the median home price year-over-year to $350,300, but also due to limited inventory at different price ranges, with months of inventory rising slightly to a still-low 2.5 months. New single-family home sales fell by 5.9% in May as the median sales price rose 18.1% year-over-year to $374,400, helping to boost months of inventory to 5.1 months.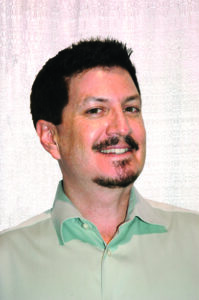 Although many consumers remain somewhat cautious as the country attempts to put the COVID-19 experience in the rearview mirror, the late June Index of Consumer Sentiment tracked by the University of Michigan was 3.1% higher than in May, and the second-highest since the start of the pandemic. For now, consumers remain fixated on inflation, unemployment and interest rates, with many believing higher inflation to be temporary. Still, even as Americans return joyfully to the activities of summer, it is likely that most consumers will maintain a higher level of emergency funds versus pre-pandemic times just in case new variants outwit the vaccines. As many have already said, we will not fully emerge from the grip of COVID-19 until the entire world also does.
Patrick Duffy is a Principal with MetroIntelligence and contributes to BuilderBytes. He can be reached at [email protected] or at 310-666-8288.