Editor's Note: February 2022
Dear Readers in print and online, 
Hello, and welcome to our February 2022 issue of Builder and Developer. I hope you and your families are staying safe amidst the Omicron surge and "flurona" and taking preventative measures to stay healthy.
This month our special issue is celebrating the return of NAHB's International Builders' Show (IBS) and NKBA's Kitchen and Bath Industry Show (KBIS) in person! The shows are being held in Orlando, Florida, February 8-10 and are jam packed with exhibits, speakers and events throughout the week including pre-show events starting February 6. 
We are excited to have a handful of speakers contribute to this month's issue. Mollie Elkman is an IBS speaker. She is the owner and president of marketing agency, Group Two. She discusses the importance of marketing. By sharing your story, your reach goes farther than the homebuilding industry as you have the opportunity to make meaningful connections.
Amber Clore, one of the KBIS speakers, is the owner of A. Clore Interiors. She explains the importance of barrier free spaces that are eye-catchingly bold and beautiful. 
"Homeowners are asking for more creativity and character with practical design solutions, and the industry is ready to deliver," Clore said. "Manufacturers are coming to the table with bold and innovative products while installers are becoming versed in updated tools and techniques."
Our economic update this month comes from Christopher Thornberg, Founding Partner of Beacon Economics LLC. looking into the future to predict what the year may hold for the housing market. 
"Economies overall, and real estate markets specifically, have a lot of momentum," Thornberg explained. "What is currently in play will last for a number of years and there is still a chance to engineer a softer landing if our political leaders begin to acknowledge that the true risk to the U.S. economy is not the pandemic but the excessive policy reactions to it."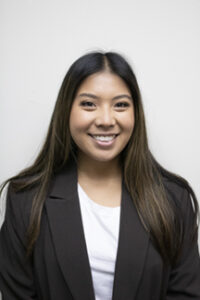 This month we have three projects to share with our readers. Our first profile is on BedBrock Developers led by founder and CEO, Rich Brock. BedBrock is a luxury custom homebuilder, based in Arizona. They build custom communities in Paradise Valley and Scottsdale. 
We are also featuring two exceptional community profiles this month, Pradera in San Antonio, Texas and Archer Hollywood in Los Angeles, California.
We are so excited for our readers to enjoy our February B&D and as always, if you know of or have been involved in any fun and exciting projects you would like us to showcase or have news you would like us to share, feel free to email me at camille@builder.media.
Camille Manaloto is the Editor at Builder and Developer Magazine. She can be reached at camille@builder.media.