Editor's Note: January 2022
Happy New Year! Welcome to the January issue of Builder and Developer Magazine. We hope you are continuing to stay safe and warm in this cold weather. As 2021 came to a close, 2022 brought with it a hot housing market amid labor and supply chain shortages. 
This month's economic updates are at the forefront of this issue as we bring you outlooks for the new year. We have data from Patrick Duffy, Chief Economist at MetroIntelligence, Alex Thomas, Senior Research Analyst at John Burns Real Estate Consulting, Robert Dietz, Chief Economist for the National Association of Home Builders and Odeta Kushi, the Deputy Chief Economist at First American.
Dietz's economic forecast covers just about everything. He offers insight into what's to come this year, analyzing the labor and supply chain shortages, the continued rise of mortgage rates and economic growth. Dietz sees the labor market tightening amid low employment. 
"The unemployment rate declined to 4.2% in November, the lowest rate since the pandemic, and the labor force participation rate, the proportion of the population either looking for a job or already with a job, rose to 61.8%, the highest reading since March 2020," Dietz said.
In Alex Thomas' column, he breaks down his predictions on this year's markets in three easy to understand categories; demand, supply and affordability. His overall take on what the market will be like this year: much less feverish. 
Thomas explains, "Strong demand tailwinds indicate 2022 will be another strong year for housing, but data on incoming new home supply suggests it will be a far less frenzied market than 2021."
One of our themes for this issue is a preview of the International Builders Show that is coming next month, February 8-10 in Orlando, Fl. Builder and NAHB Chairman of the Board, Chuck Fowke shares his excitement and gives us a sneak peek into what the show has to offer. 
"It has been almost two years since housing industry professionals have had an opportunity to get together in person, so that will be one of the best aspects of IBS 2022," Fowke said.
 With this new year, we are so excited to bring you new builders and communities that we feel are doing great work in the industry. We look forward to continuing to provide readers with our expert's insight and sharing educational and interesting content.
We hope you enjoy the issue that we have put together for you this month and we continue to appreciate your readership. As always, if you are a homebuilder or industry professional with any projects or news you would like to share with us please feel free to contact me at aurielle@builder.media.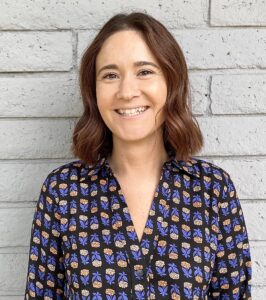 Cheers,
Aurielle Weiss
Aurielle Weiss is Assistant Editor of Builder and Developer Magazine. She may be reached at aurielle@builder.media.