Dear readers in print and online,
Welcome to the July issue of Builder and Developer Magazine. As always, this issue features expert opinions on all facets of the home building industry, from the state of the economy and housing market to popular design trends in the market; however, this issue is also green-themed and highlights builders and products making a positive impact on the environment and the lives of homeowners.
While the housing market is constantly in a state of flux, in the past few months, it has seen a rise in activity. With more time being spent at home and mortgage rates remaining relatively low, people were inspired to make the leap towards homeownership. The increase in active buyers has made the housing market hot. Although the other factors may have changed since then, Dr. Svenja Gudell, Chief Economist at Zillow, argues that other societal and economic factors may continue to fuel the market for a while.
This issue also puts a special spotlight on green home building. After a little over a year of being relegated to the home, society is finally starting to return to pre-pandemic normals. People are going back to work, kids are going back to school and businesses are opening back up; however, the effects of the pandemic are being felt in everything, including in the homebuilding industry. Green, healthier homes are now no longer an option, but to many buyers, they are a requirement. With different certifications from ENERGY STAR to LEED, home builders have options to choose from when it comes to green homebuilding.
In this issue, we feature three home builders (KB Home, Meritage and Dorn Homes) who are helping set a standard for production green home building. With technology advancements and the increased societal and governmental focus on clean energy, the time has never been better to build greener homes. As Tri Pointe Division President for Arizona James Attwood says, "When builders and developers deliver sustainability through strategic land acquisition and planning and smart building practices, they build and broaden housing value to the long-term benefit of all."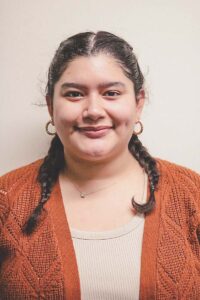 I hope this issue inspires you to make some changes or, at the very least, gives you a sneak peak into the world of healthier, greener homes.
As always, if you have any news or projects you'd like us to know about, feel free to send me an email at [email protected]
Sincerely,
Alexa Moreno Perdomo