Editor's Note: November 2021
Dear readers in print and online,
Happy Fall! As the year winds down and the holiday season approaches, we hope you are continuing to stay safe and enjoying this fall weather. We are so excited to present to you the November issue of Builder and Developer Magazine.
This month, we've dedicated our green-themed issue to the ENERGY STAR program and its partners. We are honored to collaborate with the government-backed energy efficient ENERGY STAR program to showcase their energy and cost-effective products and partners.
Jonathan Passe, Residential Branch Chief of ENERGY STAR, details the programs beginning and the significance it has in our industry.
"In 1995, EPA first offered a label for homes to earn ENERGY STAR certification by meeting a rigorous, third-party verified energy efficiency specification," Passe said. "Data indicates that, on average, these homes achieve a 20% improvement when compared to code-built homes."
Since the start of the program, ENERGY STAR has grown exponentially. Well over 2.2 million ENERGY STAR certified homes and apartments have been built, including more than 120,000 in 2020 alone.
In this issue, we are featuring three award-winning homebuilders and ENERGY STAR partners; KB Home, Landsea Homes and New Tradition Homes. These three homebuilders have all demonstrated excellence in sustainability, durability, reduced utility costs all while increasing comfort.
Because of our partnership with ENERGY STAR and all that the pandemic has brought, we decided to continue with the health and wellness theme. NAHB's David Jaffe and Rob Matuga cover mental health in the industry and the importance of acknowledging the problem.
"Recent research suggests that industry associations have been overlooked as an agent for change, and that they have a role to play in promoting the importance of worker health and wellbeing to their member organizations," Jaffe and Matuga said. "Construction workers are particularly susceptible to mental health issues and suicide, with 50% of all construction workers experiencing a diagnosable mental health problem."
On the design side, we have Dirk Thelen and Alicia Perez from Withee Malcolm Architecture detailing how designers have started applying strategies that lead to enhancing the well-being of tenants and occupants.
"By focusing our design efforts more intently on air quality, fitness and emotional wellbeing we can effectively – at minimal cost – apply more holistic design moves on both the macro- and micro-level allowing tenants and visitors a sense of control over their environments."
As the world continues to work towards recovery from the pandemic and in light of the lumber shortages and other supply chain issues, it's crucial that our industry stays strong and sticks together to get through this.
I would like to take this moment and thank you once again for your readership, and if you've got any news you'd like the team here to learn about, please don't hesitate to reach out to us at aurielle@builder.media. We are always looking to share your story.
Cheers,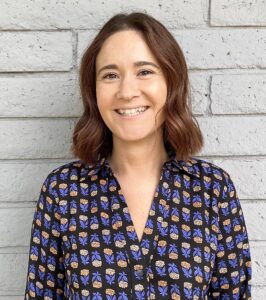 Aurielle Weiss
Assistant Editor