October 2021 Editor's Note
Dear Readers in print and online,
Welcome to fall, and welcome to the October issue of Builder and Developer Magazine. We hope you are staying safe as the cold months approach.
This month's economic updates come from Patrick Duffy, Chief Economist at MetroIntelligence and Lesley Deutch, Managing Principal at John Burns Real Estate Consulting.
Duffy reports on the unique economic situation the country is currently experiencing. With all kinds of factors in the equation, the "return to normalcy" continues to delay time and time again. With all the uncertainty of returning to a normal world, one commonality buyers share is the need for a safe, comforting home that supports and reflects their lifestyles.
A September forecast through 2023 from the Federal Reserve suggests a softer economy, higher unemployment and rising prices through the rest of 2021 and into 2022. Duffy explains that in order to balance economic growth against these rising prices, it has also indicated an unraveling of its asset purchases likely to start by the end of 2021, with inflation-fighting interest rate hikes targeted for the middle of next year.
"For consumers frustrated with rising housing prices and low inventory, the pressure remains intense for builders to pick up the slack, which they are slowly doing as summer turns into fall." Duffy said.
Deutch's housing market update answers two of her most received questions: "will the housing market slow down?" and "where are the next big growth opportunities?"
Right now the housing market is hot and reaching record-high price appreciation. Concerns about affordability are reaching peak levels but Deutch says there are already inklings of slower demand in the market.
This month we are excited to introduce a special design edition of Builder and Developer. We have put together a special collaborative feature including designs from KTGY, William Hezmalhalch Architects, Dahlin Group, and Danielian Associates.
Our B&D interview this month comes from Manny Gonzalez, Managing Principal for KTGY. Gonzalez shares his insight on the changes he has seen during his time in the industry.
"The industry has always been resilient and found a way to not only work through code changes, but to embrace them and use the codes as a marketing advantage." Gonzalez remains optimistic on the future of homebuilding.
Our themes this month focus on interesting interiors and kitchen and bathroom design with special columns from Laurel Vernazza of The Plan Collection and Julia Malisos, principal of planning and design at WHA. Both contributors showcase how to put together different types of spaces in your home that are both functional and multi-use.
We hope you enjoy what we have put together for you this month and we appreciate your readership. As always, if you are a homebuilder or industry professional with any projects or news you would like to share with us please feel free to contact me at camille@builder.media.
Best,
Camille Manaloto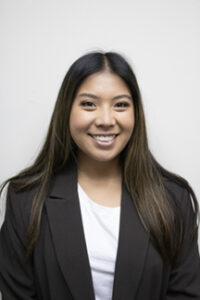 Camille Manaloto is the editorial assistant for Builder and Developer Magazine. She can be reached at camille@builder.media.