Encouraging Community in Mill Creek
Summit Custom Homes encourages families to bond with each other in the beautiful, energy efficient, and amenity-filled community of Mill Creek
By Dani Neiley,
Photography provided by Josh Mais of 7x Designs
Lee's Summit, Mo., a family-friendly suburb in Kansas City, is home to the housing community Mill Creek built by Summit Custom Homes. Clients can choose between 23 separate floorplans that have four to five bedrooms, two to four baths, and anywhere from 1,774 to 3,171 square feet. The majority of the floorplans have several variations that add more square feet to the home or give the home a different configuration of layout, making for a total of 33 different plans to choose from.
"Mill Creek also offers a selection of premium treed and lake lots, which are not easy to find in this part of the city," said Jodi Palin, Summit's vice president of sales and marketing. Additionally, the location for Mill Creek was chosen because there were several plans from the city for road improvement and infrastructure development, along with retail and commercial development. The community is located a few minutes from a downtown shopping district, and three golf courses, along with boating, hiking, camping, and fishing locations are nearby.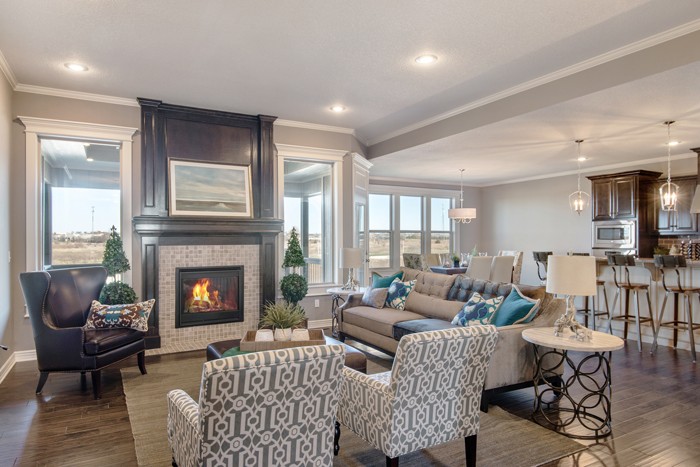 "The community is also surrounded by move-up neighborhoods that feed into the local elementary school," Palin said, "so there are lots of growing families in the area who are looking for more space but don't want to leave the area or its great schools." An elementary school is located inside the community of Mill Creek, making it easy for young families to find education close to home. Summit's top priorities while building the community included: "A safe network of sidewalks for kids to walk to school and for families to enjoy walking through their community, a playground and pool with gathering spaces for neighbors and friends to connect and develop friendships," Palin said.
According to Summit's website, "When your home is in a Summit Exclusive Community, you're assured that your community will grow with a harmonious aesthetic creating real lasting value, and that your amenities will be well maintained over time. When you build in a Summit Exclusive Community, you're also protected from unknown subsurface conditions because we'll cover any unexpected costs that may arise."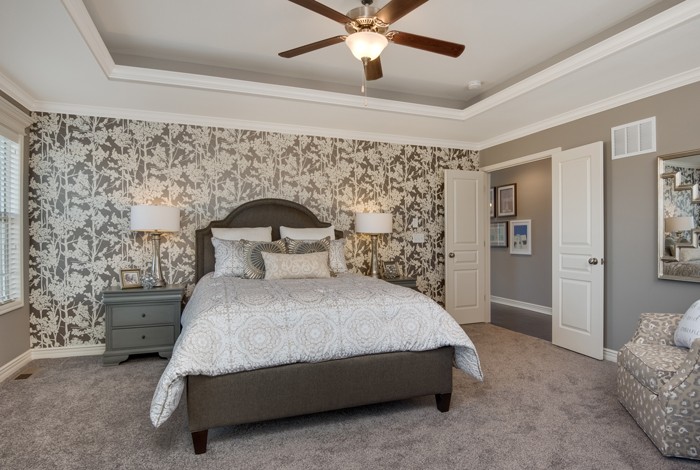 The sheer amount of available floorplans allows families freedom and flexibility. Each plan has flex spaces on the main level and some plans offer loft options on the upper level. "Mill Creek also offers a selection of attractive front elevations incorporating the latest trends in design, including new Contemporary, Farmhouse, and Tuscan design elements," Palin says.
Plus, as part of the Summit's Signature Collection, homeowners at Mill Creek can expect the best of energy efficiency, air quality, and design with several high performance energy features. To give homeowners extra security, every Signature Collection home is independently inspected and assigned a HERS Index score.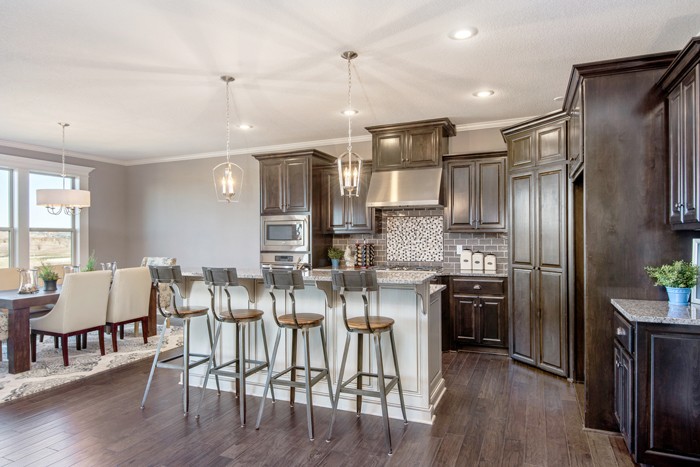 Each yard employs a water saving landscape design, and can include a zoned irrigation system if the homeowner so chooses. Summit's builders use advanced framing techniques for a better-insulated home and less material waste.
The style of the kitchen can differ between the floorplans — some open directly to the dining area, while some are enclosed — but each one comes with an ENERGY STAR® rated appliance package, as well as an innovative built-in recycling space in the kitchen cabinetry. Also ENERGY STAR® rated are the Pella double-pane vinyl windows with low-e coating.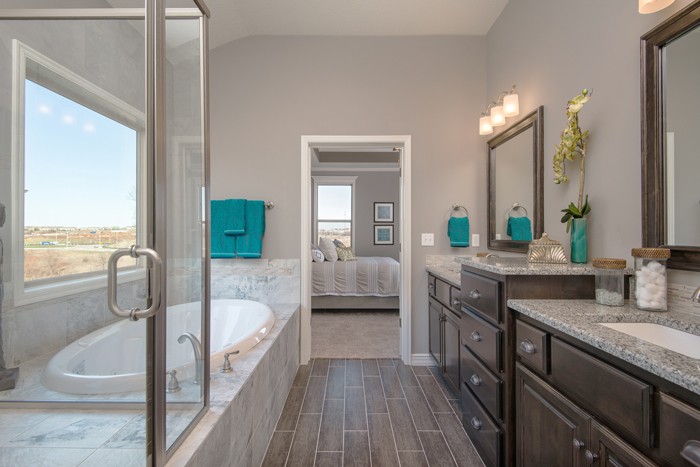 In the basement, poly vapor retarder has been used under the basement floor slab for damp proofing. Each home has a sealed sump pump cover, an energy efficient hot water heater, a high efficiency HVAC system with a centralized duct system, and a passive radon ventilation system. Each home has a complete caulk and foam package, as well as insulated/foam sealed rim joists.
Summit makes it easy to get the home you've always wanted, thanks to their thorough and involved custom homebuilding process. Each homeowner works with a team consisting of a Personal Builder, Community Sales Manager, and Process Coordinator during the pre-construction and building phases. Numerous meetings between the Personal Builder and homeowner occur before, during, and after the building process to ensure that all options and selections are correct and properly installed.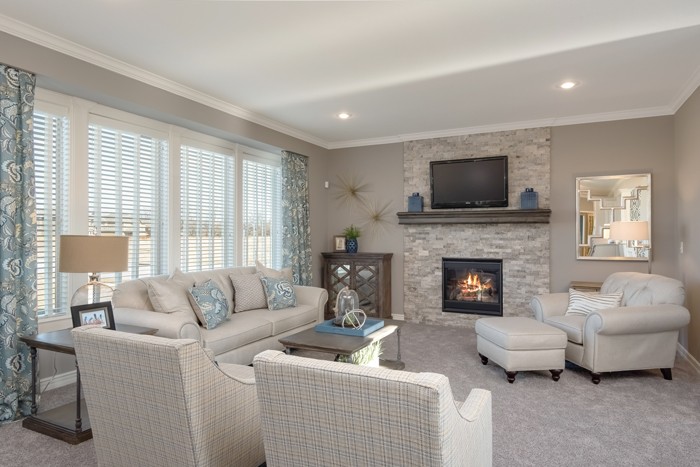 Summit Custom Homes is the largest new home builder in the Kansas City area; they have consistently delivered high quality homes to homeowners, with more than 1,200 homes built since the company's inception in 2002. They have won more than 100 awards for excellence and have been named in the Kansas City Business Journal's Champions of Business. Summit has partnered with St. Jude Children's Research Hospital and actively supports local Kansas City organizations such as Habitat for Humanity, Harvesters Food Network, and Hope Haven Domestic Violence Shelter.
"In the past year, we've also evolved from a single family home builder and developer, to a multi-family for rent developer, with some small commercial projects on the horizon in the coming year," Palin said. "In addition, we are looking outside the market in 2016 and 2017 to further expand our business." Along with more business opportunities looming on the horizon, Summit will continue to build in 30 communities all over the Kansas City metro area, 12 of which are Summit Exclusive Communities, where Summit is the exclusive builder and is in charge of development.


Dani Neiley is an Assistant Editor for Builder and Developer magazine. She may be reached at dani@penpubinc.com.