ENERGY STAR: Sustaining Excellence Through Efficiency
Superior homes, ENERGY STAR certified.
By Jonathan Passe
ENERGY STAR is the government-backed symbol for energy efficiency, providing simple, credible and unbiased information that consumers and businesses rely on to make well-informed decisions. In 1995, EPA first offered a label for homes to earn ENERGY STAR certification by meeting a rigorous, third-party verified energy efficiency specification. 
Since then, over 2.2 million ENERGY STAR certified homes and apartments have been built, including more than 120,000 in 2020 alone. Single-family homes, multifamily apartments and buildings, and manufactured homes are all eligible to earn the ENERGY STAR.  
More than 3,000 builders, developers, and manufactured housing plants are ENERGY STAR partners, including all of the nation's 20 largest home builders. Last year, the market share for ENERGY STAR certified single-family homes (the predominant type of home certified through the program) was nearly 10%. ENERGY STAR certified homes and apartments are at least 10% more energy efficient than those built to the code that is enforced in each state. 
Data indicates that, on average, these homes achieve a 20% improvement when compared to code-built homes. ENERGY STAR certified homes and apartments also deliver increased quality and durability, indoor comfort and reduced utility and maintenance costs. 
The benefits for joining are clear. 
Reduce your construction costs: building ENERGY STAR certified homes and apartments will reduce your lumber costs and offer cost savings through right-sized HVAC units.
Minimize costly call backs and retain residents: ENERGY STAR builders report that they experience a reduction in comfort-related complaints. Multifamily property managers report more satisfied residents who stay in their apartments longer.
Standardize your building practices: Using ENERGY STAR's program requirements, you can help standardize specs for subcontractors for bidding and work performance purposes.
Obtain industry vetted support: EPA can provide you with best practices from builders and developers across the country and for your specific climate.
Each year, EPA honors partners that have made outstanding contributions to environmental protection through superior energy efficiency achievements with the ENERGY STAR Awards program. Within the residential sector, EPA recognizes home builders and multifamily developers (including those in the affordable housing sector), energy rating companies and sponsoring utility programs for their work building and promoting energy-efficient homes and apartments.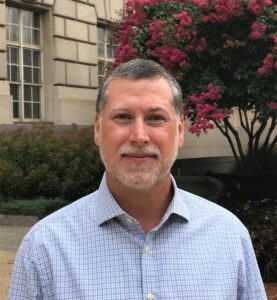 In 2021, EPA awarded 14 homebuilders and developers, all of whom earned the program's highest honor: ENERGY STAR Partner of the Year – Sustained Excellence Award. These awardees were recognized for providing long-term industry leadership and innovation, utilizing energy-efficient construction practices in all of their homes and educating prospective homebuyers about the features and benefits of ENERGY STAR certified homes and apartments.
Jonathan Passe is the Residential Branch Chief of ENERGY STAR. He has managed the ENERGY STAR Residential Branch at the U.S. Environmental Protection Agency since 2011 and has served in several other roles in the Branch since 2000. As Branch Chief, he oversees EPA's efforts to enable and accelerate the adoption of energy-efficient building practices across the residential new construction sector through the ENERGY STAR program. He has supported the implementation of EPA voluntary programs, including ENERGY STAR, for more than 30 years.