Architectural Digest Design Show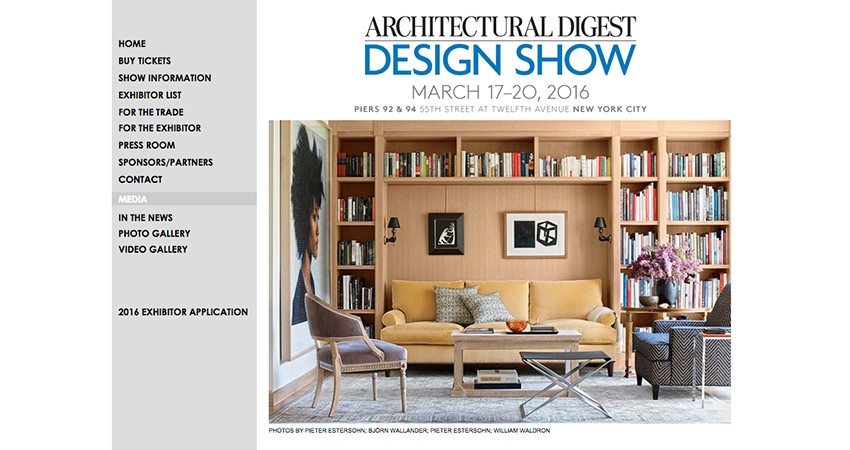 A world of design inspiration awaits at the 15th annual Architectural Digest Design Show on March 17-20, 2016. SHOP the latest furniture, accessories, lighting, art, kitchen, bath, and building products for all your design projects. BE INSPIRED with seminars offered by leading talent from the world of design. CELEBRATE DESIGN at North America's premier design show for the luxury market.
Thousands of products from more than 400 brands.
Design lectures hosted by Architectural Digest, keynote presentation by Margaret Russell, Architectural Digest Editor in Chief, along with seminars presented by The New York Times. All four days of programming present panels of star talent from the design world and leading industry experts.
Special daily events, book signings, culinary demonstrations and more.