Expected Monetary Policy Changes Mean Declining Affordability for Single-Families
Single-family buyers will be challenged when the Federal Reserve increases interest rates.
By Robert Dietz
Home price gains over the last year and a half have pushed housing affordability lower, pricing some buyers out the market. While single-family housing demand remains strong and the inventory of resale properties is low, future policy actions by the Federal Reserve will increase interest rates and further challenge the ability of prospective homebuyers to purchase a home.
Since the start of 2020, home prices have increased as the higher cost of building materials and land/lots have limited construction. Ongoing tight inventories of resale properties have resulted in unsustainable growth in home prices, with national metrics indicating an average price gain of more than 30% since the Covid crisis. In an efficient market, one in which home building can keep up with demand, home prices should increase at roughly the pace of income growth.
The NAHB/Wells Fargo Housing Opportunity Index reveals that as of the second quarter of 2021, only 56.6% of new and existing home sales were affordable for a typical family in the U.S. This environment is particularly challenging for first-time buyers, who face higher prices without the corresponding gains in home equity that benefit move-up buyers.
These demand-side headwinds will increase as the Federal Reserve tightens monetary policy in response to rising inflationary pressure. In late 2021, the central bank will begin to taper or reduce purchases of U.S. Treasuries and mortgage-backed securities. This will place upward pressure on interest rates.
Recall that a similar policy in 2013, the so-called "taper tantrum," resulted in a jump of more than 60 basis points for mortgage rates and a corresponding slowing of housing demand. In late 2022 or the start of 2023, the Fed will further tighten monetary policy by beginning to raise its target for the federal funds rate, which is currently set near 0%.
Interest rates have already started to move higher, with Freddie Mac reporting a recent average 30-fixed rate mortgage of 3%. NAHB is forecasting a rate closer to 4% during the second half of 2023 as the expected Fed actions take hold. The result will be a higher cost of borrowing for prospective homebuyers, higher rates for builders and developers, additional declines for housing affordability and an overall slowing of economic growth.
Home price growth will undoubtedly cool. Real-time tracking suggests that the double-digit year-over-year home price gains of the last year have already ended. It is possible we will see limited price declines in some local markets, notably where prices have outpaced income growth. Markets at the most risk are those with the highest prices and relatively high shares of first-time buyers.
As the market adjusts to higher interest rates, home sales volume will cool as well. Builders will be well advised to examine how their operations fared in late 2018 and 2013, two prior periods when interest rates moved higher. Evaluation of land pricing will be a key strategic factor as the market adjusts to a new normal.
While monetary policy conditions will move from an accommodative tailwind to a headwind during 2022, housing demand remains strong and inventory remains limited. The size of the national housing deficit is subject to some debate. NAHB analysis indicates a shortfall of about 1 million homes, when accounting for deferred household formations and the growth of accessory dwelling units. Regardless, most analysts agree the market continues to lack housing units. Consider that there is only a 2.6 months' supply of existing single-family homes according to the National Association of Realtors, and this metric has been below 3 for the last year. A balanced market should have 4 to 6 months' supply.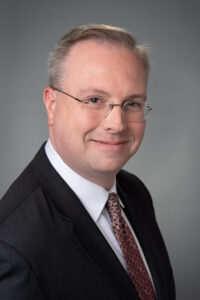 As long as the resale market lacks inventory, demand for new construction will remain solid. Preference shifts for new space and the ability to commute larger distances due to hybrid work models and telecommuting further enhance single-family home demand. And while NAHB is forecasting a slight slowdown in the growth rate of single-family construction in 2022, the production rate will still be more than 20% higher than in 2019.
Robert Dietz is the Chief Economist for the National Association of Home Builders. Prior to joining NAHB in 2005, he worked as an economist for the Congressional Joint Committee on Taxation. He earned a Ph.D. in Economics at Ohio State University.