Farm-Flavored Living in Fulshear, TX
By Stephanie Ornelas
Nestled among a 2.5 acre long resort-style Recreation Center and overlooking the community lake, Churchill Farms of Fulshear, Texas features 200 plus acres of land with an open-air pavilion and luxury swimming pool area. The entrance showcases a 30 foot high silo water feature and entry tower mimicking the original silos from the land's original state as renowned Cardiff family's rice farm property. In recognition of the area's rich history, the master-planned community's name was chosen in honor of farm owner Churchill Fulshear.
The town in northern Fort Bend County is named for Churchill Fulshear because he was one of Stephen F. Austin's Old Three Hundred colonists — land grantees — who came to Texas in 1824 and was elected Regidor, an official on the Spanish town council, at San Felipe in 1830. His three sons served as scouts in the Texas army during the Texas Revolution.
The Cardiff family bought the land in 1924 and made it their homestead. It served as a rice field, contributing to the family rice farming partnership. The overall farm theme and rustic landscape aesthetic of the property reflects the well-respected pioneers that made a better way for those who followed.
Beazer's affordable and energy-efficient homes let you build a dream home from a variety of flexible floor plans and features. Beazer allows homeowners the opportunity to select the elevation and make an energy efficient home unique by choosing features to fit the needs and lifestyle of the specific homeowner.
Churchill boasts desirable amenities and is serviced by highly-acclaimed Katy ISD schools. Well-developed landscaping and a variety of eye-catching home elevations and family friendly amenities make Churchill Farms among the most desirable communities in the Fulshear area.
The pavilion provides a central location for community events and resident get-togethers. Residents have the option of teaching their children to swim or they may simply enjoy relaxing with friends at the community swimming pool. Churchill Farm's diverse architecture and attractive elevations combine to create character in this community.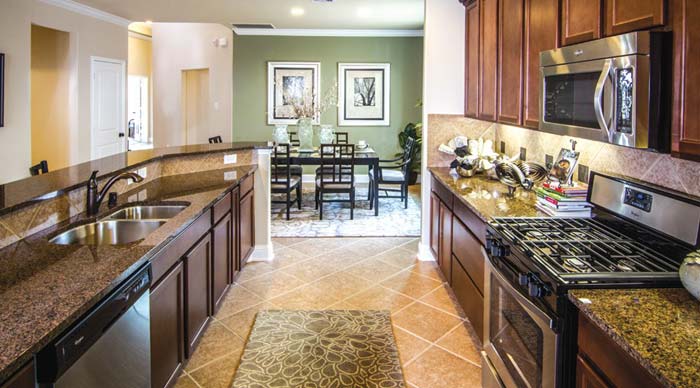 With scenic views of the lake and walking trails, active lifestyles are available while residing at Churchill Farms. Open spaced kitchens and family rooms are the ideal for family fun and holiday entertaining with friends and neighbors. Spacious master bedrooms are located in the back of the homes for preferred privacy and comfort.
The community was well-developed with thoughtful land planning harboring mostly cul-de-sac streets with a main entrance and exit area to aid in security and intimacy. "There's something for everyone, too, from first-time buyers to growing families looking for a spacious home at a great value," said Jeff Anderson, Vice President Land Acquisition & Development at Beazer Homes.
Beazer Homes purchased the land in August 2011, starting development shortly thereafter. Churchill Farms rests just a short commute from Houston where residents can enjoy big city dining, shopping, recreation and entertainment. "They are also part of a charming small town that's rich in history, filled with friendly folks and local businesses," added Anderson.
"This area is one of the fastest growing and most desired in not only the Houston area, but the entire country. This community is also one of the few remaining land tracts south of I-10, within the highly sought after Katy Independent School District," explained Anderson.
Upon completion in the winter of 2014, the community will be home to 568 units. Beazer Homes currently holds an estimate of 268 homes sold. The single-family residential community centers around a 10-acre reflective lake with fountain located in the heart of the community.
"The theme is based on the farming history of the area. The project is named for the founding father of the City of Fulshear, Churchill Fulshear," said Anderson.
The community is certified by Energy Star 3.0 and follows the most current Energy Star standards. "Homebuyers get a home that is more energy efficient and more comfortable to live in. We test the energy efficiency of every home we build, and all homes are provided with a Home Energy Rating Score (HERS)," explained Anderson.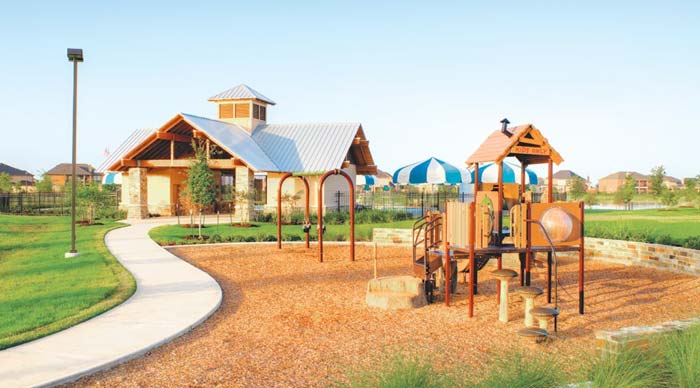 Energy saving features in Churchill community homes include spray foam insulation, Energy Star appliances, Goodman 16 SEER ARI matched A/C system with 95 percent variable speed furnace, Energy Smart CFL bulbs, Energy Star Honeywell programmable digital thermostat, sill seal, insulated exterior headers, Moen water saving plumbing fixtures, and windows with low-E, energy efficient glass and vinyl window frames. Single-hung Low-E vinyl windows with energy efficient insulated glass offer energy savings as well as plenty of natural light in this home's living areas.
"This is one of the fastest growing markets in the United States and it is important that we contribute to the housing needs/demands of this market area," said Anderson. "Every single Beazer home is inspected, tested and verified for long-term energy efficiency, so it's important for buyers to have the option of choosing a Beazer home. They in return will enjoy lower utility bills and maintenance fees by saving energy month after month."
Churchill Farms gives homeowners a first class community experience in what is now the most desired market in the Houston area. The development has allowed Beazer Homes to obtain and produce a premium community where in which they may showcase their product.
This community has allowed buyers the opportunity to live in one of the most energy efficient homes available in the area. "This submarket is highly competitive, so builders must stay consistent with buyer trends and demands," explained Anderson.
The market is one of the most highly amenitized in the area with a number of high quality master-planned communities close by. "Churchill Farms was created to reflect this level in both the community's appearance and the community's amenities, as well as the types of homes offered here," Anderson expressed. "Beazer Homes sought to create a community at the same high quality as the competition, yet also meet needs of buyers not currently being met in these other communities."
Churchill Frams has given Beazer Homes a benchmark to measure future communities off of as they actively search for more land opportunities in the Houston area.
Stephanie Ornelas is an editorial assistant for Builder and Developer magazine. She may be contacted at sornelas@penpubinc.com.