Five Housing Trends to Watch For in 2022
Expert economist shares his housing market predictions.
By  Brad Hunter
There is no "national housing market."  
By that I mean there are as many trends as there are markets in this country, each one distinct. That goes for geographies (metro areas) and types of housing product (rental, for-sale, detached, attached, condo, etc.).  Here is a quick roundup of what changes we expect in 2022 in some of the broader categories of housing.
"Although the Covid migration has waned, the long-standing trend of people moving out of the expensive, high-tax states to lower price, lower-tax states is still going on."
Prediction 1
Home prices will rise much more slowly. This is definitely the least controversial prediction I could make, as everyone agrees that home prices cannot rise next year at the same rate they did this year. That said, Goldman Sachs is betting on a continued high rate of increase. 
I serve on the economist panels for Reuters, Bloomberg, and Zillow, who poll economists on a periodic basis to get the consensus prediction for home prices. My latest forecast for home prices is for prices to rise 7.9% in 2022, 4.0% in 2023, and 3.5% in 2024. Much of the slowdown is related to the expected increase in mortgage rates, which will decrease the number of households who will be able to buy. 
And, take note of the difference between a prediction of slower rates of increase and outright declines in home prices. That will probably be seen in a few areas, but in the aggregate home prices will not fall in this cycle. 
Although the rate of home price increase is reminiscent of 2005, we don't have a bubble, because we now have sane lending criteria, and no interest-only or negative-amortization loans this time around. More importantly, let's remember that in 2005, we had too many homes, and today we have too few. 

Prediction 2
Single-family home construction will be a hair higher next year (starting work on 1.130 million detached homes), but the composition of what is built will continue to shift fairly dramatically. I expect an uptick in mortgage rates this year, which will ratchet the monthly payment higher for any given home purchase. 
Builders are putting more effort these days into the slightly-more-affordable-but-still-high price range, and that will turn out to be an important move as monthly-payment pressure increases. 
Prediction 3
Built-for-rent (BFR) single-family development will accelerate in 2022. I'm predicting roughly a 20% increase in the volume of construction of homes within all-rental communities during a year when the volume of total housing starts stays flat. 
This will amount to approximately 120,000 starts, up from just under 100,000 this year, across the various types of BFR. This will take the BFR share of all housing starts in the country from 8.7% this year to 10.6% next year. That is, if enough land can be found; a big "if." 
The BFR trend has started to boom suddenly in Florida, where apartment rents (according to RealPage, Inc.) rose 22.1% versus a year ago. Naples saw rents rise a staggering 32%, and rents are up 26% to 29% across North Port, West Palm Beach, and Tampa. Rents on single-family homes are being pulled along with the rise in apartment rents. 
Prediction 4
The land rush will intensify. Builders are pushing to increase their lot supplies and boost their community counts. On top of the land demand from the for-sale homebuilders, land brokers tell me they are fielding 50 calls from groups just now entering the BFR arena for every one "veteran" buyer, and the demand for land far outstrips the supply of suitable land for sale. 
A site that is well-suited for BFR will typically get between 10 and 25 offers. Even with this land rush, there will be very few markets that will reach the saturation point of BFR supply, or even catch up with the pent-up demand. 
Prediction 5
We will continue to see particularly strong demand in the states that are attracting people out of expensive high-tax states. Although the Covid migration has waned, the long-standing trend of people moving out of the expensive, high-tax states to lower price, lower-tax states is still going on. 
As a result, we are watching for continued strong demand in Florida, Montana, Utah, Colorado, Texas, Georgia, and the Carolinas. The expensive high-tax areas are going to remain that way, and, renewed pandemic or not, the population flows are happening.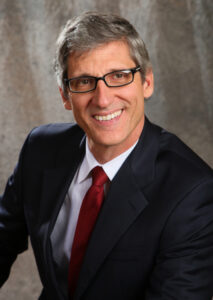 Brad Hunter runs Hunter Housing Economics. He can be reached at brad@hunterhe.com.