Florida's New Mediterranean Style Community
Doral View in Miami, FL
Doral View is The Related Group's new community located in Fontainebleau, Florida. The luxury and Mediterranean style residences are just another great example of Related's continued excellence.
By Marco Martinez
Doral View brings Mediterranean living to Fontainebleau, Florida. This rental community of fourteen three-story garden style buildings will offer a luxury lifestyle within a serene setting. Doral View will offer five residence types, comprised of 156 one bedrooms, 156 two bedrooms and 48 three bedrooms. Doral View will also have two swimming pools, a sun deck area, state of the art gym, spa, cyber café, community clubroom and playroom.
Since its inception in 1979, the privately held company, founded by Chairman Jorge M. Perez, has built and managed more than 80,000 condominium and apartment residences in major markets throughout Florida. Today more than 350 people throughout South Florida are employed by The Related Group.
Related is known for many distinct developments across South Florida, including Portofino Tower, its first entry into the luxury condominium market in 1994, Yacht Club at Portofino, Murano at Portofino, Murano Grande, Icon South Beach, Apogee South Beach and collaborations with Donald Trump including The Trump Towers in Sunny Isles and Trump Hollywood located in Hollywood Beach, to name a few.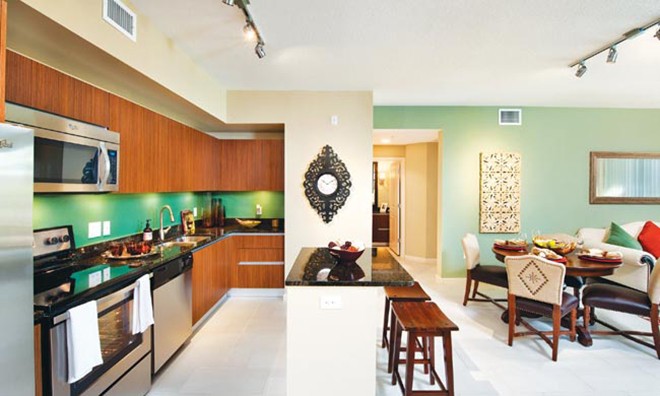 Its developments are often distinguished by groundbreaking partnerships with worldrenowned architects, designers and artists to create residential developments that are recognized as urban landmarks.
An award-winning company, Related has received a host of accolades, including the prestigious Honor Award from the National Building Museum given in recognition of its commitment to architecture and design excellence in new development.
Related's landmark project on Brickell Avenue, demands and desires of a new generation.
TIME Magazine has named Mr. Perez one of top 25 most influential Hispanics in the United States, and he has made the cover of Forbes twice.
Mr. Perez has been at the forefront of South Florida's urban evolution, often being the first developer to enter emerging or undiscovered neighborhoods. His passion for vibrant urban communities is reflected in his involvements in the arts and cultural affairs. A knowledgeable art collector, he is a previous board member of the National Endowment for the Arts, and serves on the board of directors capital campaign for its new Museum Park location in Miami's Bicentennial Park with a $35 million donation in 2011.

The Perez Art Museum Miami opened in December of last 2013 to international acclaim. He's taken passion for the arts into his developments, bringing master artists like Jose Bedia into Related buildings, and creating the art wall on the Riverwalk featuring various works of art that are not only extensions of Related buildings, but also community landscapes. The talents of Phillippe Starck, David Rockwell, Karim Rashid, Carlos Ott, Yabu Pushelberg, Arquitectonica and many others have served as collaborators and inspirations behind related properties.
While The Related Group is best known for its luxury high-rise developments and visionary mixed-use urban center, Mr. Perez made his first impact on South Florida's affordable housing market. He started out in the late 1970's, building in neighborhoods such as Miami's Little Havana and Homestead. Even then, his attention to detail and commitment to creating quality living environments distinguished him within the marketplace. Mr. Perez chairs the Miami-Dade Cultural Affairs Council and is director of the Miami International Film Festival.
In early 2006, Mr. Perez was awarded the Icon in Real Estate Award of Excellence at MIPIM in Cannes, France; the only American developer to ever have been honored with such a prestigious award. The Urban Land institute honored Mr. Perez with the Lifetime Achievement Award in September 2006 and he was named Hispanic Role Model of 2006 by the Miami Dade County's Hispanic Affairs Advisory Board. In 2013 he was honored with South Florida Business Journal's Lifetime Achievement Award. He has also committed to The Giving Pledge, a campaign founded by Bill Gates, in which Mr. Perez will donate 50 percent of his wealth to philanthropy.
Mr. Perez was born in Buenos Aires, Argentina to Cuban Parents. He graduated summa cum laude from C.W. Post College and earned a Masters Degree in Urban Planning, with highest honors, from the University of Michigan.
Marco Martinez is an assistant editor of Builder and Developer magazine. He may be reached at mmartinez@penpubinc.com