Francis X Pavy Launches Contemporary Cajun Line of Textiles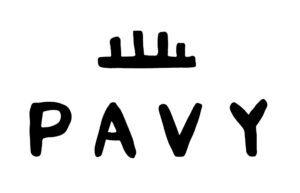 Celebrating 40 years as an artist, Francis X Pavy launches new line.
Lafayette, Louisiana- In the 40 years since Francis X Pavy opened his artist studio in the historic neighborhood of Lafayette's Freetown, he has been in awe of the diversity and complexity of Acadian culture as it collides with popular American culture. On Jan. 25, he and his wife, Cathi Pavy, will launch a line of textiles, rooted in his artwork.
"The ebb and flow of life with friends, family and neighbors has intertwined through the years against the backdrop of Louisiana to give me narratives to interpret into imagery. Forty years as an artist is 40 years of constant reinvention and inquiry — finding new ways of expression. Pavy Art + Design is the newest venture in that quest" Pavy said.
Married for 26 years, the couple acknowledges that their passion for South Louisiana plays a role in building the new textile line together. They each contribute their individual strengths to make Francis' designs re-imagined and on repeat a part of homes across the country.
"I've experienced an evolution of the cultural narrative," Pavy said. "New generations passing the torch, carrying forward traditions with acknowledgment, gratitude, and respect for what we have here. Acadiana has so much to offer in terms of heritage and imagery — stories that have yet to be told."
Cathi, a brand strategist with more than 20 years as a brand strategist and creative director, describes the new line of fabrics and wallpaper of her husband's work as "distinctive iconography that draws from Louisiana's rich culture, but portrayed in a contemporary light." Cathi's heart is in the service work she does, including her work with ABC Fund – $10M endowment dedicated to art + culture, Hilliard University Art Museum Advisory Committee and ULL College of the Arts Advisory Committee.
She says that in a way, Francis is a visual folklorist who shares stories of South Louisiana culture, myths and personalities in his contemporary paintings — adding the disclaimer that accentuated the dynamic of the husband/wife relationship. "I know Francis doesn't like to be called a folklorist because he doesn't have the academic credentials, but really, I believe our story is partly the love we share for South Louisiana — our family, music, heritage and traditions."
Pavy Art + Design is the couple's way of sharing their heritage and love for French Louisiana with the world.
"I believe the images translate outside our own culture as the region can become universal when imagery strikes a chord with the collective unconscious — an easy and hard thing to do at the same time," Pavy said.
In 1990, Rolling Stone branded Francis as "the Picasso of Zydeco" (attached). Calvin Harland wrote in the New Orleans Art Review that Pavy is "a rare artist to come out of the Cajun world: meaning he is one of the very few artists of a similar Cajun heritage to have made in-depth use of his native source material."
Pavy's work is in the hands of notable private collectors including Lorne Michaels (click the link to see a picture of Michaels and Tina Fey with Francis' original painting that hangs in Michaels' office), TomTom Club album cover (of the Talking Heads), Paul Simon, Ron Howard, Prince Bandar of Saudi Arabia and more. Notable museum collections include The New Orleans Museum of Art and the Morris Museum of Art. Corporations including Brown-Ferguson Corporation, Premier, Bancorp, BMG Music, Capitol Records and Rounder Records have collected Pavy's work.
Pavy's work has been exhibited nationally and internationally. He has participated in notable group shows such as Outward Bound: American Art on the Brink of the 21st Century (traveling from the United States to Indonesia and the Middle East), Elvis And Marilyn: 2 Times Immortal (traveling from the United States to Japan), Southern Narrative Painting (Southeast U.S.) and Invites: Peintres Louisianais (Paris, France).
The new line of textiles includes:
•       Fabrics – eight patterns in two-three colorways (22 total fabric choices)
•       Wallcoverings – seven wallcoverings in one-three colorways (11 total wallpaper choices)
•       Wall Art – Original Works of Art and Reproductions
•       Decorative Pillows
Pavy Art + Design Studio serves design showrooms and interior designers: trade professionals working in the interior design field whose primary customers are specifiers for residential and commercial interior design projects. It is located at 100 E. Vermilion St., Lafayette, La. (337-962-4986 and shop.pavy.com) by appointment only.