Freud, Cigars, and Sales from Referrals
The quality of your service drives your reputation and, thus, future sales from referrals
By BOB MIRMAN
Too many years ago, after completing my internship in a Michigan psychiatric hospital, I thought I was about the sharpest diagnostician south of Canada. I fully expected that Freud would call me for advice…and he'd been dead for many years. So, on a lark, I accepted an offer to appear on a local radio show where I was to field callers' queries about their problems. My first caller asked me to analyze his recurring dream: "I dream that I am awakened by the sound and smell of a fire in my bedroom; someone is screaming and I can't see who it is."
Immediately sensing a deep-seated, trauma-based phobia, I asked, "Did you have this dream as a child?"
"No," he answered.
"Were you ever badly burned as a child?", I continued. "No," he replied. "Did your parents over-sell their fear of fire?" "No." After several more probing questions failed to yield any insight, I asked "What kind of work do you do?" "I'm a fireman," he said.
Okay, okay, so Freud hasn't called yet.
Looking back, it is clear that I was guilty of 'unconscious over-complication' and I don't think I'm that much different than many of the home builders I know. Builders too often believe that seemingly complex problems require equally complex solutions. But, all too often, the solution is common sensical. Even Freud once said, "In dreams, sometimes a cigar is just a cigar."
For example, consider sales from homeowner referrals. Ever have enough of these? Our clients average 27 percent of sales from referrals, and many exceed 40 percent. How? Well, it turns out the solution is not to implement a complex, costly program to convince homeowners to refer their friends.
From Eliant's research over the past few years, the plan for stimulating home owners' willingness to refer their friends has become quite clear: Just pay attention to the staff behaviors which are highly correlated with your customers' willingness to refer a friend…
During the contract-to-COE period, the primary driver of referrals is your pro-active communication of construction progress.
After move-in, the focus turns entirely to customer service. Most referrals are generated from the home owner's experience after move-in. Once the buyer becomes a home owner, the experience with sales, design, and lender personnel has little impact on future referral potential. It's the "Recency" effect…and it's strong. Your customer service department is a profit center. The quality of your service drives your reputation and, thus, future sales from referrals.
So, what are the country's best builders doing to deliver extraordinary customer service experiences?
• Complete repairs right the first time…and make sure your trades do the same. This is the #1 driver of satisfaction with your service!
• Clean up after the repair.
• Immediate acknowledgment of a service request. When homeowners can't be sure if you received their requests, they become anxious. Anxious homeowners are unhappy homeowners.
• No long delays in scheduling an appointment. Exceed buyers' expectations by promising to respond to non-emergency requests within 48-hours, but strive to do it in 24.
• Your technicians and contractors must show up on time or call to communicate any delays. This is homeowners' strongest complaint.
• Complete the repairs in the promised time.
You don't need to be Freud to figure out how to generate high levels of customer satisfaction. Turn your homeowners into sales people by focusing on the referral drivers!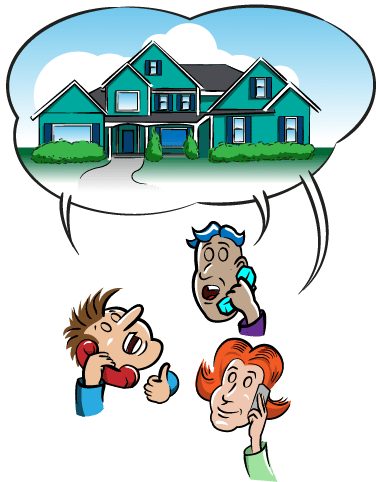 Bob Mirman is a psychologist and founder/CEO of 33-year old Eliant, the building industry's largest firm specializing in managing the customer experience. He may be reached at contact@eliant.com.