Green Affordability Meets Golf Course Luxury
By Candice Chandler
California living has seen a steady shift towards eco-friendly features that can save residents cash while also limiting energy waste. One of the nation's largest builders, Taylor Morrison, has adapted to this growing trend through their new development community, the Palisades at Vista Del Verde located in Yorba Linda, California.
The townhome neighborhood is situated in a luxurious golf community, Vista Del Verde, where residents can enjoy golfing on the green while benefiting from the GreenPoint Rated certification the community was awarded.
The GreenPoint Rated certification guidelines cover the essential components of an energy efficient home. The insulation, lighting, and heating and cooling systems must meet inspection standards. The durability, recycled nature, healthiness of products used during the construction of the home as well as water conservation and outdoor living features must also meet inspection guidelines to receive the certification.
"We build with an eye toward energy efficiency, utilizing higher R-value insulation, low-E windows, radiant barriers and jump ducts, while eliminating less efficient heating and cooling systems," explained Phil Bodern, Southern California Division President for Taylor Morrison. "As a company, Taylor Morrison follows energy guidelines such as Home Energy Rating System (HERS) and ENERGY STAR to confirm that we're accomplishing our goals. At Palisades, our homes were recently certified by GreenPoint Rated with new homes scores of 108."
The townhomes at Palisades at Vista Del Verde are located at the award-winning 18-hole Black Gold Golf Club. The location only adds to the environmentally-minded aspect of the townhomes, giving residents and potential buyers a cost-effective option while not limiting the luxuriousness of residing on a golf course.
"Within the community, there is access to Black Gold golf course, rated 4.5 stars by Golf Digest magazine and called one of the two best municipal courses by Southland Golf magazine," said Bodern.
The community boasts six different floor plans meeting the individual needs of residents. These homes offer private decks, home office space, soaking tubs and master suites that are separated from children's living spaces. The attached townhomes range in size from 2,204 to 2,601 square feet and feature 3 to 5 bedrooms and 2.5 to 3.5 baths.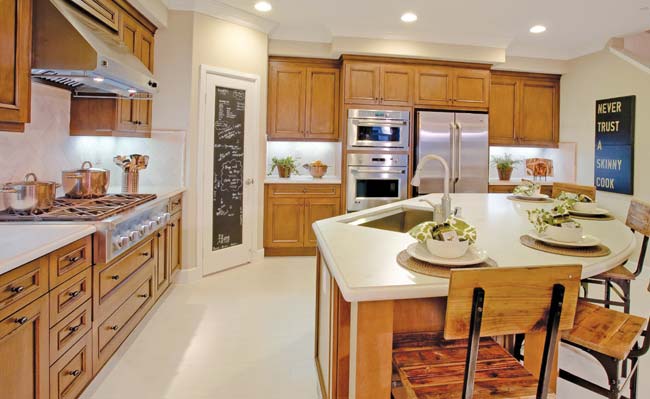 One of the most significant features of this community is its strategic and desirable location in Yorba Linda, California. The townhome community is family-oriented with schools, shopping centers, and parks easily accessible and close. Miles of equestrian and pedestrian trails encourage residents to spend time outside where the nearperfect weather in the city is best enjoyed.
Yorba Linda also has numerous events geared towards community participation for residents and their families. With summer concerts, the annual Fourth of July Extravaganza at Black Gold Golf Club, and the City of Yorba Linda Recreation Adult Sports Leagues potential buyers are sure to have no shortage of options for outdoor activities and events.
"Probably the most significant feature of this community is its location in Yorba Linda," explained Bodern. "The community is located a mile from Yorba Linda's revitalized core, Town Center, Main Street restaurants as well as entertainment and shopping destinations. It's just 40 minutes from downtown Los Angeles, offering an easy commute to some of southern California's best employment centers."
Nearby attractions located close to the community include the Susanna Bixby Bryant Museum and Botanical Gardens where residents can spend even more time in the sunny weather of the city without having to drive far away from home to do it.
Taylor Morrison aimed at giving residents and potential buyers creative and unique options when deciding upon purchasing a townhome at Palisades. Despite the numerous amounts of shopping centers such as the Brea Mall and the Block at Orange, the neighborhood is also close to schools for families in need of a quick kid commute.
"Palisades offers access to some of the area's best amenities and built homes that offer effective, efficient uses of resources," said Bodern. "For families, the top-rated Yorba Linda United School District offers the convenience several schools nearby. School-age children are welcomed by three of the area's best performing schools – Lakeview Elementary (with a 10 out of 10 greatschools.org rating), Yorba Linda Middle School (9 out of 10) and El Dorado High School (9 out of 10). All three schools are located within three miles of Palisades at Vista Del Verde. Cal State Fullerton is also nearby, offering affordable undergraduate and graduate programs."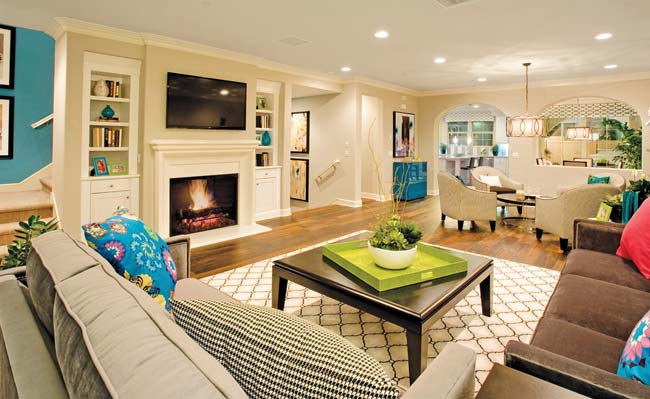 Diversifying their target market has proven to be successful for the builder giant. 143 units have been developed in the community, which does little to limit the overall appeal. Nearby sporting stadiums such as Angel Stadium and the Honda Center promote even more recreational options, providing potential and current residents of the community with numerous different ways to spend their time, and close to home.
"The Yorba Linda area has so much going for it – rich history, a vibrant downtown core and a close proximity to the area's major employment centers. On top of all of that, the Vista Del Verde master-planned community offers access to great schools and wonderful amenities. It was the perfect location for us," Bodern stated.
Taylor Morrison also decided to eliminate the cumbersome HOA and Mello-Roos fees most master planned communities demand from residents. Their eye on affordability has added to the overall draw of the townhome community.
The GreenPoint Rated certifications of the townhomes within the community are just one aspect of the green theme Palisades offers. Two parks sit adjacent to the Vista Del Verde community. The parks, China Hills State Park and Carbon Canyon Regional Park, offer a robust nature experience with beautiful biodiversity and a quick connection to the great California outdoors. The success of Palisades and Taylor Morrison can only pave the way to new projects that offer just as much appeal. Adding energy efficient build and design techniques have the potential to draw numerous interested parties, and the builder will continue to dominate the market with new projects in the works.
"In the southern California market, Taylor Morrison has been busy readying its two newest communities, Quinterra at Portola Springs in Irvine and Summerwind in Brea, which will debut in June and July respectively. These neighborhoods will join communities such as Campanilla at San Juan Hills in San Juan Capistrano and Palisades at Vista Del Verde in Yorba Linda," explained Bodern.
Since its recent slew of awards and recognition, Taylor Morrison has once again brought a topnotch community to the housing market that offers cost-effective eco-features giving a new meaning to affordable luxury living. In California it's all about location, location, location, and Palisades at Vista Del Verde is the definition of the perfect California location.
Candice Chandler is an assistant editor of Builder and Developer. She may be contacted at cchandler@penpubinc.com.