Implementing green walls can further your sustainable builds.
By Julia Malisos
"Biophilic design, that's what you should look into," said Macelle Albelda, National Sales Director for Greenmood, USA. She was right. I met with her to discuss green walls, and came back with a stronger understanding of how green installations are a comprehensive design feature for today's homes. It reaches far beyond the aesthetic of bringing nature to the indoors where, considering on average, per the EPA, Americans spend 90% of their time. 
Coined by Dr. Edward O. Wilson, the Biophilia hypothesis is the idea that humans possess an innate tendency to seek connections with nature and other forms of life. Studies analyzing this hypothesis indicate that bringing nature indoors provides various mental and physical health benefits.  
Green walls are also referred to as living walls, vertical gardens and plant walls. They are an effective biophilic design strategy and provide visual excitement to an otherwise standard wall. Studies show green installations help in lowering stress levels and blood pressure, calming heart rate and lessening muscle tension. Additionally, workplaces that have included green walls in their office interiors reported fewer employee sick days. Biophilic design strategies such as green walls generate better focus, higher productivity and greater creativity. These natural installations are also attributed to improved healing times, and as such, are growing popularity in healthcare design. 
Along with health benefits, green walls contribute to sustainable design. According to Green Roofs for Healthy Cities (GRHC), (living) green walls can reduce temperature fluctuations at a wall's surface from an overall range of 40 -140°F, in turn, limiting the transfer of heat between building walls. The reduction is a result of air being trapped in the plant mass and the temperature decreasing by evapotranspiration and shading. Green walls can also help lower air temperature around intake valves, requiring less HVAC usage to cool air before recirculating through a building. Both energy use and cost are reduced while occupant comfort is improved. 
Green walls have the ability to extend wall life by protecting walls from elements such as sunlight and extreme temperature changes. By preserving walls longer, less construction waste is produced and more savings procured.
We are at our best when we feel our best. With such staggering statistics on the amount of time we spend indoors, why not provide residents with features to help mitigate the negative impacts of our world.
The building and design industry often refers to these walls as living walls, composed of plants, an irrigation and drainage system and a mounting system that attaches to the underlying structural wall. Over time, companies have cultivated new methods of creating green walls to achieve many of the same advantages, but with less maintenance. Greenmood's model, for example, takes plants and preserves them, permitting the plant material to maintain its form and appearance, without the need for upkeep.  This preservation method is non-toxic using dyes and techniques to fully customize a design, just as a "living wall" can. Plants are carefully, conscientiously curated and treated. The results are beautiful and effective.
Along with the benefits noted above, green installations can also attenuate noise by reducing reflection.  These installations can act as a sound barrier, absorbing more sound than a traditional wall. More often seen on bigger applications for this benefit, just imagine how effective they can be in a home office.
If more encouragement is needed, green walls have been recognized in "green certifications." Similar to green roofs, points can be awarded for having these as design features. The International Living Future Institute (ILFY), as well as WELL Certification, recognizes the benefits of such installations. 
ILFY is a global network dedicated to creating a healthy future for all. Their certification is called Declare, which awards acknowledgement to trusted green products. WELL is managed and administered by the International WELL Building Institute (IWBI), a public benefit corporation whose mission is to improve human health and well-being through the built environment. WELL is a performance-based system for measuring, certifying and monitoring features of the built environment that impact human health and well-being, through air, water, nourishment, light, fitness, comfort and mind. Green walls and installations can be eligible for both of these programs.
We are at our best when we feel our best. With such staggering statistics on the amount of time we spend indoors, why not provide residents with features to help mitigate the negative impacts of our world. Why not provide a beautiful work of art that also benefits our well-being?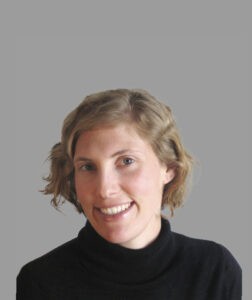 Julia Malisos, LEED AP is a Principal- Planning/Community Design at WHA Architecture, Planning and Design with offices in Newport Beach, Long Beach, and San Ramon. Julia can be reached at juliam@whainc.com