Homebuilders Prosper with Epcon Franchising
At Epcon Communities, their mission is to build homes, neighborhoods, and lifestyles that provide one remarkable experience.
They have followed through with this promise since their inception in 1986 by integrating smart, innovative designs with the most desirable modern amenities. And in 1995, Epcon Communities Franchising was established to service individuals and families across the nation with similar needs.
Epcon has gained a venerable reputation for generously equipping its Franchise Builders. In fact, EpconCommunities Franchising Inc. has grown dramatically, coming in as the nation's 38th largest homebuilderand is the 19th largest privately-owned homebuilder.
Franchise Builders have sold more than 28,000 homes since 1986 and continue to receive training and support to help them meet the projected demand for single story, maintenance-free homes.
Kim Kreidler-Thonn, founder of Kalan Homes, transitioned from an Indiana custom homebuilder to an Epcon Franchise Builder to take advantage of a major growth opportunity. As a custom builder, she was building between five to nine homes a year, ranging from modest 1,600 square-foot homes to small mansions. Business was great, but as an Epcon Franchise builder, she has been able to capture a larger demographic.
She began building her first Epcon community in 2004 in Lafayette, Ind. and the second community in 2008. This year she is currently in the process of developing a third community with no plans of stopping in the near future.
Another Franchise Builder, Pat McKee, owner of McKee Homes has seen success with Epcon Franchising as well. Since 2007, McKee has been a developer and homebuilder in the Fayetteville, N.C. market.
Most recently he is responsible for developing and building one of Fayetteville's most successful communities, The Cottages at North Ramsey. He attributes part of its success to being an EpconFranchise Builder. McKee sold close to 100 homes last year and 150 this year, becoming a large regional builder in Fayetteville area.

"For us to get the exposure that Epcon offers has been phenomenal," McKee said. "It's access to sharing and information that my local competitors don't have; local homebuilders don't have access to the world-class sales training [that Epcon offers] like I do." Both Kreidler-Thonn and McKee agree that they couldn't have made their companies what they are today without Epcon.
The franchise team has provided them with immense help throughout their building challenges, such as invaluable advice about working with local officials to get approval for construction plans. "Every time I hit a wall, I call and talk to someone at Epcon and get an answer," Kreidler– Thonn said.
Epcon incorporates intense research and development gathered from a survey among thousands of buyers to gauge which features they want in their new homes. The team developed a wish list based on these results and gave the specs to leading architects around the country to execute the plans. The outcome was award-winning layouts that feature spacious outdoor living areas, privacy, and light-filled rooms.
"They identify the demand ahead of everybody else, and that gives us an edge," Kreidler-Thonn said. "Nobody in Lafayette is doing what we do— locally, I have no one on my tail."
These ranch-style homes have become extremely popular with the 55+ homebuyers, which denote a special opportunity. "Since our founding in 1986, we have considered the needs of home buyers," co-founder and CEO Ed Bacome said. This generation is in the best position to buy, considering they generally have more equity in their existing homes. Recent studies indicate that Baby Boomer buyers will purchase 52 percent of the new homes sold between now and 2019.
"The market for low-maintenance homes and communities is extremely underserved," Kreidler-Thonn said. "We can't get the lots put in fast enough to keep up with the demand." According to the U.S. Census Bureau, there are 76 million Baby Boomers in America; many of them plan to buy new homes to retire that are smaller, but seek communities that have the amenities they now have the time to enjoy.
Over the next five years, demand for maintenance-free Boomer housing will exceed supply by hundreds of thousands of units. This generation is retiring quicker than homes can be built for them. In fact, the need for this style of housing is well documented in most cities across the United States. Seeing this need,Epcon has embraced the franchising concept to distribute more homes in more places.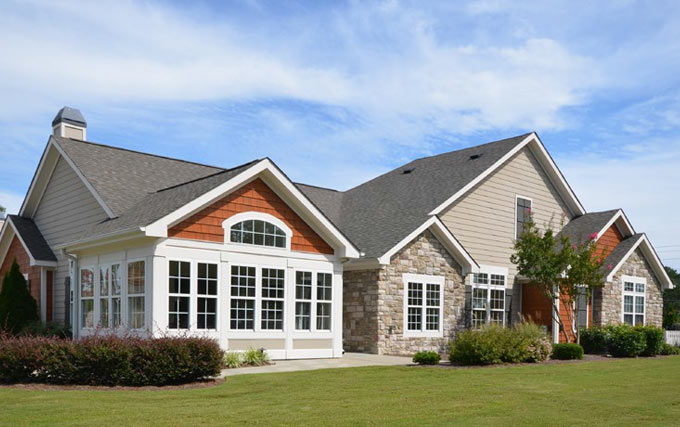 "Epcon founders have a passion for great architecture and designing homes that live well," Bacome said.Epcon understands that the definition of a great home exceeds the square footage and number of bedrooms— it's the homeowner's experience that makes all the difference. All of the building and design processes that go into these homes are meticulously thought out with livability and comfort at the forefront of planning.
Continuing to trail blaze among new home construction, 30 new Franchise Builder communities are in process or projected by the end of 2016; and 20 new Epcon Communities (Corporate) are in process or projected by the end of 2016. Several new Franchise Builders were added to the system in 2015 as well, and 10 new Franchise Builders are projected by the end of 2016.
The active adult market continues to remain strong, and Epcon is actively seeking successful customhomebuilders that are interested in diversifying/expanding their existing product mix, compete more effectively with local/national builders, streamline their process, and bring in more revenue opportunity in a special niche market that is currently underserved.
Epcon grants market areas of exclusivity on a per community basis. Therefore, while many Franchise Builders have been with the company since inception, and most choose to develop multiple communities, the franchise agreement can conclude at the completion of a community.
"Anybody looking at Epcon from a franchise point of view should know that it is an amazing group of people, and it feels like a family—not just a business," Kreidler-Thonn said.
Tamara Philips is the Managing Editor for Builder and Developer magazine. She may be reached at tamara@penpubinc.com.