Homebuilders to the Rescue
Demand for new construction provides builders with opportunity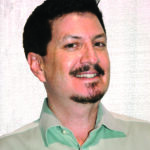 By Patrick Duffy
If there is one common thread among the various regional housing market forecasts I've been recently writing for U.S. News & World Report, it's that there's not enough inventory of existing homes, leaving it up to local builders to make up the difference.
If it were easy to simply provide this needed supply with a finger snap that would be one thing. But that's not the reality. Given today's headwinds including rising costs for land, labor, supplies and financing in addition to chronic NIMBYism in some of the priciest markets, while the building industry certainly has its challenges, the demand and opportunities for new construction versus existing supply have rarely been stronger.
Firstly, there's the issue of existing home inventory, which the National Association of Realtors reported would sell out in just 2.6 months based on February's sales rates. In general, if a balanced housing market typically offers four to six months of supply depending on affordability and mortgage rates, it's pretty clear that owners of existing homes are not listing their homes for sale unless it's absolutely necessary. While the 'Three Ds' prompting sellers to move still exist – including death, divorce and dislocation – with the vast majority of homeowners paying mortgages sitting on rates under 4 percent, more are instead finding ways to deal with the Three Ds other than to sell. Secondly, while not seasonally adjusted – new home inventory in February was a bit healthier at 7.2 months at the national level – it was still below seven months in the South and the Midwest but 8.5 months in the West and 17 months in the Northeast.
These disparities in supply show that even with the building industry providing much-needed supply, matching up demand is an inexact science, and no one wants to threaten profits with excessive discounts, incentives and commissions. That's why the United States Census Bureau's latest report on population growth and decline by county using 2022 data is so helpful for future planning.
If you're looking at top counties in terms of numeric growth between 2021 and 2022, they're all located in the states of Arizona, Texas and Florida. Meanwhile, counties losing the most population during the same time period were located mostly in California, Illinois, New York and Pennsylvania.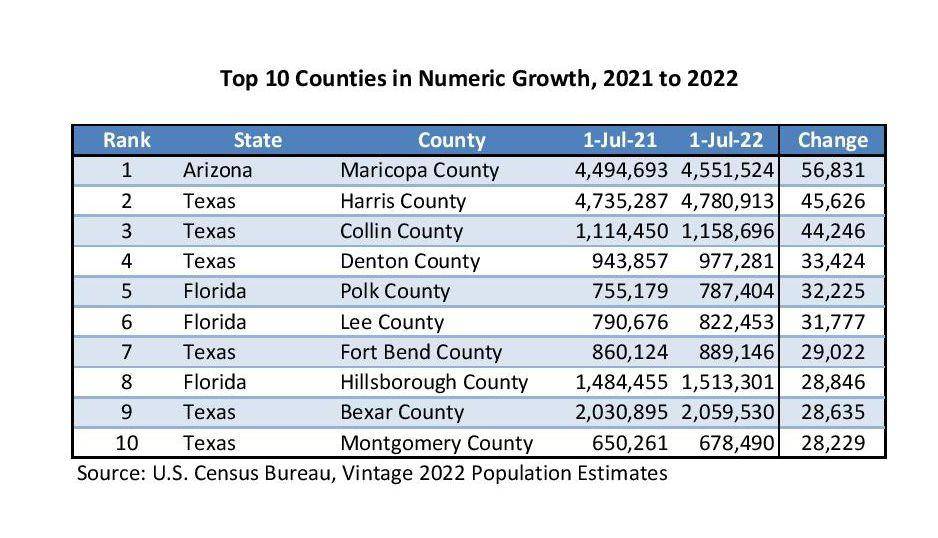 In terms of percentage growth, the fastest-growing counties between 2021 and 2022 were located in Washington, Texas, Florida, Georgia and North Carolina. Interestingly, while counties in California and New York made the list for the counties losing the most population by percent decline, counties in states including Louisiana, Mississippi and even fast-growing Florida also made the list.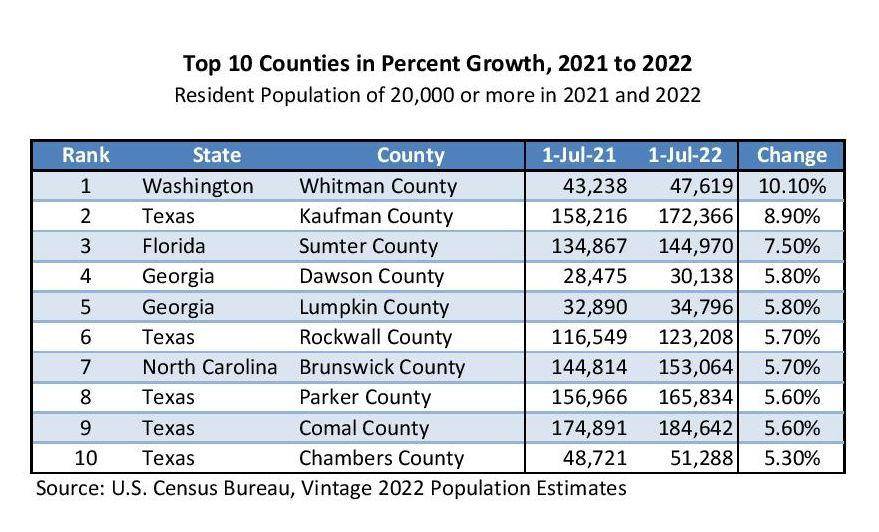 If these fast-growing markets in the South and Southwest are to remain relatively affordable, the best solution is not just more supply, but the right supply in the right locations and at the right price. For those nimble builders who can move quickly while also managing risks, they'll still be able to take advantage even in a softer national housing market.
Patrick Duffy contributes as a Real Estate Economist for U.S. News & World Report and is the Founding Principal of MetroIntelligence.