Homebuilding Remains Resilient
How the industry adapted to uncertainty.
By Aurielle Weiss
As we come to the end of a truly remarkable year, we're reminded just how resilient the homebuilding industry remains. 2021 brought challenges and change. Homebuilders, designers and just about everyone in the industry, were able to quickly adapt to disruption in shortages across all areas, adjust to fluctuations with supply and demand and deal with major delays.
The housing market continues to be a key indicator of the economy. Permits continue to rise and construction is showing no signs of slowing as builder confidence remains strong despite supply challenges. 
Major Growth in Home Pricing  
This year, the residential real estate market saw major growth in home appreciation. According to the Federal Housing Finance Agency's House Price Index (HPI) Quarterly Report, every region in the country experienced at least a 14.9% increase in home price appreciation. 
U.S. house prices rose 17.4% from the second quarter of 2020 to the second quarter of 2021 and house prices were up 4.9% compared to the first quarter of 2021. FHFA's seasonally adjusted monthly index for June was up 1.6 percent from May.
The Wall Street Journal reported that Fannie Mae and Freddie Mac will back home loans of nearly $1 million as the swift rise in home prices are expected to push the limits of conforming loans. Experts believe this may lead to record increases in 2022 which is great news for homebuilders. 
By classifying these higher-balance loans as conforming, it will allow for more homebuyers to qualify for loans that are normally less expensive, require smaller down payments and allow lower credit scores.
However, some find this alarming as interest rates may actually stay too low and wonder what role the government should be taking.
According to Nasdaq, "raising those limits will enable more people to qualify for loans in the face of rising home prices but also could raise questions about the government's role. After all, Fannie and Freddie were forced into conservatorship in the housing crisis of 2008 and now have access to more than $250 billion in support from the Treasury Department, as the WSJ notes."
Rising Inflation
According to the Associated Press, the consumer price index climbed 6.2% from 2020 and was the largest 12-month jump since 1990 leaving many to rethink this transitory narrative, the Federal Government claims. 
As inflation starts to rise, economists question whether or not the government stepping in and pushing loan limits is actually a good idea. Many industry professionals feel that because the housing demand is showing no signs of slowing down, quite the opposite in fact, the Federal Government should stop buying bonds as this could continue to keep the interest rates too low which are already at record lows.
The Federal Government did say that they would start to raise the benchmark interest rate from near zero by the end of 2022 which should start to alleviate inflation.
In this month's column by MetroIntelligence Chief Economist Patrick Duffy, he describes how we got here, "while some opportunists are blaming this on politics, this situation really has more to do with a 'just-in-time' inventory system for non-digital products which was carefully calibrated to maximize profits, but didn't have an adequate back-up system in place to address its vulnerabilities." 
What the Future Holds
Though the future is uncertain, we remain hopeful.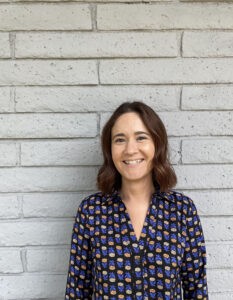 In a column by Don Neff, President of LJP Construction Services, Neff shares that we must remind ourselves that from the challenges we faced in 2021 that may continue in 2022, our outlook should be positive. 
"We should remember all that we have overcome and all that we have accomplished. The partnerships that we have formed, the more efficient processes we have perfected, the greater appreciation we have shown to our coworkers, clients, vendors and ourselves," said Neff.
Aurielle Weiss is the Assistant Editor for Builder and Developer Magazine. She can be reached at aurielle@builder.media.