The Hopeful Return to a Normal Housing Market
Experts are hopeful that the upcoming year will bring a more familiar market.
By Aurielle Weiss
As we've entered fall, we've been able to reflect on this truly unique year. We've seen unusually steady activity in the housing market and we've also seen the market reach new records as demand for new builds was consistently rising to highs it hadn't seen in years. Since there's been such high demand for housing materials, we've witnessed lumber shortages that led to supply chain problems and permits being postponed. We're now seeing a shift in the market once again, but one that feels familiar.
"A Softening Market"
Some experts say that the market is finally starting to cool down after a wild 20 months of buyers flooding the market and creating massive demand for new builds. Because of this expected decrease, both builders and buyers alike are now able to reevaluate the state of the market to determine what's next for the industry. Industry leaders are optimistic that we will see an end to those high prices and demand and that there will be a return to appropriate appreciation prices. 
"Both builders and buyers alike are now able to reevaluate the state of the market to determine what's next for the industry."
There has been a steady decline that got us back to the pre-pandemic normal sales. In fact, according to an article by Bloomberg, new home sales fell by 30% since January and there's been a decline in building permits by 15% from January and June as some builders had to postpone builds because of the spike in cost of materials. However, Bloomberg shares data that indicates there will be some supply-chain problems and some inventory constraints well into next year as both buyers and builders adjust to the current environment.
In this month's column by MetroIngelligence Chief Economist Patrick Duffy, he shares his insight into what he is calling a "softening market." Although the market is always difficult to predict, Duffy explains that there continues to be high demand for safe and comfortable housing. He also illustrates that while the market is readjusting, we should expect there to be rising inflation costs that are directly correlated to the unique housing market from this past year. 
"In order to balance economic growth against these rising prices, it has also indicated an unraveling of its asset purchases likely to start by the end of 2021, with inflation-fighting interest rate hikes targeted for the middle of next year," says Duffy. 
He explains that inflation prices are not strictly assigned to the housing market but "these higher costs are fueling inflation, especially for gasoline, household furnishings, food and shelter."
Inflation on the Rise
The National Association of Homebuilders, NAHB, reported that because the Federal Reserve has been aiding the housing market for the entirety of the pandemic and including the 2020 recession and supplied $40 billion a month of mortgage-backed security (MBS) purchases, interest rates have been at a historical low. According to a statement by the Federal Reserve, that may change. 
"…the economy has made progress toward these goals. If progress continues broadly as expected, the Committee judges that a moderation in the pace of asset purchases may soon be warranted."
The NAHB expects this potential decrease could begin in December and may end with a zero level of MBS purchases by mid- to late-2022.
New Design Trends 
The pandemic has changed or at least shifted many of the ways that we work and do life. That sudden shift then altered how we use our homes. Many crafty homebuilders, architects and designers have noticed those trends and started to accommodate those specific modifications. 
According to Realtor.com, the three most popular trends the industry has seen in the last year here to stay are; "the zoom room, clean and cozy design and the backyard premium."  
For many lucky professionals, the work-from-home model has been a positive replacement for the potentially noisy offices they've gotten used to. Now that the office is just steps away, extra bedrooms or home offices are starting to look and feel different. Many workers have decided to spruce up their home offices or create a new workspace entirely for a more professional looking background during zoom calls.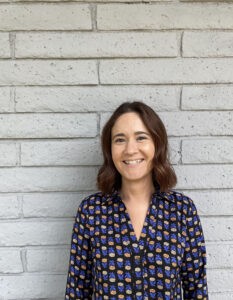 Because the home is also now the workplace, clean and comfy design is becoming the standard. Covid-19 has made us more aware of dirt and clutter, which is why homeowners have started to move towards clean and simple decor.  
The creation of new, cozy spaces doesn't stop inside the home, it also extends to the backyard. At the beginning of the pandemic when we were stuck inside our homes, many found solace outside. Homebuilders have now taken note and started creating more spacious outdoor spaces to accommodate buyers' needs. 
As we finish out this year, homebuyers and homebuilders have quickly adapted to the unexpected and ever changing market and are now ready to reevaluate trends to determine what's waiting for them next. 
Aurielle Weiss is the editorial assistant of Builder and Developer Magazine. She can be reached at aurielle@builder.media.