Hottest Housing Market in Over a Decade
As the housing market experiences record-high appreciation, opportunity lies in "The Great American Move"
By Lesley Deutch
Follow The Growth
The questions we're asked most is "will the housing market slow down?" It is a good question, but we should take the question to the next level and ask: "where are the next big growth opportunities?"
The Housing Market Today
The housing market is experiencing record-high price appreciation, and rental rates group by double digits over the last six months. Demand is still strong for housing but concerns about affordability are reaching peak levels.  Here are some statistics highlighting the hottest housing markets we have seen in over a decade:
Resale home prices per our Burns Home Value Index rose 20% YOY, unchanged from the prior month's rate of annual growth.

Coincidentally, new home prices per our monthly builder survey also rose 20% YOY, unchanged from the prior month.

For perspective, pre-pandemic resale and new home prices trended between 4%–6% YOY nationally.

Overall asking apartment rents increased 9.6% since January 2021, and a full 12% since January on Discretionary, or top tier properties, according to Yardi Matrix.

Single family rent growth is up 5.2% over the last 12 months.
"Demand is still strong for housing but concerns about affordability are reaching peak levels."
The Answer to the Question is Yes
Yes, the housing market will slow. We are already starting to see some inklings of slower demand, especially with affordability worsening. 
New home demand is cooling from white hot, and builders are taking their foot off the gas when it comes to price increases. Only 52% of builders raised prices sequentially in August, down from 62% in July (peaking at 95% in April).  

Our Burns Resale Housing Market Index (RHMI) indicates 53% of real estate agents rate current sales as better than normal, but 23% of agents rate sales as weaker than normal due to "sky-high prices and lack of inventory". 

Redfin reports homebuyer bidding-war rate of 60.1% was the lowest level since January 2021 (but still high). 

Nationally, we know there are 152k new homes, "authorized but not yet started," a 62% YOY increase and just 10% below the all-time peak set in 2005.  Much of last year's price appreciation was the result of limited inventories. We now know there are more coming.

In the apartment market, demand continues to outpace supply, with occupancies at 95.5%. We are hearing stories of prospective renters paying months in advance to secure a unit!
The Real Opportunity
The opportunity in this red-hot housing market is in geographic considerations. The pandemic resulted in what we called "The Great American Move" where millions of people re-evaluated their life and living space and either moved to a new state, a new dwelling or even a new job. The Great American Move brought boom-times to Tampa, West Palm Beach, Charlotte, Raleigh, Nashville, Austin, Houston, Phoenix, Salt Lake City and Denver.  Net in-migration to these markets is phenomenal, and residents living in the markets can see the difference in services, restaurants, housing inventory and affordability. 
While we documented the Great American Move over the past year, the more noteworthy trend is the next wave of emerging markets. We highlighted many of these markets back in March 2021: Greenville, Knoxville, Tucson, Fort Collins, Myrtle Beach and Spokane.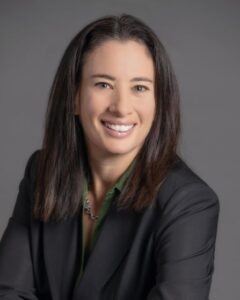 We found even more emerging markets and labeled them "sister cities." Tacoma, Port St. Lucie, Fort Worth and Colorado Springs. For residents, these markets are close to major metropolitan areas, but offer small town charm, affordability and most contain walkable (and authentic) downtowns which appeal to young and old alike. For developers, local municipalities welcome growth and make it easy to build new communities. 
Affordability is a major concern in the U.S., but we continue to see emerging markets where deals can pencil, people want to live and the governments welcome growth. Combine these factors with increased ability to work-from-home, and we may be stumbling into a massive geographic opportunity – for builders, developers and residents across the US.  
Lesley Deutch is the Managing Principal at John Burns Real Estate consulting.