Housing Trend Forecast: Plenty of Reason for Optimism in 2023
As we turn the page to 2023 and navigate ourselves out of the volatile remains of the year past, a stable landscape is in our future
By Anna Lowder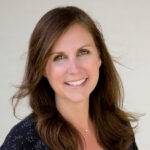 The U.S. housing market experienced significant changes during 2022 caused by a variety of factors, including numerous interest rate hikes throughout the year. Following years of historically low rates, the Federal Reserve sought to counter rampant inflation by swiftly raising rates. The result was a sharp slowdown in new home purchases and sales contracts as the standard 30-year mortgage rates edged higher. Homebuyers exhibited both sticker shock at higher monthly mortgage payments for new homes and fear of an unknown future.
As we begin 2023, there are signs of hope in the forecast. Below are my predictions for the housing market and home interior design and layout trends to keep an eye on this year.  
Housing Market 
Mortgage Rate Hikes Slow: The mortgage rate spike saw a crack in December as rates fell for the first time since September. This reduction is coupled with forecasts for continued rate decreases in 2023 as inflation responds to measures to tame it. Lower or stabilized mortgage rates will naturally attract buyers back to the housing market this spring, which is historically the start of "selling season" for new and existing homes.
Home Inventory Expands: New home inventory will be higher in 2023 than in 2022 but remain lower than pre-pandemic levels. This is good news for homebuyers, who will see more choices and less competition. Homes priced at an approachable level, such as those for first-time homebuyers or those looking to downsize, will fare well in 2023. 
Demand for Rentals Continues: Expect to see demand for rentals (both typical apartments and homes) stay at its current intense pace due to rising homeownership costs. 
Home Prices Still Grow: Home prices will soften from 2021 and 2022 levels but will continue modest growth over the year due to somewhat decreasing mortgage rates and younger generations motivated to become first-time homebuyers. In other words, no drop in home pricing. 
Homebuyers will find more choice with additional negotiating power than in years past, and homebuilders will see a more familiar landscape as sales return with a more stable landscape in 2023."
Home Interior Designs
Strong, Deep Colors: One of the most striking features in homes for 2023 will be deep, intensive, moody colors. Gone are the grays and whites of years past. Expect to see rich, warm and comforting colors playing a major role in home schemes – on walls, ceilings, cabinets and tile. 
Texture in Countertops: Another shift will be toward countertops with pattern, texture and movement. Say goodbye to sterile neutrals and hello to fluid marbles and honed solids. 
Minimalism Departs: In general, minimalism is out, while comfort, richness and character arrive at our doorsteps.
Home Layouts & Features
Bringing The Outdoors In: The love of "outdoors indoors" continues from pandemic days throughout 2023. Wellness, fresh air, al fresco dining and home gardening will play starring roles in home design. Expect more homes to have large sliding or folding doors to private courtyards, deep porches and outdoor kitchens. Great for all ages and stages of life, this is a key selling feature for homebuyers. 
Kitchen Focused: The kitchen remains the heart of the home, and this year larger kitchen islands will be in high demand as more families and friends view it as the gathering spot. A dining room or even a dining table may truly be a thing of the past. 
Work From Home (WFH) Remains Strong: While the need for WFH has reduced, the desire for this flexibility and convenience is still strong. Home offices, infrastructure for technology and private spaces within the home are key features homebuyers will continue to seek.
Less is More: As home prices and interest rates have risen, builders and homebuyers see smaller square footage designed with efficiency and style as a safe and sensible investment. Smaller homes make perfect sense when located in a walkable neighborhood with amenities such as parks, playgrounds, restaurants and daily needs within a short walk. Smart homebuyers know they can pay for less space when the public realm gives so much back.
There is much to be optimistic about in the U.S. housing forecast for 2023. Homebuyers will find more choice with additional negotiating power than in years past, and homebuilders will see a more familiar landscape as sales return with a more stable landscape in 2023.
Anna Lowder is founder of City Loft Corporation, a real estate design and development firm, and Mercer Home, a residential construction company. Together with her husband, Harvi Sahota, she is also co-founder and director of Hampstead, a 416-acre New Urbanist community in Montgomery, Ala., where she leads the town planning, design, construction, and marketing.