How COVID-19 shifted political and public perception of homebuilding
BY MARISSA SALDIVAR
Before the pandemic hit, residential construction was not seen as an essential industry. Additionally, a push toward urbanization was trending in California. The current pandemic has caused politicians and the general public alike to re-examine both of these ideas.
The Construction Industry Research Board (CIRB), a housing statistics service provided by the California Homebuilding Foundation, recently released its semi-annual building permit summary for the first half of 2020. This semi-annual report showed that California's residential construction output started off strong in the first few months of the year but saw a decline after the state was steered into lockdown in early March. By April and May, permit numbers for both single and multi-family units were significantly down in comparison to the same time last year. This decline in production was an expected consequence of COVID-19; however, in June, building num- bers quickly returned to nearly pre-pandemic levels, despite the fact that California was still very much in the midst of a pandemic.
These numbers did not miraculously rebound on their own, of course. In order for production from the building industry to pick back up again, efforts were made by the California Building Industry Association (CBIA) to change the way the state government views residential construction.
When COVID-19 first hit California, many residential construction projects were brought to an abrupt halt. The building industry was not initially seen as an essential-enough business to continue during the statewide lockdown. With California already facing an ongoing housing crisis, however, this roadblock toward the output of residential units was especially alarming. For this reason, members of CBIA stepped in to change the state government's perception of residential construction to ensure that the housing crisis would not be further exacerbated.
"One of the key things COVID taught us is that everyone needs a place to shelter," said CBIA President Dan Dunmoyer. "That's how CBIA got housing to be an essential business. You had houses that were only a few days from being completed, and they had to stop working when production shut down."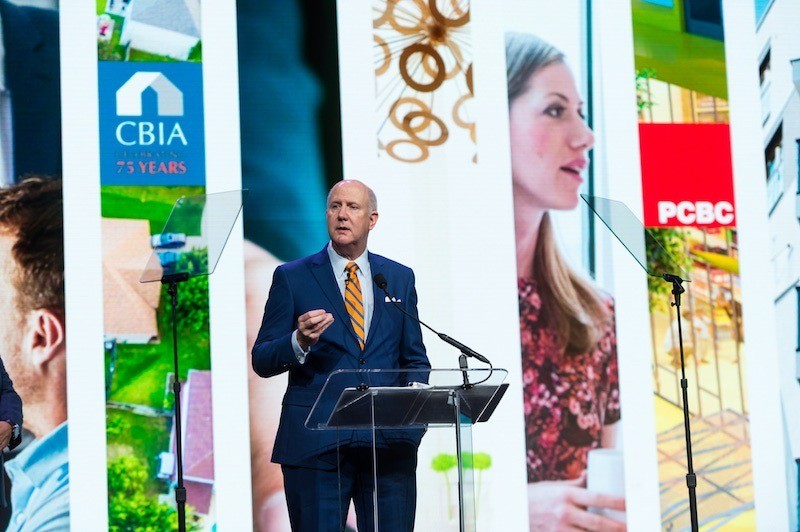 Dunmoyer added that the CBIA had to petition the Governor to allow for thousands of projects that were near completion to be greenlit to finish, with the arguments in their favor being to evade a furtherly devastating housing crisis, save hundreds of thousands of construction jobs, and that construction naturally lends itself to being socially distanced.
The sudden halt in construction put hundreds of thousands of construction workers at risk of unemployment. This would cause an extensive number of Californians to needlessly lose their jobs because the work of construction itself typically abides by COVID-19 safety protocols; for example, one construction worker will be working on one section of a house, while another worker will be constructing another part. Additionally, masks are regularly worn to prevent the workers from breathing in sawdust or other particles while on the job.
Feeling comfortable with the ability of construction workers to continue their jobs safely in respect to COVID-19, along with a looming possibility of a worsening housing crisis and the issue of hundreds of thousands of jobs on the line, it was clear that construction ought to resume.
"CBIA had to work hard to make sure construction was included in what could continue," said Michael Gunning, CBIA's Senior Vice President of legislative affairs.
Gunning further stated that in some regions such as the bay area, only residential construction for affordable housing was allowed to continue. CBIA had to additionally push the point that due to the housing crisis, all construction needed to be seen as essential, not solely construction for affordable housing.
Through lobbying efforts soon after Governor Newsom's shelter in place order, CBIA was able to have the legislature re-examine their views on the building industry and designate residential construction as essential. Construction workers were able to work again, and California's building permit activity returned to a positive trend soon after.
This does not mean that the pandemic's effects on the building industry were entirely nulled. Recent data from CIRB shows that COVID-19 has caused many to rethink the push toward urbanization that previously trended in California. The last seven months of people quarantining in their homes has caused many to reevaluate the idea of living in small rental units of highly populous cities. With new work from home productivity, less square footage in exchange for a more urban location is lacking the appeal it once had to some. What has been trending as of late is a renewed demand for suburban housing, with many people desiring more space and a backyard.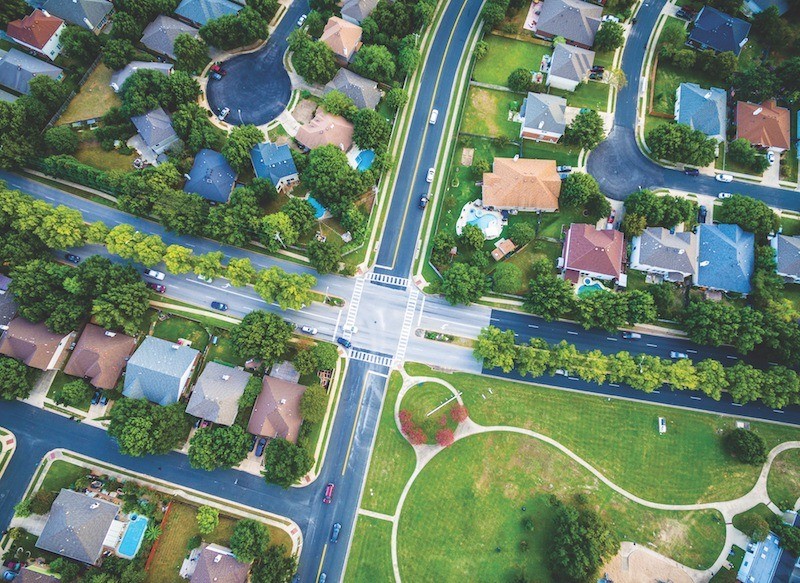 Although it is hard to predict if this demand will continue long-term after the pandemic finally ends, this move away from the urban core shows yet another way COVID-19 has changed public opinion on housing. Because of the pandemic, homebuilding is in a different place perceptively than it was in the beginning of the year. As the leading statistical resource for both residential and commercial building permit data in California, CIRB will continue to track housing trends and provide monthly data reports that shed further light on this change in perception. This in turn will provide California and those in the building industry with valuable information regarding COVID-19's effects on housing as it progresses through the rest of 2020.
The Construction Industry Research Board is a service provided by the California Homebuilding Foundation. You can go to www.cirbreport.org or Joe Sanchez jsanchez@mychf.org or (916) 340-3346 to view California's housing permit statistics and data trends as they unfold.
Marissa Saldivar is a CIRB journalism intern. She writes weekly reports for CIRB in CBIA's newsletter and creates blog posts for CIRB's website. She is currently a student at Sacramento State studying political science and journalism.