How to use Telematics to Control Fleet Costs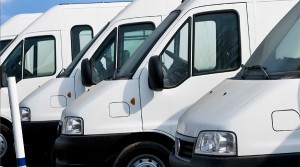 Whether public or private, large or small, every fleet can use help in controlling costs. That's why more and more fleet operators are turning to telematics as an effective solution for managing their fleets within limited budgets. When properly implemented, GPS vehicle tracking systems can generate positive results in many areas, including employee productivity, driver safety and more. But for most fleet managers, what really stands out is telematics' ability to help lower operational expenses.
For example, according to research from Frost & Sullivan LCV Telematics Market1, companies that implement a telematics solution can achieve reductions in fuel costs by up to 20-25%. This research also shows that companies can reduce vehicle idle times by up to 20-30%, reduce total miles driven by up to 5-10%, and increase vehicle utilization by 15-20%. These performance improvements help managers control costs by producing
efficiency and productivity gains throughout the fleet.
Depending on their goals, every company will achieve different types and amounts of cost savings with a wireless fleet management system. However, most can realize measurable results in the following cost-containment areas.
FUEL USAGE…
DRIVER WAGES…
MAINTENANCE…
TIRE REPLACEMENT…