Idaho's Top Builder is Creating Lasting Communities
By Marco Martinez
Most great builders have humble beginnings. With not much more than his pick-up truck and a tool belt, Corey Barton, founder of CBH Homes, began building homes in Ada County, Idaho, in 1992. Corey got his start in the construction industry as a framer. After several years working for multiple Treasure Valley builders, Corey became known for his dedication – the person builders (and homeowners) could count on when they needed something done right.
Where there is confidence and aspiration, there is a restless desire to get something accomplished. As a tireless worker and master of efficiency, Corey quickly won buyers over with spacious floor plans, quality construction and a wide range of finish options. Simply put, he gave his buyers more for their money.
CBH Homes is consistently one of the top 50 builders in the nation. "Each of our communities are designed and planned to meet a certain buyer need as well as being differentiated from each other," said Holly Haener, director of sales and marketing for CBH Homes. "Some communities are a bit more basic with fewer included features and more classic exteriors in order to keep pricing as competitive as possible. Other communities boast higher end upgrades such as granite countertops, hardwood floors and stainless appliances in addition to fantastic community amenities for the buyers who are moving up and desire these luxuries."
Some of the prime examples of these communities that CBH Homes has to offer include Legacy in Eagle and Ventana in Meridian. Legacy is a signature community with more features within its surroundings than any other Treasure Valley community. There are long pathways perfect for walking, jogging, or biking. For the sports enthusiast, they have a 3-hole practice golf course, tennis courts, soccer fields and a cabana pool house.
Ventana in Meridian delivers above and beyond with beautiful traditional and craftsman style homes. The community pool, open common areas, and play areas are sure to impress and inspire current and future homeowners.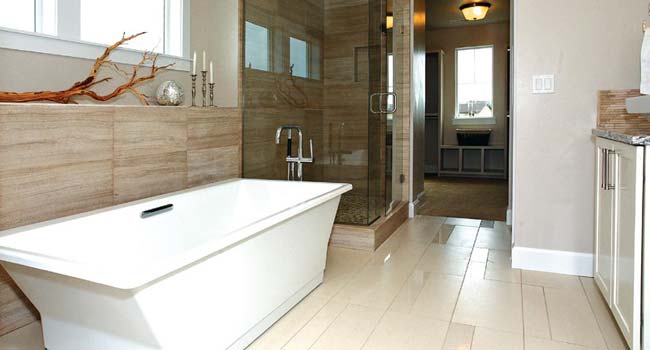 In Idaho's Treasure Valley job growth has remained positive and consumer confidence has also shown improvements. New home construction inventory levels have been at all-time lows in the first time homebuyer and second move up markets and buyers cannot get into homes as quickly as they would like. CBH Homes has recently launched a new program named Fast Track to help overcome this obstacle.
One reason is that construction inventory levels are at all-time lows, according to CBH Homes Vice President Ronda Conger, is that "First time home buyers largely prefer buying new homes. They want to move in fast and don't want to wait longer than necessary to begin enjoying their new home. So anything we can do to make the process more efficient is a plus." In the Fast Track program, qualified buyers choose from more than 100 floor plans.
After loan approval, construction plans are submitted to local governments and permits secured. Future homes are customized— cabinets, countertops, flooring, lighting, paint colors, and fixtures. Construction is completed typically within 60 days.
"If you know what you want and you're eager to get into your new home, Fast Track can move you quickly through the entire process, assisting all the way to make sure the outcome is right for you," said Conger.
CBH Homes built 778 homes in Idaho last year. Thirty percent were sold to first time buyers. The Meridian-based homebuilder has current developments in Boise, Caldwell, Eagle, Meridian, Nampa, Kuna, Emmett, Fruitland, Star, Middleton, Mountain Home, and the Magic Valley.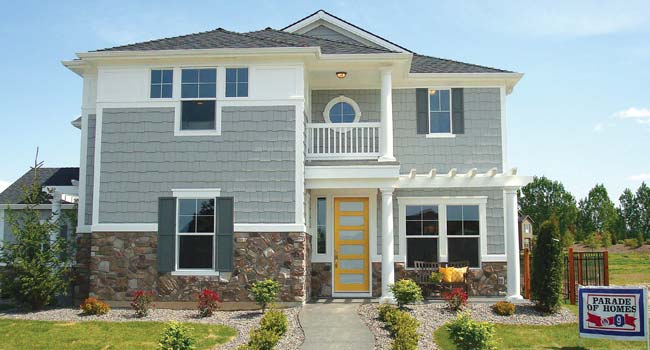 They have also been voted as one of the Best Places to Work in Idaho four years total, this year voted as #4, up two positions from 2013. "We are grateful each and every day to be blessed with an amazing crew. We make it a priority to ensure that they know how much we love them," said Conger. "We've created a committee who is responsible for cultivating the company culture to help us learn, grow, and laugh as a team. We praise the employees who have gone above and beyond their job duties and share those experiences with our whole team."
CBH believes that employee growth and development holds extreme importance for success as a company. We are the sum of our people and if our people are not constantly improving and getting better, then CBH will remain stagnant as well.
One way CBH is not staying stagnant is by offering the homebuilder custom homebuilding options. Most buyers are having to custom build their homes based on current inventory and availability being so low. As Idaho's largest builder, CBH typically tries to average having 200+ finished and move-in-ready homes at all time. Over the past two years, they have barely been able to keep 80-90 available, and have not been successful at getting it over 100.
Their customized building process allows buyers just the right amount of involvement, so the building process is painless, simple, yet totally to buyers' specifications. CBH has provided a 6-step approach to building a new home that helps buyers through the process with no surprises.
However, CBH expresses that managing the "custom" build is often the biggest challenge they face. While they allow buyers to select a wide variety of structural and design options, they are still a production builder. Custom building sets the buyers and CBH up for higher pricing, mistakes and sometimes an unpleasant experience. When they can set their buyers' expectations correctly from the get-go and explain the pricing and numerous other benefits of working with a production builder, CBH can create a great experience and their favorite thing, happy buyers.
All of the things mentioned are what make CBH a unique builder: they celebrate their team, they celebrate their community and, by doing so, they understand the demands and limitations of the average home buyer. "Anything that can be done to remove obstacles to homeownership for qualified first time buyers will be good for our community, in many ways," says Conger.
The future holds many great things for the company. They have quite a few new communities prepared for release in the next month. CBH is elated to launch them to the Treasure Valley and look forward to more of the same throughout the next six months.
Marco Martinez is an assistant editor at Builder and Developer magazine. He may be contacted at mmartinez@penpubinc.com