Innovation at the 2021 IBSx Awards
Finalists for Best Home Technology at the IBSx Awards product come at the right time
By Patrick Duffy
Just over a year ago, the International Builders Show in Las Vegas was one of the largest and most optimistic in its 76-year history. It was at that show that I was invited to act as a judge for Best Home Technology products, and my favorite product — the Micro-Combined Heat and Power (CHP) system by Enginuity Power Systems — went on to win the category as well as Best of Show.
Fast-forward a year or so later, and things had certainly changed. For one, most people were spending a lot more time at home, which put a renewed focus on making our homes as comfortable, convenient and efficient as possible. For another, I was asked back to judge the same category again, but instead of judging 23 products and personally visiting the booths of the finalists, we judged nearly twice the number of entries and interviewed the four finalists from the comfort of our Zoom screens. Here are the stories of these four finalists.
Winning both the Best Indoor Product and Best Home Technology Product category is a product which must seem like a miracle to serious cooks: LG's 36-inch Dual Fuel Pro Range with Sous Vide, Induction and Gas by its Signature Kitchen Suite line. For those unfamiliar with sous vide, which is French for "under vacuum," it's a process of vacuum-sealing food in a bag, and then cooking it in a water bath to a precise temperature.
Besides the built-in sous vide function, the range top offers traditional gas burners, the largest of which still stays under 39,000 BTUs, which allows it to be installed in high-rise buildings or other urban homes because it doesn't require additional 'makeup air' to replenish the hot air being vented away. However, the range also offers induction cooking, which is a great way to learn and experiment with what may become the new standard as states like California ease off of natural gas for new dwellings.
Induction cooking also offers other benefits, including faster cooking times, it can be safer in homes with children and is usually easier to clean. The oven itself is also electric (hence the 'dual fuel'), which cooks more evenly than most gas options. Finally, with just 36 inches of width, this product brings restaurant-quality cooking options to residential environments.
"As the home is likely to remain center stage even after COVID-19 has been tamed, it will be products like these which will make the 'new normal' safer, healthier, and more fun."
Another finalist for the category was the SnapPower ConnectLight, which adds net work and zoning capabilities to the company's existing GuideLights nightlight outlet replacement covers, of which 4 million units have been sold to date. Instead of taking up an outlet with a separate nightlight, this cover includes thin copper clips which draw power from the outlet to motion-detected LED lights which shine down below the cover without the need for batteries. With this new upgrade, these lights can now communicate wirelessly, allowing residents to set up to two separate zones to light up an area (such as downstairs versus upstairs) and to set preferences on how long the lights stay on after motion is detected, or to stay on whenever no other light is detected.
The Trane S9X2 Gas Furnace was another finalist for the category, which was given high marks for its "dealer friendly" design, due to asking 12 dealers for their advice on how to make these products easier to service in tight spaces. Thus, for example, instead of taking apart multiple components to clean a blower motor, it can simply slide out on pre-fabricated arms, allowing for faster and easier service calls for the life of the unit. The furnace also claims a high efficiency rate of 95 to 96% and comes in a compact, 34-inch tall package, making it an easier choice for smaller spaces. Finally, another finalist in the category was the COSMOS Healthy Home System from Panasonic. With more people staying indoors than ever, this whole-house system continuously monitors indoor air quality with a series of sensors including color-coded LED lights to help manage volatile organic compounds, fine particulates, carbon dioxide and humidity levels. For example, if the air quality in the kitchen drops below a pre-set level, the system can both boost the exhaust fan while instructing the HVAC system to draw in fresh air, or redirect air from other rooms. The system can also boost the airflow in a busy family bathroom to reduce humidity levels and its related effects.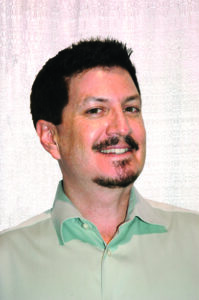 As the home is likely to remain center stage even after COVID-19 has been tamed, it will be products like these which will make the 'new normal' safer, healthier and more fun.
Patrick Duffy is the Managing Editor of EconUpdate, a Principal with MetroIntelligence and contributes to BuilderBytes. He can be reached at pduffy@metrointel.com or at 310-666-8288.