Innovation, Flexibility and Adaptability
Relentless focus on efficiency and a superior closing experience drive success amid a wild pandemic housing market.
By Joseph S. Tavarez
More than a year into the COVID-19 pandemic and innovation, flexibility and adaptability still seem to be the keys to success in the housing market. While public health conditions nationally are trending in a positive direction and businesses are able shift toward more normal operating postures, rising building material costs and supply chain challenges continue to confront home builders amid a wave of home buying demand. 
The need to deliver a superior customer experience and close new home purchase transactions efficiently remains an important component to maximizing the opportunity in this rapidly moving housing market. Over the course of the pandemic, our commitment to innovation has allowed us to enhance how we service homebuilders and their buyers to provide some certainty in the closing process experience amid uncertain and fluid business conditions.
Builders and their sales staff invest incredible amounts of time and energy getting their buyers ready to close and, given the surges in buying demand, worrying about the Fedwire cutoff and the ability to fund the transaction can add unneeded complexity to the closing. Having the flexibility to fund transactions outside of the Fedwire cutoff brings an added sense of certainty and control that allow builders to keep their focus on the buyers and their experience. 
FlexClose™ is a mortgage warehouse financing and closing service from FirstFunding®, a wholly owned subsidiary of First American Financial Corporation. It gives builders the ability to control the exact time funds arrive for a closing, without dependence on a wire transfer, even after the daily Fedwire cutoff. FlexClose brings together the capabilities of three First American businesses: settlement services from First American Title Insurance Company, banking from First American Trust and warehouse financing services from FirstFunding. With FlexClose, builders can save money, improve the buyer experience with immediate funding, while providing greater certainty to builders that the loan closed.
For example, a national homebuilder that has implemented FlexClose across several of its high-volume states is benefitting from the efficiency and cost savings derived from reducing the number of after hours or weekend closings and enjoying the peace of mind knowing the loans closed with FlexClose are closed – there's no need to wait until the following day or Monday to confirm the loan closed.
Behind the scenes, we've made significant investments in the last several years in transforming our operations to enhance our efficiency, while providing a superior closing experience and those investments helped us rapidly adapt to the changing pace of the housing market during the pandemic. 
The need to deliver a superior customer experience and close new home purchase transactions efficiently remains an important component to maximizing the opportunity in this rapidly moving housing market."
New staffing models and technologies that were in development prior to the pandemic were adopted over the last year and the results have exceeded our expectations. Shifting our core processing system to the cloud combined with support teams available 24 hours a day and seven days a week has increased the time our buyer-facing escrow teams can spend focused on communicating with our builder customers, their buyers and lenders. 
We created a specialized group of professionals with experience in retail, hospitality and other customer service-focused industries. The group supports our home builder closing teams across the country, and we can scale their support quickly to work remotely where the builder's business volume dictates. Similarly, we organized some of our most experienced escrow staff across the country into a group that can quickly and seamlessly ramp up to meet geographic surges in volume. We're also experimenting with organizing escrow staff in state-specific centralized clusters that can further enhance efficiency and rapidly adapt to peaks and dips in volume across markets.
Optimism that the end of the pandemic is approaching seems to be growing each week, but the lessons learned from the last year are poised to power future growth and improvement in the home buying process. It's clear that innovation in technology and operations must remain top priorities for builders and their title and escrow providers.
Looking forward, we remain committed to leading the digital transformation of the title and settlement industries and are currently engaged in eClosing pilot projects with technology-forward homebuilders and continue to invest in technologies that enhance the real estate closing transaction experience for all the parties involved.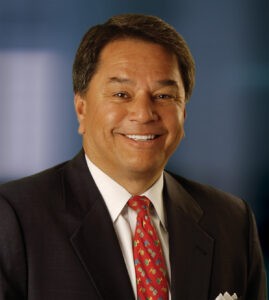 Joseph S. Tavarez is president of First American Title Insurance Company's Homebuilder Services division. which specializes in serving the needs of national and regional home builders, combining deep homebuilding industry expertise with leading technology to deliver a streamlined closing process both builders and home buyers appreciate.