Inspiration Infused with Innovation
The award-winning architect, Woodley Architectural Group, Inc., crafts communities with creative form and thoughtful function.
By Carina Calhoun
From small lot production homes to master-planned communities, Woodley Architectural Group strives to continually innovate and provide unique designs for every product type. Recognized in the industry with several design awards, the Colorado-based architect has created a prominent portfolio of inspired products across the nation.
"We continuously strive to push forward in our designs, to educate ourselves in current trends, and to challenge the status quo with new ideas. Ultimately, our goal is to constantly improve our designs, find new innovations, and improve the way people live with homes that reflect their lifestyles and aesthetic tastes," said Michael Woodley, president of Woodley Architectural Group. The inspiration behind the unique designs derive from everyday life, explained Woodley, "We are inspired by seeing what's around us every day, by people's lifestyles and environment's impact on the way people live."


Woodley works with some of the largest and most well-respected builders in the industry. For example, Shea Homes' Origen at Civita in San Diego, Calif., Woodley designed two product types: the SkyLoft buildings and the SocialGarden buildings as well as the site to further reinforce the urban-downtown aesthetic of the building types. "We designed the site to purposefully brake from conventional planning methods by blending the two product types rather than section them off," explained Woodley. The buildings themselves are unique and offer an urban, metropolitan vibe despite the suburban locale. The modern exteriors are further enhanced by striking glass and threestory volumes. He added, " For us, this product offered a lot of design challenges — from its location to its site — but the overall aesthetic and what was achieved through careful site planning made this incredibly rewarding project." The SkyLoft plan won "Best Architectural Design of an Attached Home" at the BIA of Southern California's 2012 SoCal Awards. The community also won "Community of the Year — Attached."
Also with Shea Homes, Veranda in Aliso Viejo, Calif., posed several design challenges. Namely it was created for a golf course community in which all the premium lots have previously sold. However, Woodley was able to motivate buyers through fresh design and innovative plan solutions. The remaining 50 lots needed to motivate buyers and reflect the community's country club lifestyle while distinguishing the homes from re-sales and the existing community. Dramatic indoor and outdoor spaces are emphasized by unique plan forms. "Due to their strong design these homes are selling at pace more common for view lots. One woman who came to view the homes, made an offer on a house afterwards — she wasn't even looking to move," Woodley noted.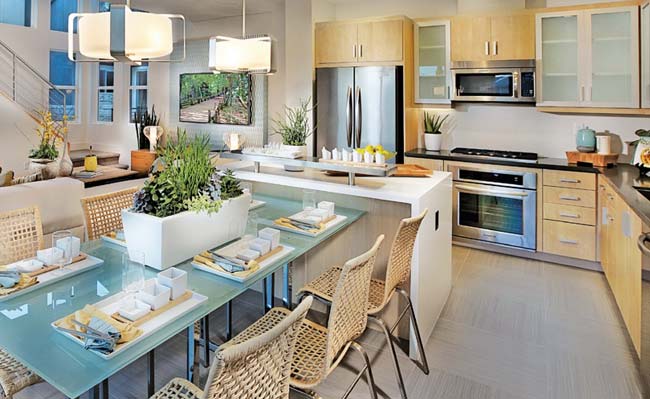 Proving their prominent stance in the industry as an innovative leader in green design, Woodley was approached by both Infinity Home Collection and HGTV to design the 2011 HGTV Green Home in Denver, Colo. The home employed a fresh palette of materials; including cultured limestone, black brick, and varying siding widths create a new aesthetic. A winged was also utilized, capturing the idea of a traditional front porch, while alluding to an airplane wing; Cables harnessed the winged roof above the porch further reflect those of the remaining control tower from Denver's Stapleton Airport. The home's open floor plan focused on a private side yard, providing a useable yard on the small lot. Woodley said, "The home was an incredible success and received LEED Platinum and HERS score of 38. It inspired another project called, Lime, a series of purely "green" homes that matched the aesthetic and sustainable features of the HGTV Green Home. We are incredibly fortunate to have worked on this project" The home went on to win "Best Green-Built Home" from Best in American Living in 2011 and "Green Home of the Year" from the 2011 BAR Awards.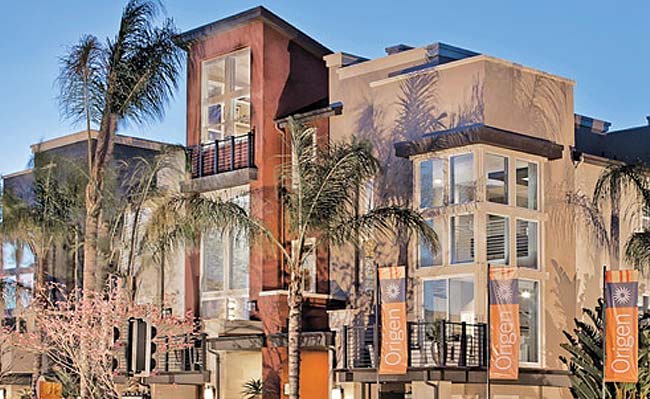 And even through the most challenging downturn the market has seen, Woodley has infused inspiration with innovation and has stayed true to their commitments of creating comfortable environments and being a leading residential design firm. Woodley stated, "People still want, need, and desire; the economy hasn't changed that. The difficulty is in inspiring potential buyers with new designs that motivate them to move."
The method behind Woodley's green design solutions are purely instinctual and provide a fundamental approach to effortless energyefficiency. "We start with the basics: passive solar and day-lighting. Then, we incorporate other more complicated methods depending upon the client's budget," explained Woodley. "We design for the marketplace; if it's important to the marketplace, then it's important to us."
Carina Calhoun is the editor at Builder and Developer magazine. She may be contacted at ccalhoun1@penpubinc.com.