Interior Design Trends You'll Love in 2017
If the return of gold has you feeling like a winner, or if shiplap has stolen your heart, you're in good company. These are two design trends that are on the rise, and you'll continue to see them dominating interior design in 2017. Other trends may not be so obvious. From vibrant patterned tile to the simple and minimalistic styles inspired by Scandinavia, there are plenty of design trends to get excited for in the New Year. Design expert Jayme Meyer of Martha O'Hara Interiors shares her forecast of the seven most popular trends you'll be loving in 2017.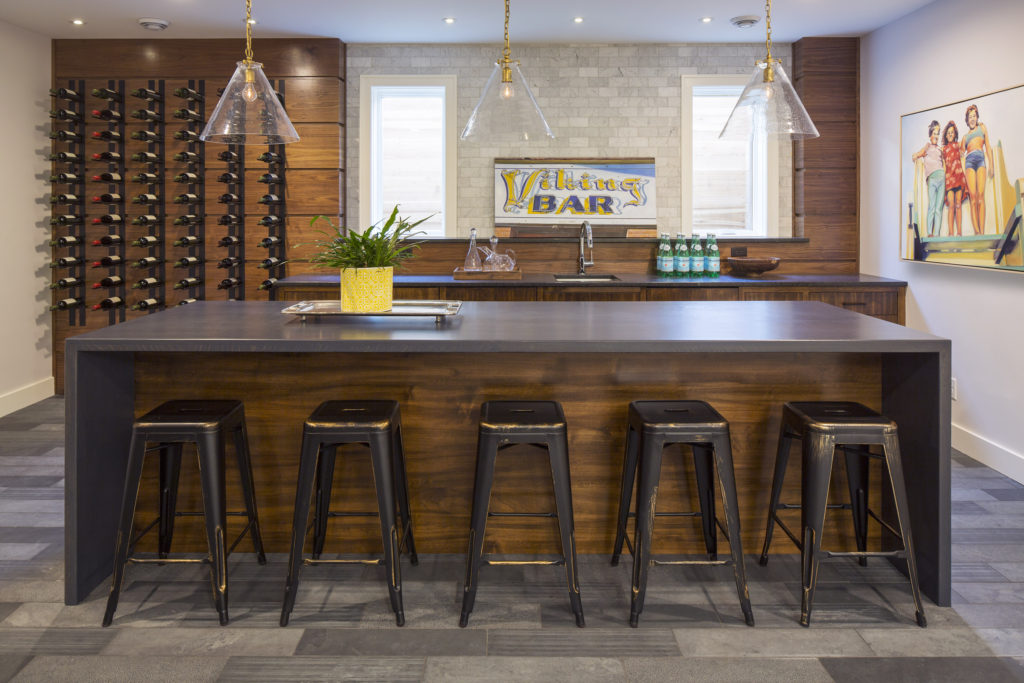 Gold Lighting and Hardware
The most popular metal in 2017 will prove that gold is still number one, especially as a finish for kitchen light fixtures and hardware. This design trend is a no brainer because it looks great in every room, and pairs well with a variety of palettes and styles. Jayme Meyer, Senior Interior Designer for Martha O'Hara Interiors, says, "Gold is a favorite for me, though I suggest mixing it with other metals for style longevity and to ensure that every room stays special." Using gold can often scare off clients who fear that it's going out of style. Not so! While Meyer says that polished gold is passé, a brushed or satin gold finish is a timeless choice.
Pattern Tile
If you're looking to make a statement, patterned tile should be your go-to selection in 2017. "Encaustic cement tile offers a weathered patina that our clients love," says Meyer. "However, we're also seeing a lot of tile selections with dynamic and bold colors." For Meyer, you can never go wrong with bright colors and lively patterns. "While patterned tile in the laundry or powder rooms is standard, I like to see this trend play out in less expected places like in a mudroom or as a shower accent wall."
Blush
This neutral pink hue is as popular as it is flattering. Blush is a complement to Pantone's 2016 Color of the Year Rose Quartz, with added warmth and personality. Blush offers a soft and feminine vibe, yet it's neutral enough to appeal to a variety of tastes. Meyer often pairs blush accessories with popular hues like Hunter Green, gold, navy, or tangerine orange.
Reclaimed Wood
"Rustic elements are especially interesting when partnered with contrasting styles," says Meyer. Wood beam ceilings offer exceptional visual appeal, while reclaimed wood walls will make another powerful statement in any home. Next year you can expect wider wood planks or a white-washed finish. "If you're looking to utilize this trend in a less conventional way, I suggest incorporating reclaimed wood in custom refurbished furniture pieces, on the ceiling, or as an accent in a nursery or kid's room."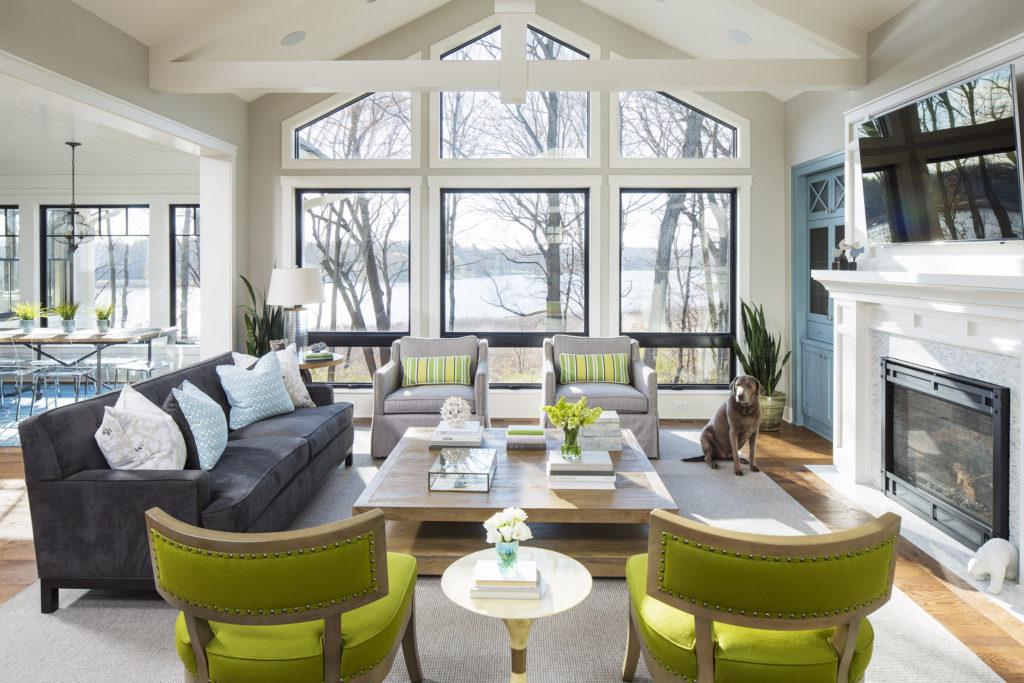 Black Window Casings
This architectural design trend acts as the perfect way to frame a lovely view or tout a modern-transitional aesthetic. If you want to pack a punch and be on the cutting-edge of design, black trim windows are an eye-catching alternative to white or wood frames. Of course, black casings aren't the only option. Meyer suggests a deep green or navy window or door frame. "The nice thing about this trend is that you don't have to use it in every room," says Meyer. This trend can be incorporated into select spaces. For instance, "A darker shade of jade could look great in the right room."
Scandinavian Design
Featuring clean lines and refreshing balance, Scandinavian design masters the art of simplicity perfectly. Meyer anticipates interior design going more in this direction in 2017, explaining: "Scandinavian design embodies the idea that less is more, which our clients are continuing to gravitate to and enjoy." The trick with simple design is to "mix your furniture pieces properly," explains Meyer. "A really simple design can veer modern quickly if you don't pair it with comfortable and inviting pieces."
Shiplap
This farm-inspired look isn't going anywhere anytime soon. Already wildly popular, expect to see more shiplap accents in the New Year. According to Meyer, "Shiplap is a feature that instantly creates a casual and relaxed feeling, like you're at a lake cabin, which is why clients love this trend." Don't be surprised, however, if you see new iterations and alternatives to this style. White shiplap is the most common, but Meyer suggests painting shiplap a soft green or blue color for a refreshed look, or adding drama by using gray or black shiplap. "In 2017 you'll also see designers opting for shiplap with an increased width to refresh this popular look," says Meyer. "I'm always looking to update trends that are client favorites so that the style stays fresh."
For more information, visit Martha O'Hara Interiors; photography by Troy Thies.
Contributed by Martha O'Hara Interiors, a Minneapolis, Minnesota and Austin, Texas- based interior design firm that works from coast to coast to offer award-winning style and design.