Builder Profile: Brookfield Residential | Investing in Strategic Developments
The success of Brookfield Residential is reflected in the recent sell out of 137 new homes in Hawaii.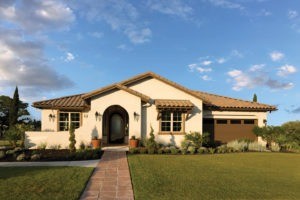 As a leading land developer and homebuilder, Brookfield Residential invests in markets and builds new communities where people want momentum will help fuel a positive spring to live long-term. The builder participates in select strategic real estate opportunities, including infill projects, mixed-use developments and joint ventures.
The success of Brookfield is reflected in the recent sell out of 137 new homes at a luxury community in Hawaii called KaMilo—which offers eight floor plan types priced from the low $900,000s up to the $2 millions and features three- and four-bedroom homes ranging up to 2,491 of interior living area.
In 2019, Brookfield Residential's home closings totaled 2,930 homes with an average selling price of $529,000. The company record- ed consolidated net income of $198 million compared to $182 million for the same period last year. According to the earnings calls tran- script, the increase of $16 million is primarily the result of a decrease in selling, general and administrative expenses of $52 million primarily due to the formation of the management company, Brookfield Properties Development and the fair value changed to our share-based compensation plans.
"As we reflect back on 2019, Brookfield Residential had a positive year achieving our home and lot closing guidance and the accomplishment of several strategic corporate and capital initiatives," said Alan Norris, Chairman and Chief Executive Officer of Brookfield Residential. "Although our overall results were lower, we are encouraged with recent market activity as we ended the year with growth in our net new home orders in both countries. Early indications suggest that this momentum will help fuel a positive spring selling season as we look ahead to 2020."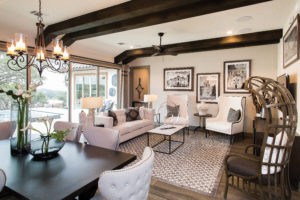 In 2020, the builder will continued construction at Fifth + Broadway, a large mixed-use development projected located in Nashville, Tennessee that is estimated to open in the fall of 2020.
Brookfield is also involved with selling new homes in three of the top 15 U.S. master-plan communities according to the new, mid-year report from RCLCo. The communities are in the Southern California, Phoenix and Denver regions.
"RCLCo's new sales report highlights Brookfield Residential's increasingly dominant role in North American master-planning and homebuilding," said Brookfield California and Southwest Chief Operating Officer Ted McKibben. "On the masterplan side, Brook- field exhibits a highly successful long-term strategy of pacing development and design
to market conditions. And on the homebuilding side, buyers are simply attracted to our homes and the range of choices they offer, from entry-level millennials and growing families, to empty-nesters and retirees."
Learn more at https://www.brookfieldresidential.com.