Is This Hot Housing Market Sustainable?
As the housing market continues to remain hot, many wonder if this level of demand is maintainable. 
By Alex Barron
A year ago the housing market fell sharply at the onset of the COVID-19 pandemic in March 2020.  Today it is in a state of boom that many believe is unsustainable.  Demand is strong. Supply is low.  Prices are rising rapidly.  Many observers believe as soon as mortgage rates go up the housing market will collapse like a house of cards. But are any of these fears founded on reality?  Or what explains the boom we are now seeing?
When I first began my Wall Street career in 2001 focused on the US housing market and public homebuilders, I was told that housing was cyclical and that the only thing that mattered was interest rates.  Today, people still seem to believe that. 
After the pandemic hit the Fed decided to drop the Federal funds rate to 0%.  This lowered the 30-year fixed mortgage rates to ~3%.  The low rates made buying a home much more affordable than it had been in 50 years. Yet the fact is that, although interest rates are important and one of the key factors to affordability, there are other factors that one has to consider as well.
DEMAND:  When we think about demand, we begin by looking at the demographics. Who exactly is buying? We find that every year the US population grows by a little more than 1% – that means over 3.3 million additional people need a place to live every year. This implies demand for at least 1.25 million new homes that need to be built each year. There are two major buyer groups buying new homes today. 
The first is millennials looking to buy their first home.  The second is baby boomers looking to downsize to a smaller home that has lower property taxes and requires less maintenance. Over the next decade we project there will be approximately 40 million people in each group looking to buy a new home. This represents approximately 7.5-8.0 million potential buyers per year looking to buy a home.
When you put all these things together, one can see why there is a lot of demand, limited supply and that housing is not as unsustainable as it appears."
COVID:  COVID-19 has fundamentally changed how and where people want to live and work.  Over the last year many people have been working from home. Children have attended school online. This means the home has become central to how families live, work and play. People realize they need more space for a home office and a backyard of their own. They don't want to share amenities with their neighbors. They also realize they don't need to live near their job. In fact, if they can work from home, this means it does not matter where they live. So many have moved from the city to the suburbs where the cost of living is lower and there is more space. Others decided to move from states like California and New York into states like Arizona, Nevada, Texas and Florida where the cost of living is cheaper, state taxes are lower and they feel more freedom. The demand for housing began to accelerate in May 2020 and every month thereafter the demand has been getting stronger. In fact, over the last year the homeownership rate rose from 64.5% to 67.0%.  This means an additional three million people became homeowners since the pandemic began. Corporations are also moving across state lines bringing jobs with them. This is creating huge demand for housing and putting a strain on the housing market. This explains why there is little supply on the resale market and why people are having to bid above asking prices hoping to get a home.
SUPPLY: The last factor to consider is supply. After the housing crash, many builders decided they would not build affordable homes again. They also stopped developing land. It was only since 2019 that most builders began to focus again on the entry level sector. As they did that, they found much pent-up demand. The sales pace at entry-level communities was strong. After the pandemic, builders had to stop buying and developing land. Once they realized COVID was creating huge demand for new homes, they had to quickly switch gears and begin to develop land again.
When you put all these things together, one can see why there is a lot of demand, limited supply and that housing is not as unsustainable as it appears.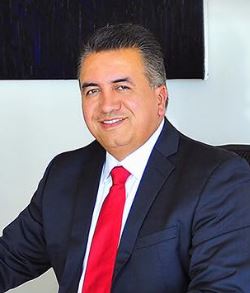 Alex Barron is the president of Housing Research Center.