iStar Residential Rescues Magnolia Green
iStar Residential proves itself to be one of the largest investors in luxury condominium, multi-family, and masterplanned residential developments throughout the United States with their new community, Magnolia Green, located in Richmond, Va.
Since 1993, iStar Residential has financed and invested over $10 billon in residential projects, which averages to just over $800 million a year. With these investments, iStar has 18,000 condominium units, 65,000 acres in masterplanned communities, and an estimated 50,000 single family and multi-family units.
Development began in 2007 for Magnolia Green and is continuing development. Though iStar was not the original developer for Magnolia Green, iStar saw potential and took over as the developer a few years ago. The once foreclosed community has taken off and is currently the region's best-selling community.
"Our current vision for the project is of a high quality, master-planned community with an incredible amenity package and residential product offering for a variety of homebuyers," Vice President of iStar Residential and owner of Magnolia Green, Tom Page, explained.
Magnolia Green is located southwest of Richmond, Va. in Chesterfield County. A 2,000- acre project, Magnolia Green is approved for 3,550 residences over a 12-year building process. As of January 2015, there are 840 completed home sites with 500 residences that call these neighborhoods home.
Chesterfield County has been ranked among the top counties in the nation, by numerous publications. CNN's Money Magazine ranked them the "17th best place to live in America." The Wall Street Journal named Chesterfield County "one of America's 20 hottest white-collar addresses" and Chesterfield County is the threetime winner of "one of the 100 best communities in America for young people," by America's Promise, the Alliance for Youth.
"The general theme is a multi-generational community centered around a Nicklaus designed golf course. There are a variety of architectural styles throughout the community, but craftsman style is most prevalent in both our residential offerings and community amenities," Page said. The architectural details of traditional Craftsman style bring an extra sense of coziness to Magnolia Green. Wood paneling, combining different surface textures, and mixing natural materials like wood and stone create a homey atmosphere.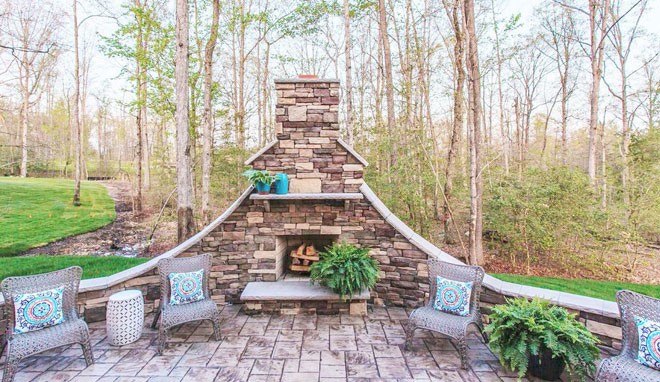 A more traditional style, the Craftsman style detailing in Magnolia Green is embellished with fresh interior designs, perfectly balancing the old with the new.
In order to provide an option for everyone, iStar enlisted upon 15 homebuilders both production and custom. There are townhomes starting from the $180s, single family homes from the $200s to $400s, and custom homes starting from the $500s.
The homebuilders included in Magnolia Green are Arbor Signature Homes, Biringer Builders, CraftMaster Homes, Eastwood Homes, Falcone Custom Homes, Harring Construction Co., HHHunt Homes, LeGault Homes, LifeStyle Builders & Developers, Inc., Ray Williams Custom Homes, Ryan Homes, and Southern Traditions.
All homes are built with energy-efficiency at the forefront and each builder is held accountable for their own green building standards.
Nine distinctive neighborhoods are completed. Ryan Homes has completed Annadale Chase, Harbour Hills, and Walnut Cove. The Walnut Cove neighborhood also features Eastwood Homes. Arbor Signature built Charlston Village. Along with Ryan Homes, HHHunt also has three neighborhoods completed: Muirfield Valley, Sherwood Field, and Wynstone. CraftMaster Homes is also featured in Sherwood Field and have Greenbriar Crest neighborhood. The last neighborhood is Veranda Oaks, which has been planned for custom homebuilders.
One challenge faced in Magnolia Green, like many communities, is keeping cohesiveness within the community. With so many neighborhoods, natural buffers have been used to maintain the overall sense of community. "We used the best land planners and engineers in the country to help achieve these goals," Page said.
iStar Residential has incorporated LID (low impact development) methods into Magnolia Green— including rain gardens and bioretention areas. These will reduce the volume of and treat any storm water discharge. Near both the Swift Creek Res drainage basin and the Chesapeake Bay Watershed, Magnolia Green is making "every effort to minimize our impact on the environment," Page explained.
iStar Residential wanted to exude as much natural beauty as possible. Magnolia Green is framed by the James Appomatoox Rivers. The 3,000-acre Lake Chesdin is to the south and Swift Creek Reservoir is to the west. Magnolia Green also has more than 30 public parks and miles of natural walking trials.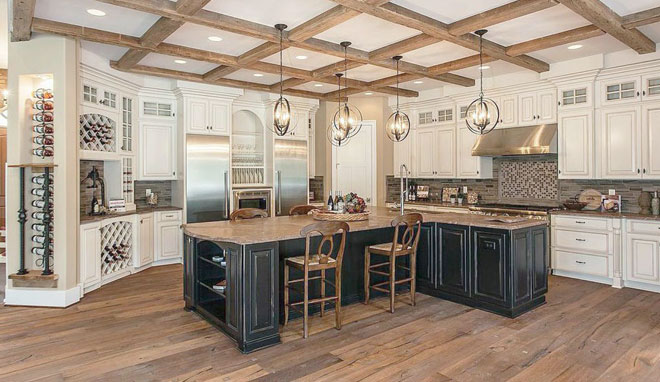 472 acres are being left undeveloped as common land for the residences and the environment. Magnolia Green has also been approved for the County Park. The County Park will be located within the community off of Magnolia Parkway.
Included in the approved plans are a baseball field, tennis courts, basketball courts, a sports field, picnic pavilions, a one-acre multi- purpose field and miles of trails connecting the different amenities. Though there is no definite completion date, Magnolia Green and iStar Residential are thrilled to designate such a large amount of land to their residence's leisurely activities, which will ultimately bring the community together.
iStar Residential is committed to promoting active lifestyles for all ages. Magnolia Green Gold Club features a Nicklaus design and Tome Clark layout with open Bermuda-grass fairways, rolling terrain, and changes in elevation. In order to create a natural environmentallyfriendly course, streams have been fully restored and lined with native shrubs and grasses. All ages and skill levels can use Magnolia Green Golf Club, which continues the theme of multigenerational usage. With only nine more holes left for final completion, the 18-hole course will be finished in spring of 2015.
iStar Residential has taken a once destitute community and turned it into a luxurious, environmentally-friendly community.
Future developments include an aquatic center with a Jr. Olympic sized competition pool and a wave pool, a tennis facility, that will include five clay courts, three har-tru courts, and four pickle ball courts and a golf clubhouse with full service bar and restaurant built to hold large capacity events and weddings.
With a little "TLC" from iStar Residential and the homebuilders, Magnolia Green is now a community that any family can thrive in. With a significant portion of their $1 billion land portfolio still under development, iStar has many more projects underway that will continue their success through 2015.
Lacy Allen is the Editor for Builder and Developer magazine. She may be reached at lacy@penpubinc.com.