It Takes A Village To Revitalize An Island City
The colloquialism "it takes a village" conveys the idea that a child learns about the world through the shared knowledge of the tightly knit community they are in. A community created by the Howard Hughes Corporation is turning this idea on its head. The home building world may be the ones learning about how to create an urban community that incorporates unique architecture, sustainability, and convenience from this village of high-rise homes in Honolulu.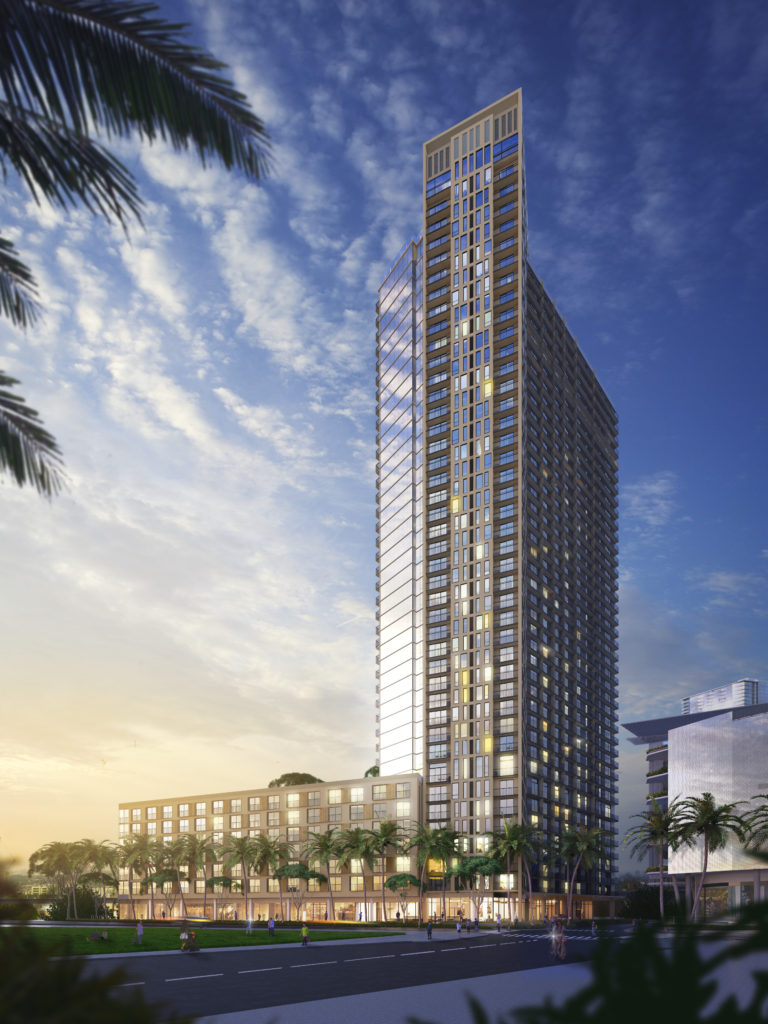 Ward Village is located in Honolulu, HI and it is turning heads both nationally and internationally. This master-planned urban community currently consists of four mixed-use, high-rise towers, with a fifth tower currently in progress. Upon full build-out, this will add up to over 4,500 residences, and around one million square feet of restaurant and retail space.
An Urban Village That Combines a Rich History with Modern Convenience
The creators of WardVillage revitalized an area that was primarily industrial and retail-based and turned it into a compact, walkable community where residents have easy access to everything they need. The community also incorporates the cultural and natural history of Hawaii into the architecture of each of the high-rise residential towers and the neighborhood's beautiful landscaping.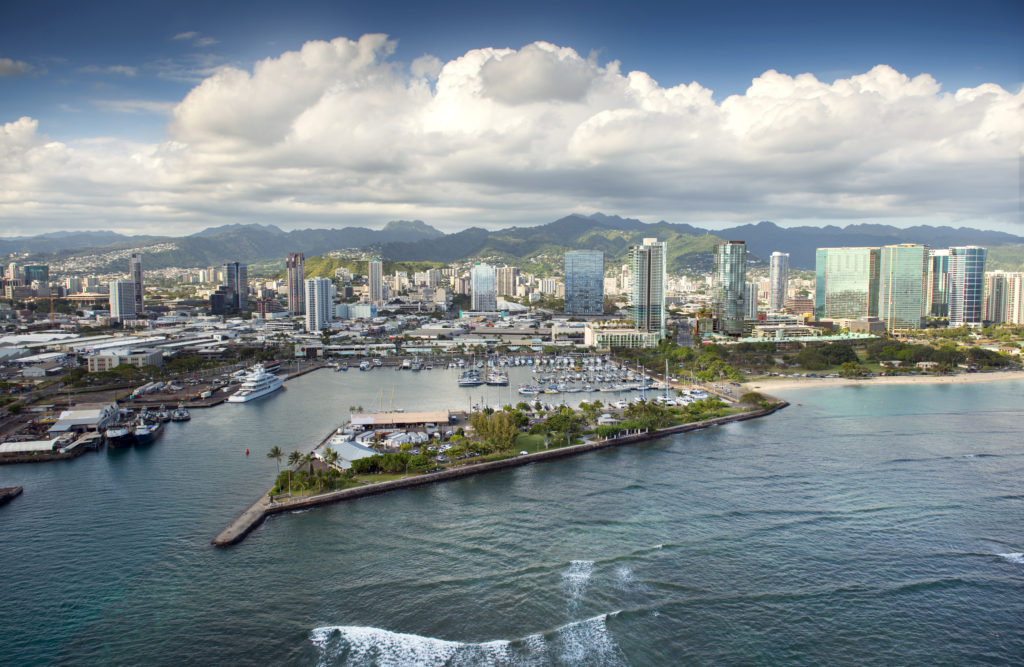 "Ward Village is about creating the best community in the world," explained RaceRandle, Senior Vice-President of The Howard Hughes Corporation. "We set the bar high so that everything we do ensures that, ultimately, people love the neighborhood, whether they live there or they visit it."
The community's design is meant to respond to the needs of the residents of a city that has grown out of its boundaries for a long time. "There's a strong desire to live in the urban core, to be close to work, to be close to recreational areas, and the arts and culture centers of the island," said Randle.
Ward Village is designed to be compact in response to the area residents' wants and needs.Howard Hughes accomplished this by going in a vertical direction and creating the community's high-rise towers. This approach seems to be working well since the first two towers in the village, Waiea and Anaha, are already 90 percent sold since their completion in 2016 and 2017.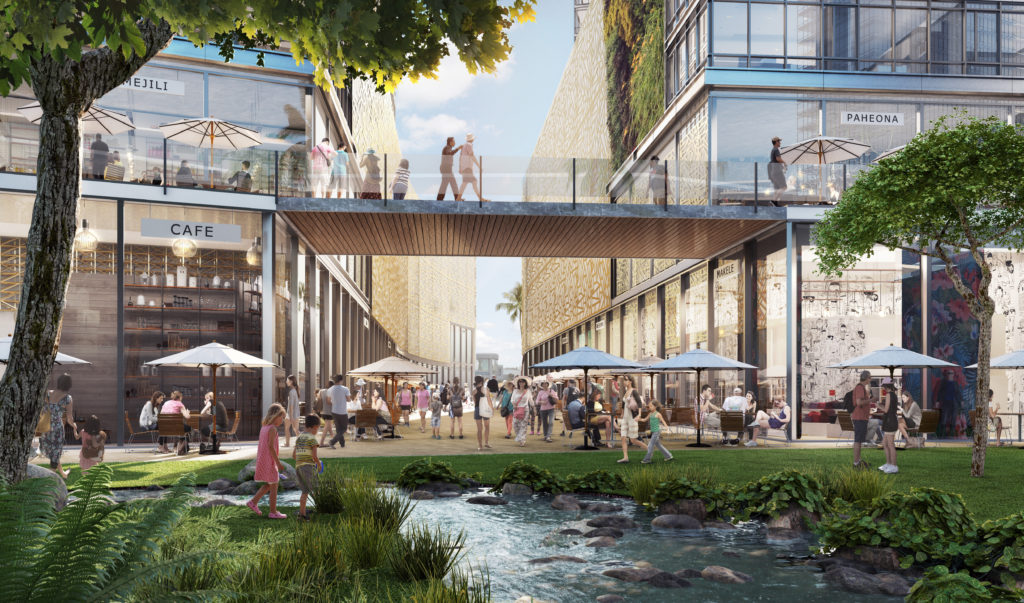 The convenience and wonderful design elements of Ward Village are enhanced by additional features that are so green, they earned them a LEED-ND Platinum certification. "In every building we've targeted LEED certification," Randle detailed. "Whether it is mechanical equipment, or façade design, or even the use of recycled content and materials, we are on the cutting edge." Residents can enjoy sustainable amenities such as electric car charging ports, Energy Star Appliances, LED lighting, low-VOC paint, and more.
Waiea tower is one of the best examples of Ward Village's green practices. The results of its focus on reducing energy and water use are very noticeable. "Residents are seeing electricity bills that are so low they are asking questions," chuckledRandle. "They are seeing if there was a mistake because the costs to operate their homes are so low."
A Snapshot of the Ward Village Residential Towers
Each of Ward Village's towers is unique in what they offer and how they are designed.However, they all include both residential and retail space along with green features. The towers include:
Waiea ("Water of Life"): The first tower, designed by JamesK.M. Chang Architects and Ingrao Interiors, was completed in 2016 and features36 floors. Waiea has 174 residences with floor plans that contain up to three bedrooms and four or more bathrooms. Pricing for these residences, including penthouses and luxury villas, can go up to $35 million.
Anaha ("Reflection of Light"): Anaha was completed in 2017, with afaçade that reflect the light hitting the waves of the Pacific Ocean. This tower proves 244 residences and penthouses, and 73 townhouses and flats. Floor plans can include two to four bedrooms and up to four-and-a-half bathrooms. Solomon Cordwell Buenz and Woods Bagot Interiors designed this 311-unit tower.
Ae'O ("Stilt Bird"): The third tower will be completed in late 2018. It offers two to three bedrooms and up to three bathrooms. Floor plans range from 974 to 1,200 square feet and prices start at $1.3 million.
Ke Kilohana ("Your Life in the Sky"):With 43 total stories, this tower will be completed in 2019. Prices range from $900K to $918K for any of the 424 units that range from 991 to over2000 square feet with two different color schemes. The Ke Kilohana tower was designed through the combined efforts of AC Martin International and CDSInternational.
'A'ali'i: This fifth tower is still in progress, but may offer up to 751 residences upon its completion. 'A'ali'i will have studios and one to two bedroom, move-in ready apartments. Pricing and floor plans have yet to be unveiled.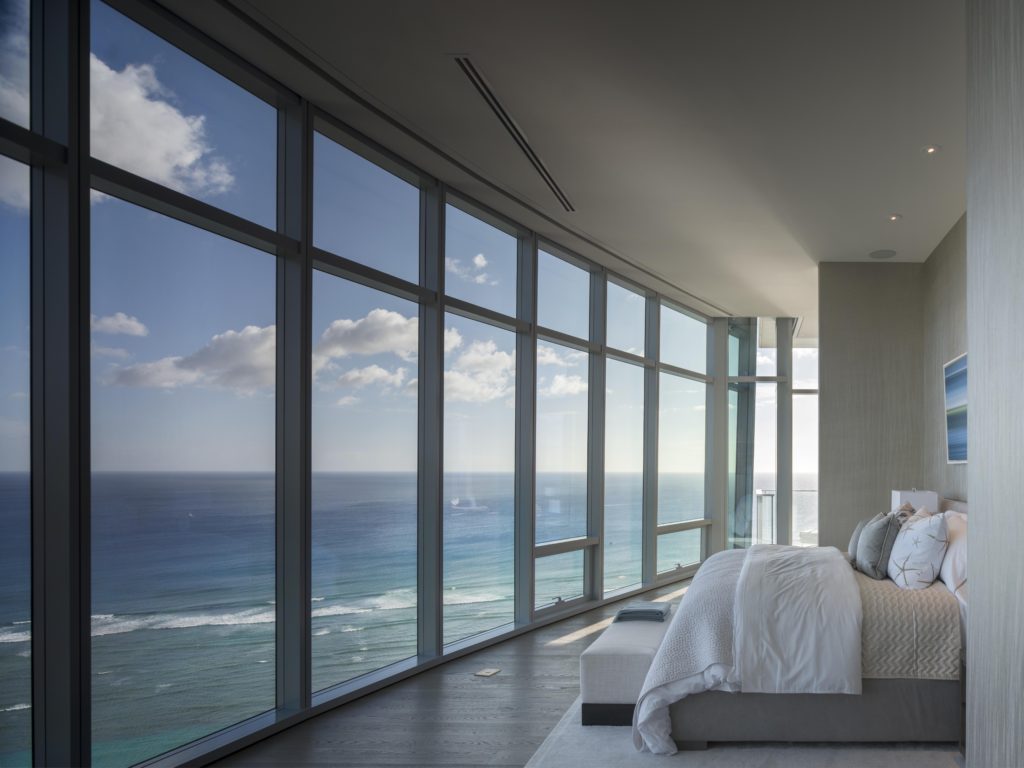 An Award-Winning Community
Ward Village offers residents convenience, environmental sustainability, an amazing amount of space, and a sense of luxury on only 60 acres. It is no wonder that this community has already earned some incredible awards.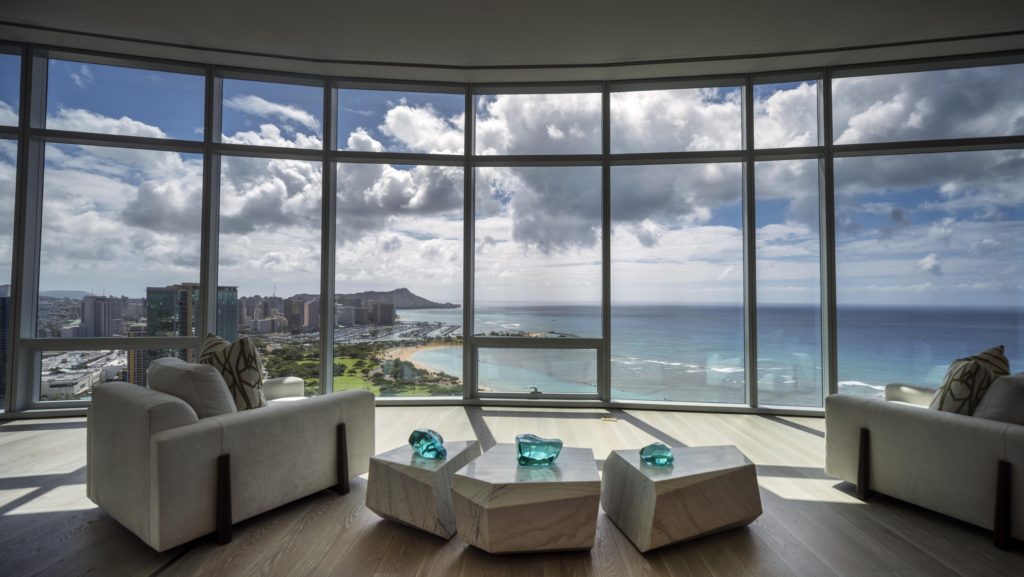 In January 2018, Ward Village was recognized as "Master Planned Community of the Year," and also earned accolades for "Best Sales/Welcome Centers," and "Best Landscape Design"at The National Awards gala produced by The National Association of HomeBuilders.
Randle added, "We took the idea of a community and created a vision around making it a globally-significant world-class community. We pushed the boundaries of what an urban community could be."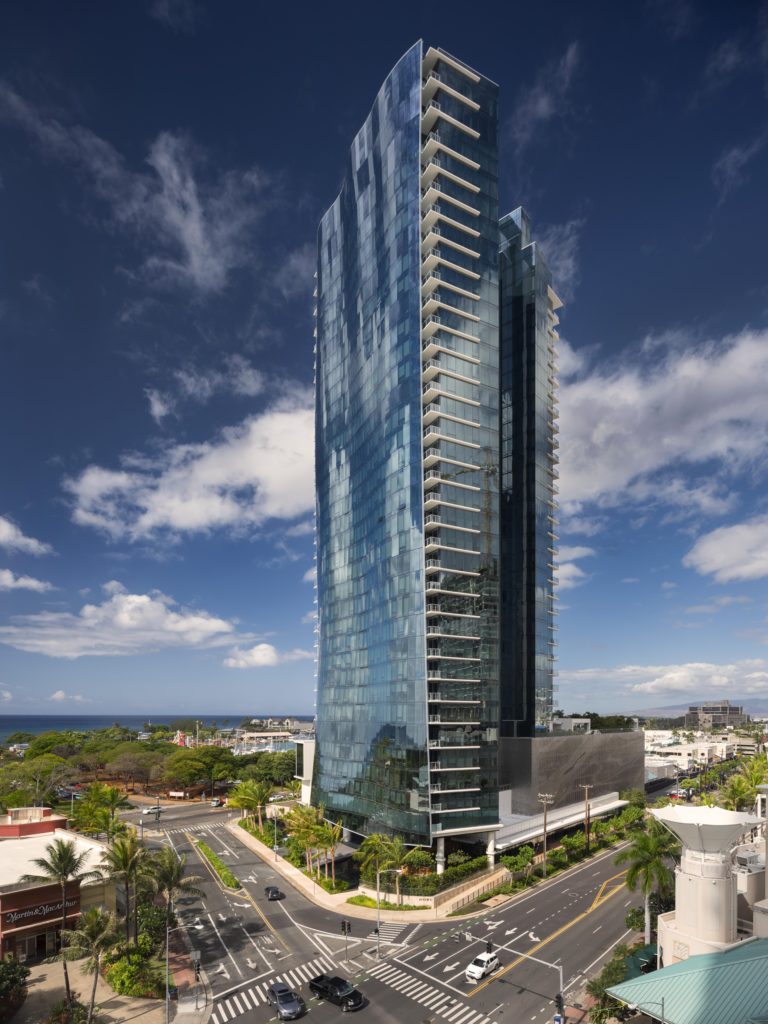 Brianna Fries is an Assistant Editor at Builder and Developer Magazine. She can be reached at brianna@penpubinc.com