Our Vision to Shape the Future of Residential Design
KTGY and Simeone Deary Design Group have joined forces. 
By Tricia Esser
When you step into a building, what is it that creates that "wow" factor? In relationships, we call it chemistry. In music, we call it harmony. Many notes orchestrated just right elicit certain emotions. The same is true with design. Be it nostalgia or novelty, design contributes to our emotions and drives our behavior. High quality design can make us want to stay in a space — to play, to work, to relax, to enjoy ourselves or just spend time. 
"This is the essence of experiential design," says Lisa Simeone, co-founder of Simeone Deary Design Group and principal at KTGY Simeone Deary Design Group. "It goes beyond aesthetics and considers how a human interacts with the built environment."
"From a business perspective, this is beneficial across the residential, hospitality, retail and mixed-use sectors, because a space that feels comfortable, joyful and easy to be in makes people want to return," notes Chris Texter, principal and member of the board of directors at KTGY.
We believe experiential design can better be accomplished if done holistically by integrating both interior and architectural design from the beginning. This theory was the motivation behind the recent union of KTGY Architecture + Planning and Simeone Deary Design Group. As an award-winning residential and mixed-use architecture firm that is continuously striving for better, the leadership at KTGY has been looking to expand our services, and earlier this year, we acquired Simeone Deary Design Group, one of the nation's leading hospitality interior design and branding firms. 
All of us believe that by joining these two firms, both experts in the way people live, to create a fully assimilated architecture, branding, interiors and planning practice will bring value to our clients and the communities in which we live, work and design.
Together, we are setting our sights on a bold vision to reshape how people experience space. Here's how:
Residential + Hospitality Design Inform One Another
The future of residential design is hospitality driven and hospitality is continuing to be inspired by residential. 
"For several years, multifamily development has been looking to hospitality for amenity and shared space inspiration to differentiate communities in a highly competitive market," said Chris Texter, principal at KTGY. "Residents of multifamily communities are seeking a superior exclusive experience in living."
Our architectural leaders are finding that many millennials are choosing to rent for longer or buy condominiums in thriving locations rather than live in the suburbs. Similarly, boomers may be downsizing, but are still looking for an active lifestyle. 
"Both generations are trading square footage and a commute for a centrally located community boasting with amenities, connected technology, shared spaces and an experiential design that reflects their personality," continues Texter. 
With the hospitality expertise that Simeone Deary Design Group offers, KTGY is better positioned to be on the cutting-edge of residential design, easily pulling inspiration from the hotel resort sector.
Likewise, the hospitality industry is looking to the residential sector. According to Simeone, "With the normalization of remote work making an extended vacation possible, hotels are looking for ways to make their spaces feel more like home for longer stays. By integrating the comforts of a modern home, hotels can accommodate a full range of activities for living including work, play and rest."
Together, we are setting our sights on a bold vision to reshape how people experience space."
Cohesive and Authentic Branding 
"Similar to hotels, residential developments are more attractive if they have a cohesive and authentic brand story," says Gina Deary, principal at KTGY Simeone Deary Design Group. "The ease of technology enables prospective residents or guests to interact with a building and the experience offered well before stepping inside. Therefore, it's essential that the physical space be consistent with the marketing assets."
Simeone Deary Design Group's team of interdisciplinary thinkers and storytellers, now KTGY's interior design and branding studio, are renowned for positioning lifestyle and hospitality brands and for delivering high-end luxury and forward-thinking authenticity through experiential design. Their unique set of talents and conceptual process will strengthen KTGY's work across residential, hospitality, mixed use and retail developments resulting in a collective vision that reshapes how people experience space. 
The Sky's the Limit
For many new developments, collaboration between the architecture and interior design teams is limited. At KTGY, we are disrupting this process by bringing the interior design and branding expertise in-house. The two groups can now collaborate from day one to create holistic designs that are informed from the outside-in and the inside-out.
The integration of our two firms is also going to expand our reach, respectively. It opens new doors to hospitality projects for KTGY and Simeone Deary Design Group now has national presence and scale, with six KTGY offices across the country. 
By designing at the intersection of architecture, branding, interiors and planning, we envision this union to bring about richer experiences and greater success for clients.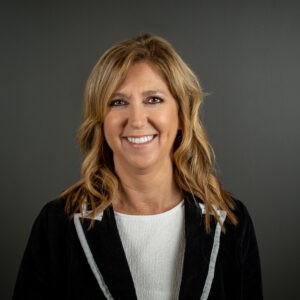 Tricia Esser is the CEO of KTGY Architecture + Planning.